So, this is when things start getting new for the scoot. The plan, outbound from DC: Blue Ridge Parkway. One Dogwood Classic Scooter Rally, then 1-2 nights of camping either along the parkway, or a jaunt into the mountains, or Hot Springs, mood and weather depending. Then, arrive at the...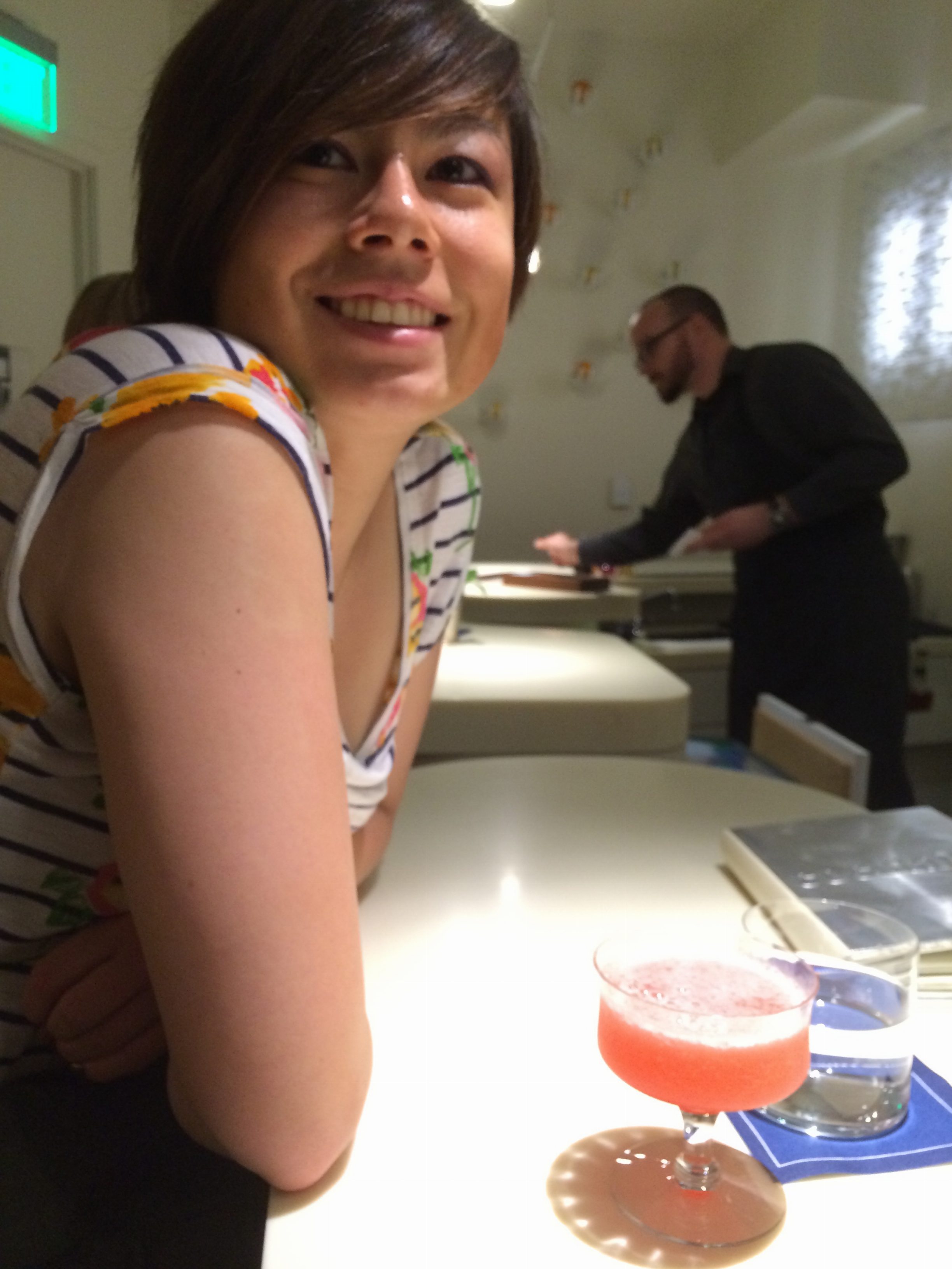 Let me just start by saying this isn't going to read so much like a tour of America's capital so much as…Grace and I hang out and hit some bars. We know each other from middle school, and I've visited her in DC many times (even by scoot), so...
Grace was headed to PA for the weekend, for an epic celebration of a family member's 90th birthday. This being a Chinese celebtration, obviously obscene amounts of food would be required. I was merely lucky enough to tag along for the warm up in Rockville, MD, where there's better...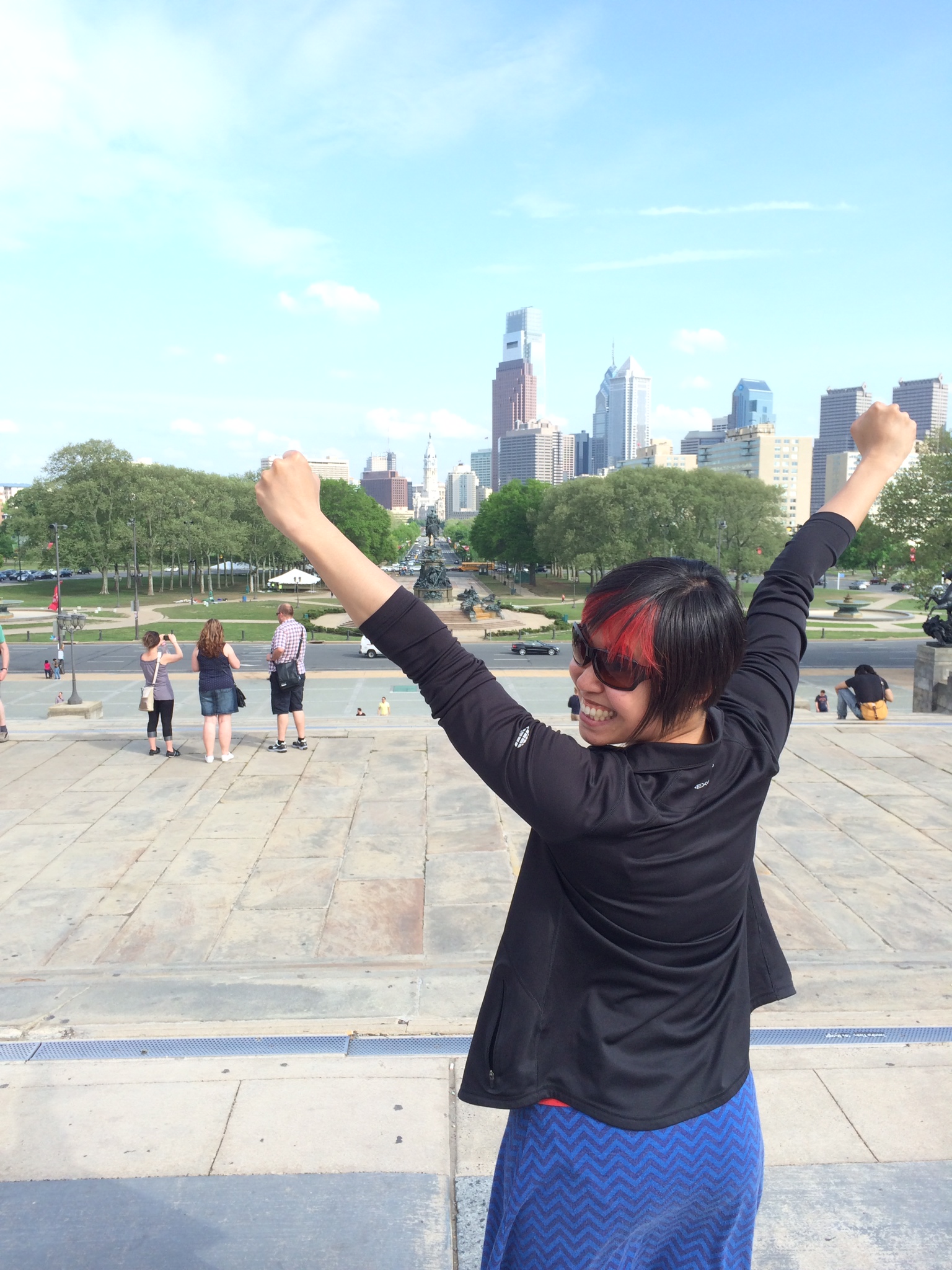 I took the free-est route out of the city: Brooklyn Bridge to Holland Tunnel, then on the Pulaski Skyway out of Newark. The Giraffe met up with me in Elizabeth, NJ, and we rode down Rt 1 till the tolls stopped, and Interstated the rest of the way. I...
This tends to happen whenever I visit, and it's not even laundry day. It's still novelty to me to have a friend I can share clothing with, especially one with a great, extensive wardrobe. ...
There was only one other guy at Parkville Crabs, and he immediately zeroed in on my riding gear. He had never heard of a Vespa, but it was nice chatting while crabs steamed, and I excused myself to rush off to DC to make a reservation with Grace...
I can't seem to write Philadelphia.Or write at all (that says, "Talking routes and rides…"). Stopped by Philadelphia Scooters earlier, to say hi to folks I met at the rally in Stroudsburg a few weeks ago. Also, this....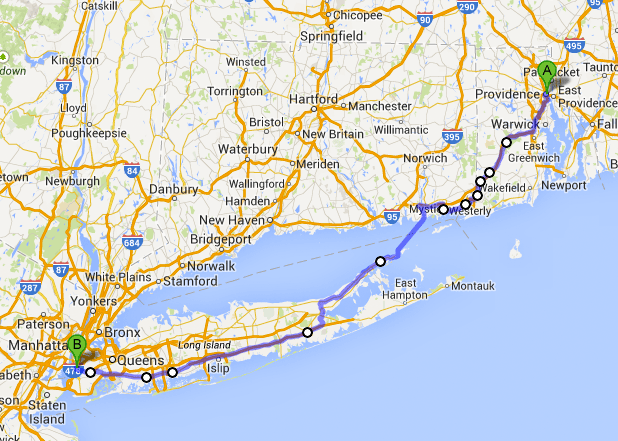 180 miles, not including ferry. I know, really pushing the limits of my comfort zone here. I've been thinking of how to compose this for a while, especially since it's still very close and I don't want too much overlap with the drawings. I'd like to include a map,...
Enjoying the city with the Giraffe and Adrienne. Pretended to be behind bars at the Penitentiary, had soda at the old part of Market St, posed with Rocky, and then just enjoyed a local brewery....
Sad to leave Brooklyn, but gone to Philadelphia today! Only about 100 miles. It felt great to be back in the saddle, even navigating the 'city off-roading' combination of dodging potholes, watching for dips in pavement, dashing between pedestrians, cutting off cars trying to edge me out, and paying...