79 miles. Ski's Shrimp Run holds a special place in my heart for being the first scooter rally I ever attended. I'd never heard of such and event, but saw a poster for it on a work visit to Portland, ME. I rode up by myself and camped, both...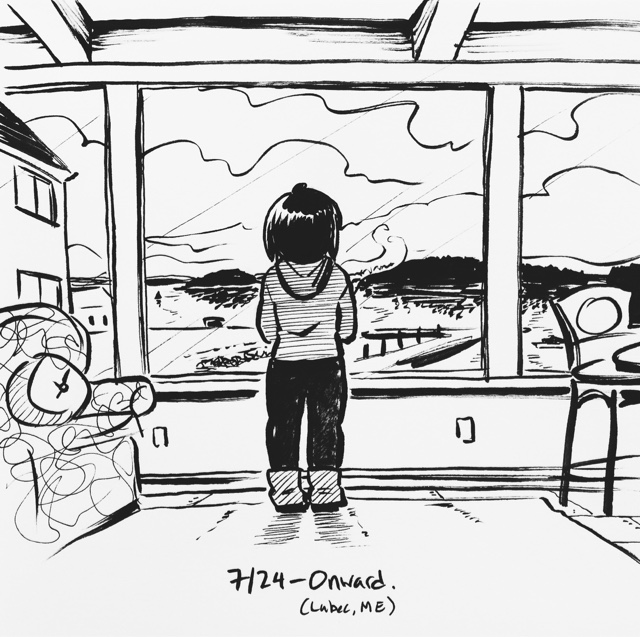 267 miles. The fog is a living thing up here, clinging to dark islands. My rear tire is bald, I've got an appointment with Tri-Sports in Brunswick, ME to make. Not to mention, a rally!...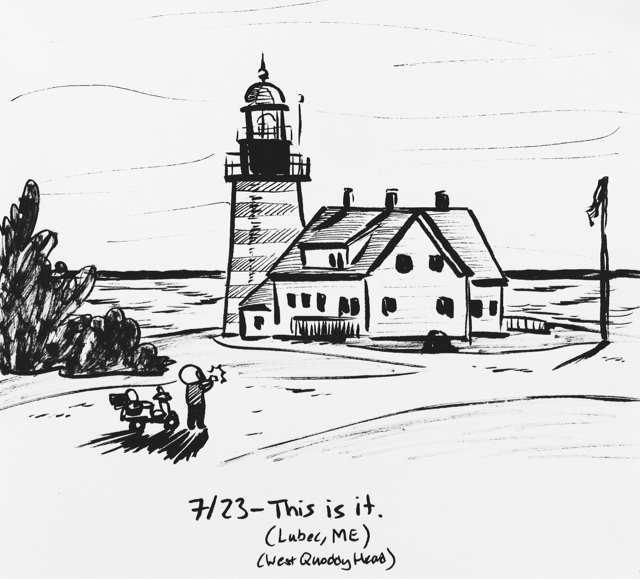 288 miles. Things seemed to quiet down after Bangor. Just logging and lakes. This is it. Whatever remaining framework there was to my life, it's exploded now. I honored a commitment I made to myself, though it took nearly 15 months (I'm not sure I've ever even stuck to...
167 miles. A man at a truck stop just before Woodsville, NH suggested I take the Kancamagus Highway. Very glad I did! The road leading to it, Lost River Road, was beautiful as well. It curves along right next to a river that reminded me of root beer. I...
144 miles. The bugs are out in force, and I truly appreciated that David, another urbanite like myself, was content to hide in our respective tents and have conversation through mesh flyscreens until bedtime. At some point, I tossed him some whiskey that I'd poured in a spare water...
241 miles. Architecture and the shape of towns are beginning to look familiar again. I'm nearly back in New England. Today's agenda: meet scooterist and blogger extraordinaire, David Masse of Life2wheels!...
90 miles. It was difficult to depart the comfort of Horseheads, NY. Living on your bike means rarely having a place to truly retreat, and I feel lucky that I could rest at Tim's parent's for an extra night. But I'm excited because today begins the find march on...
I have arrived at the ancestral home of giraffes, ie. Tim's parent's place. He also showed up, just in time for the tractor show thing. In spite of my fatigue, we took a wander to Watkins Glen and a ridiculously cold lake. It was peaceful watching planes land from...
262 miles. Jack and I parted ways, but got to share some lovely road together. It's hard to leave, but skies were blue, clouds were fluffy, we passed by the home of the groundhog, and had a beautiful break at a riverside park. My Extrovert Gauge is on E...
A whopping 5 miles. Jack picked me up from the airport. I could get used to this, moto-ing to and from airports… It was a joy to see my bike again. Compared to Pete's brand new 300, mine rode like extremely well churned butter. At room temperature. Everything is...