Significant dates in one's life are often dictated by tradition, taking such forms as birthdays, weddings, graduations, and holidays. My special date is less conventional – and frankly I'm terrible at remembering dates at all – but when it creeps up on me I'll always do a little something...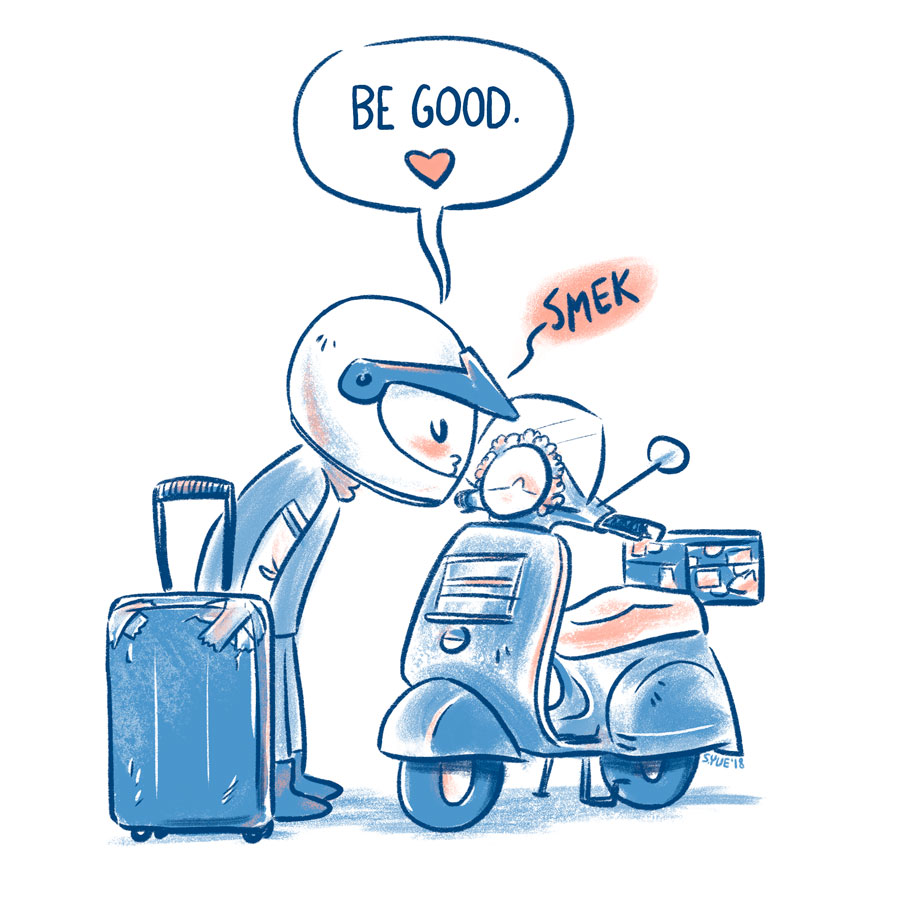 Here's my itinerary for winter 2018-19. Old Blue won't be with me this winter, but here's to some adventures on foot, or on borrowed/rented wheels! As always, most updated photos will appear on my Instagram, and please say hi if you find yourself in the same part of the...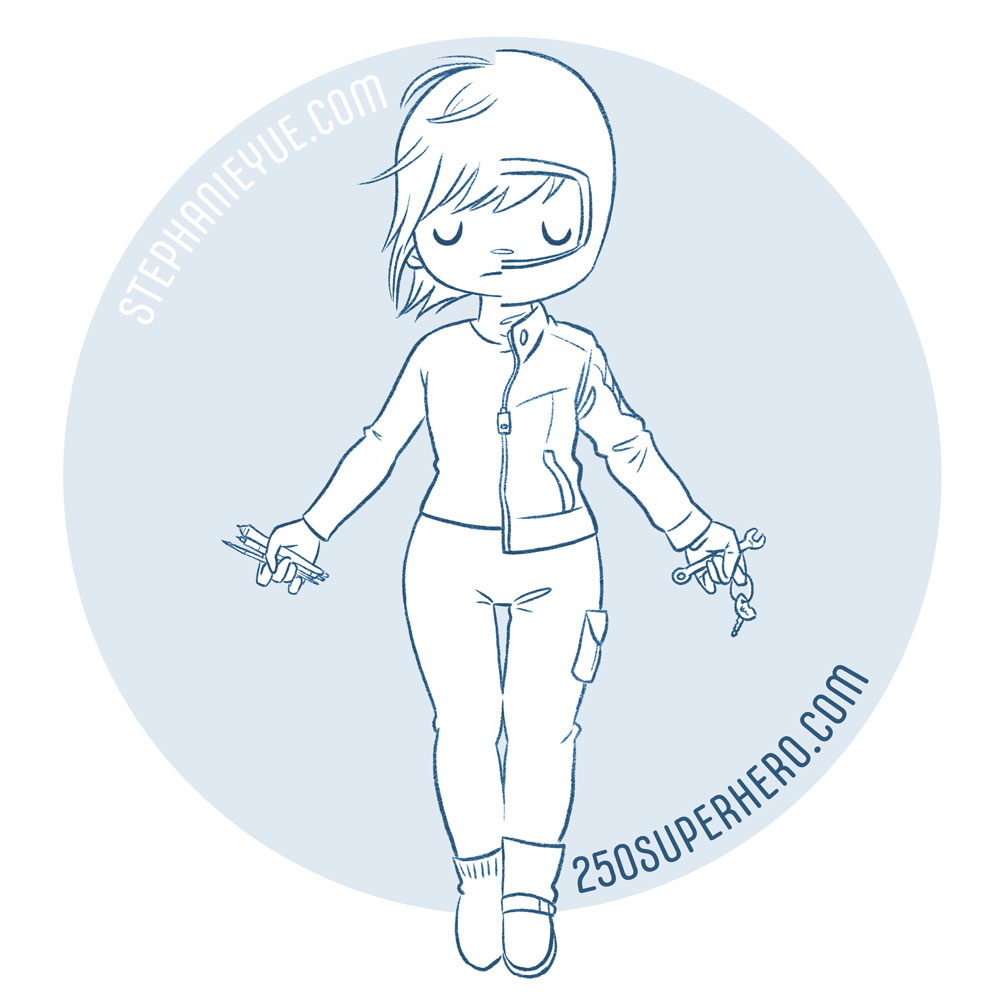 Hello. Radio silence has almost become the new norm here, but I haven't come to a rest. I have new travel stories, on Vespas even. Here are two bits of news, while those stories take their final form. Flickr has announced changes to their free service, with a 1000 photo...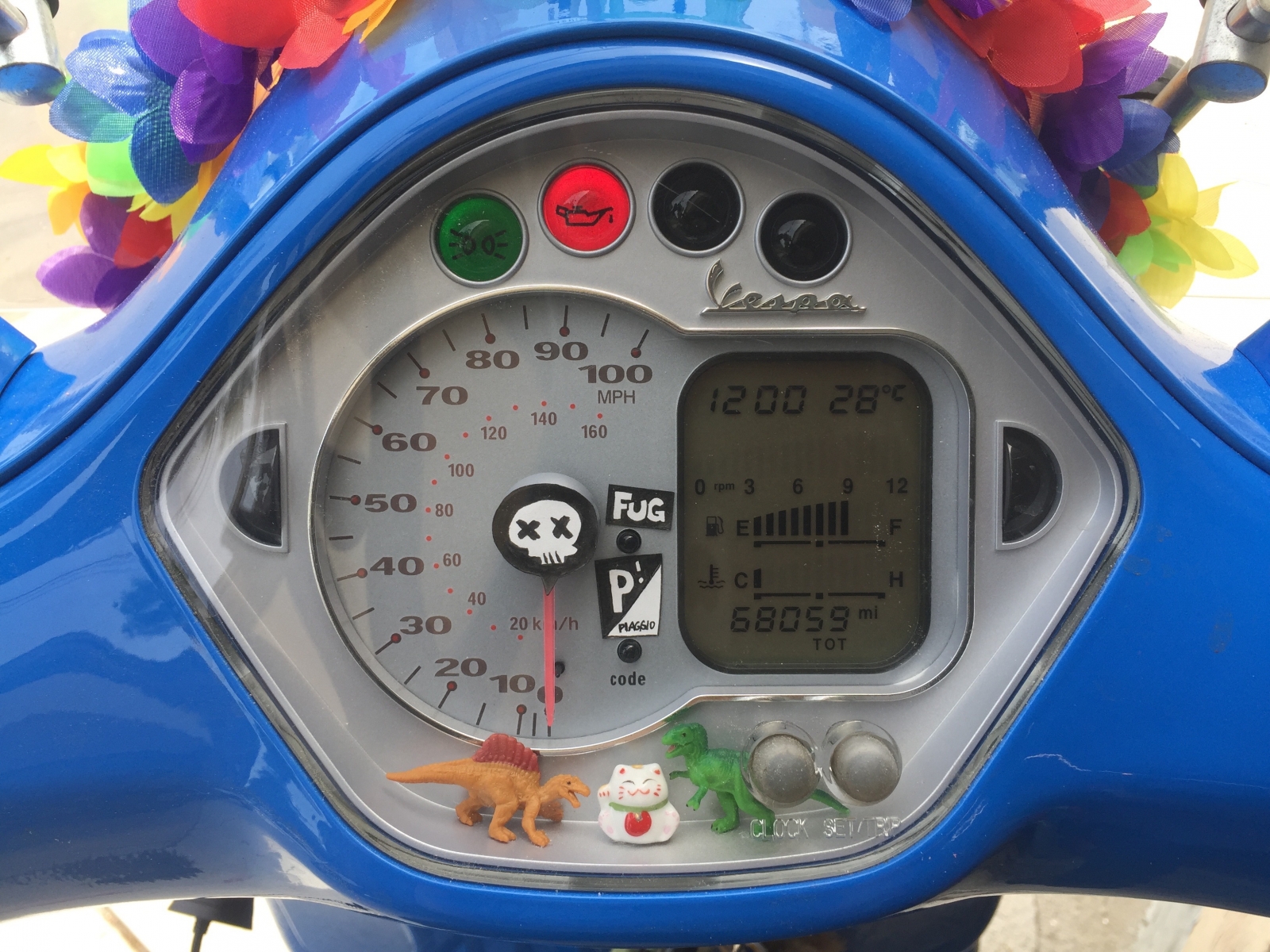 I know this is jumping around a bit in the overall narrative, but I wanted to get my summer riding schedule posted for anyone who might want to say, "Hi!" Suffice to say, Serenity's engine swap was successful, she's all in one piece again, and running great! A huge...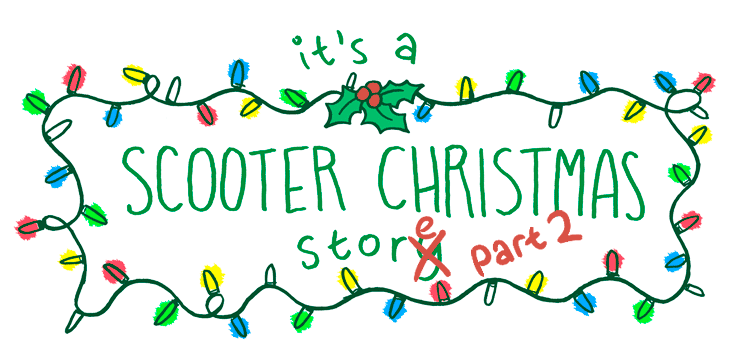 Whether you missed them last year or simply want to grab another round, I've opened up my holiday card sales again. Check it out – markdowns apply, while supplies last! I promise, I'm working on catch-up posts for Alaska too....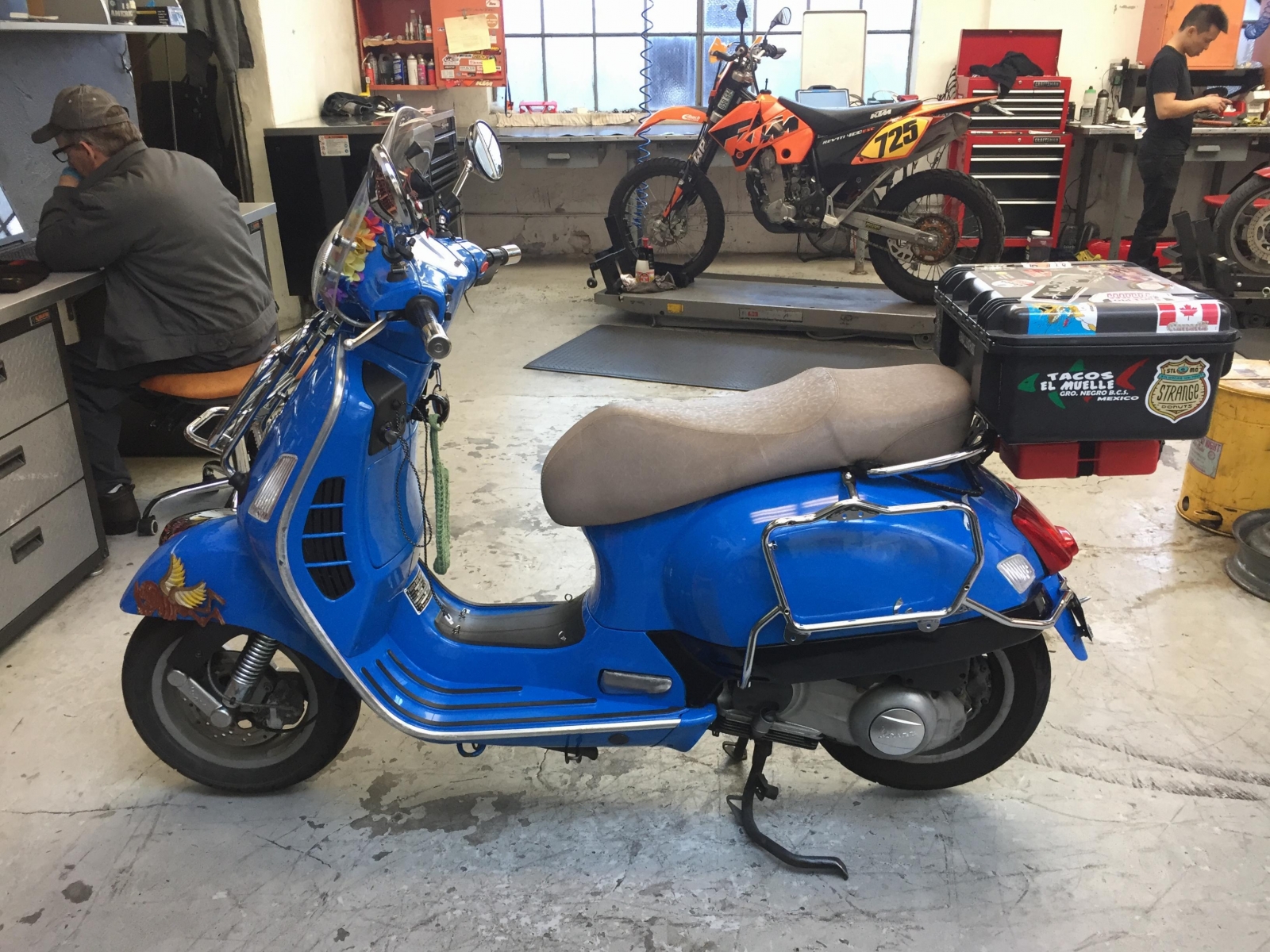 Tomorrow is launch day. In light of my irrational panic, here's a moment of reflection. The day I installed the Fehlings was quite slow, so once the pannier bars were installed I did something unheard of. I wiped my bike down with the attention I wiped down all the...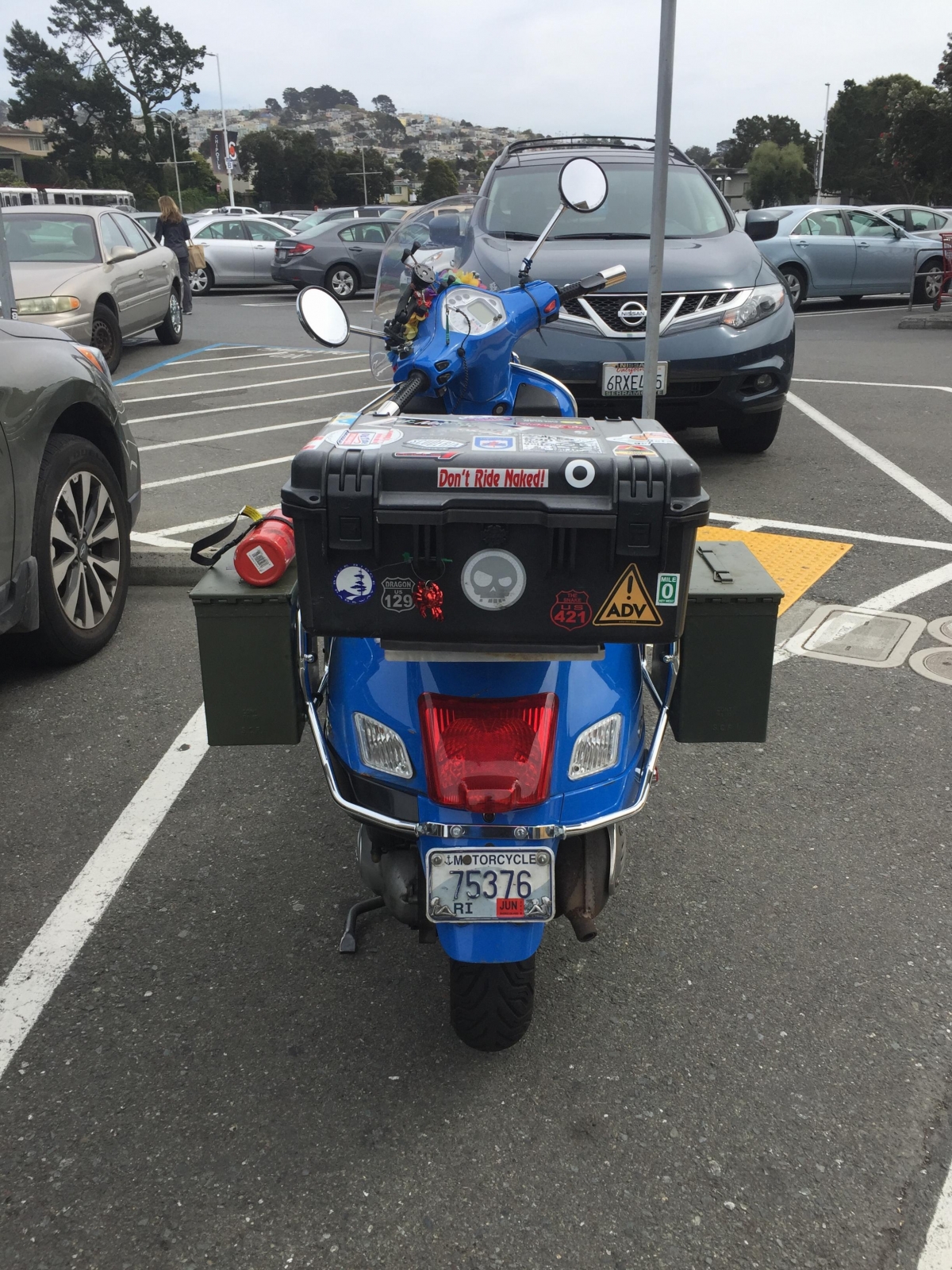 The launch date for Alaska is closing in, and you may notice that Serenity looks a bit different for this leg of her journey. Click on for a rundown of work done! Complete list of work done on Serenity in SF: Replaced clutch assembly (12.18.16) New drive belt (12.18.16) Replaced front...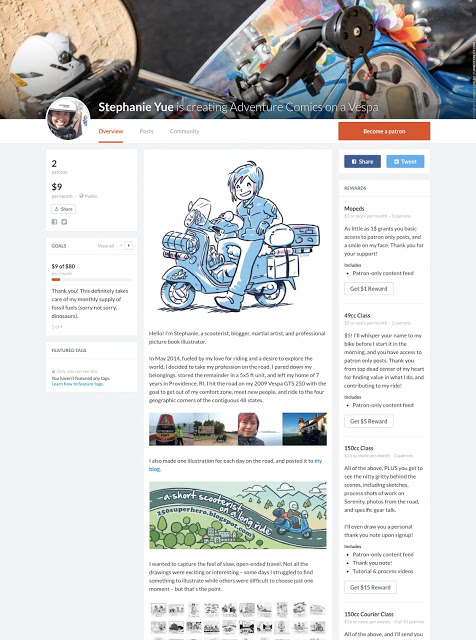 It's finally happened, I set up a Patreon page! For those unfamiliar with Patreon, it's a internet-based platform where creators set up subscription content service. In other words, it's a way you can help me continue making ridiculous journeys on an Italian ladies shopping bike! This blog will always...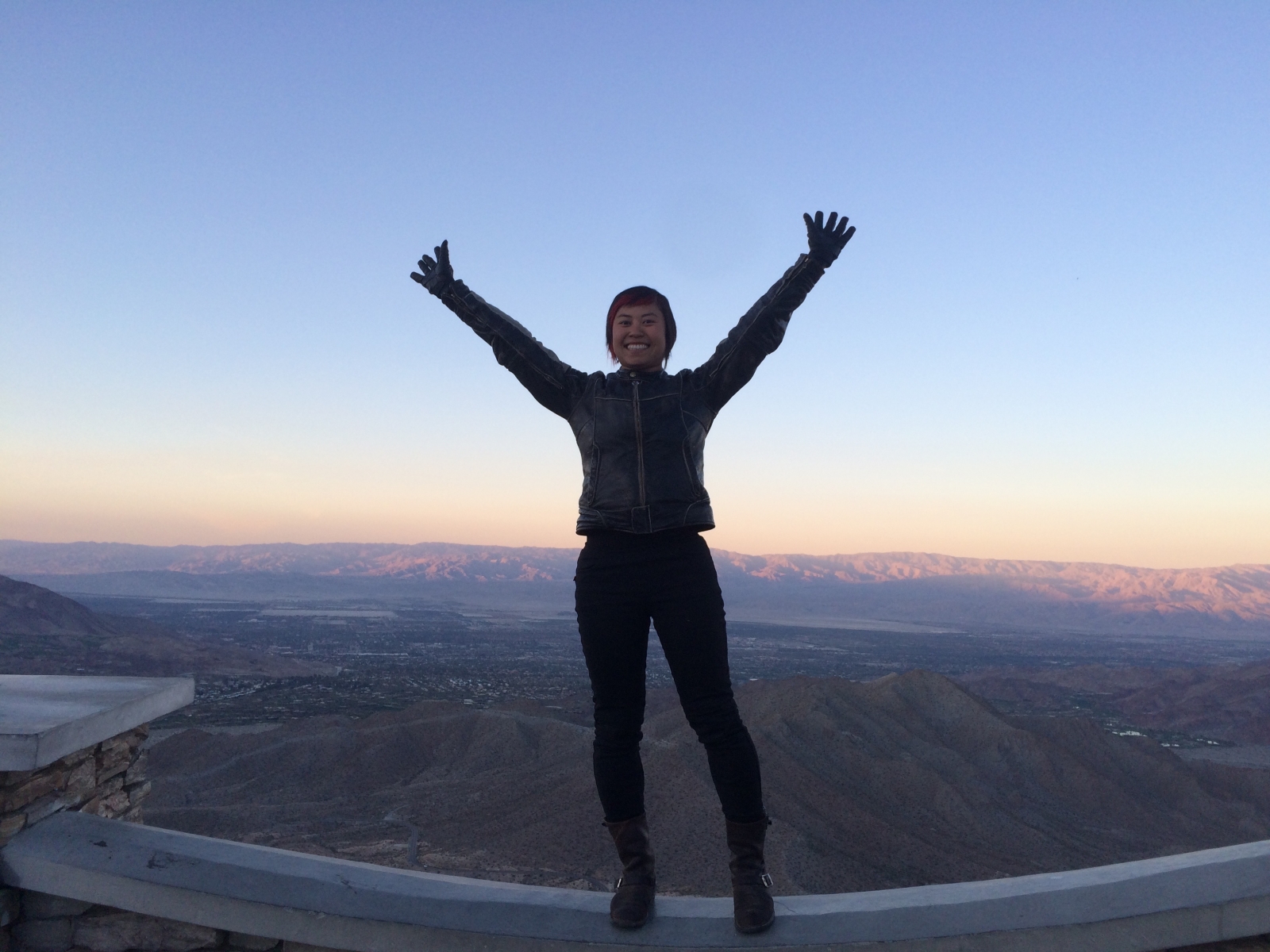 So, 2016 was a bit of a mess for the blog, and entries jumped around a bit. If you're reading from start to finish or simply want to catch up, here's my collection of events as they happened chronologically. From February 4th to 28th, I rode from my winter...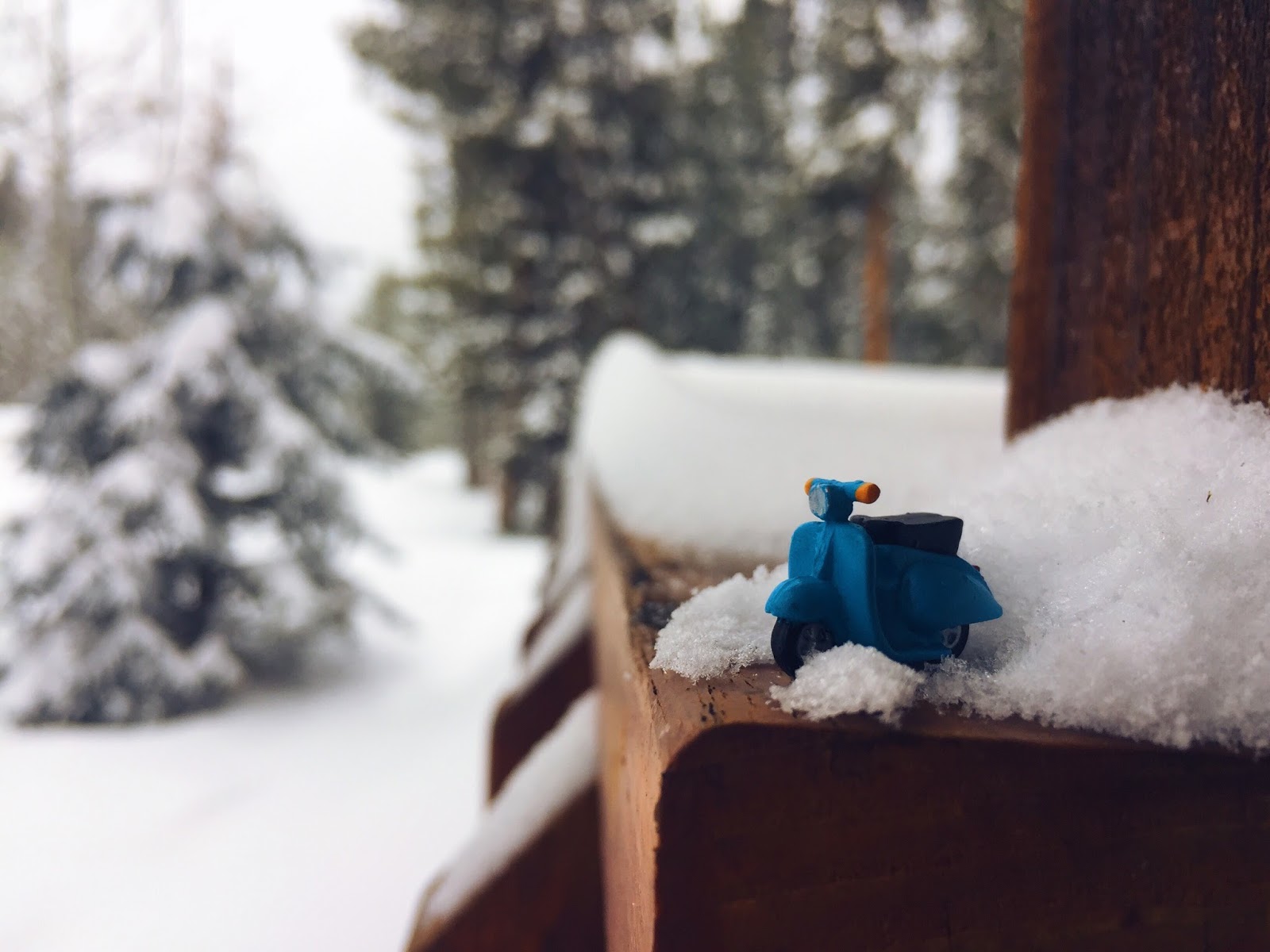 What travels am I getting up to between Dec 2016 and May 2017? Check below for a rough approximation. As always, dates may change, and most recent activity appears on my Instagram. Projected Steph Sightings through April 2017 (probably) Dec 17-25: San Francisco, CA with Fred. Festival of Lights ride...