When my family lived here, I was waiting to be tall enough to reach the lowest branch of this tree. Still denied. (Unrelated, boy, I really botched the layout on this drawing…but at least I got to try a cool new pen brush, thanks Brian!) ...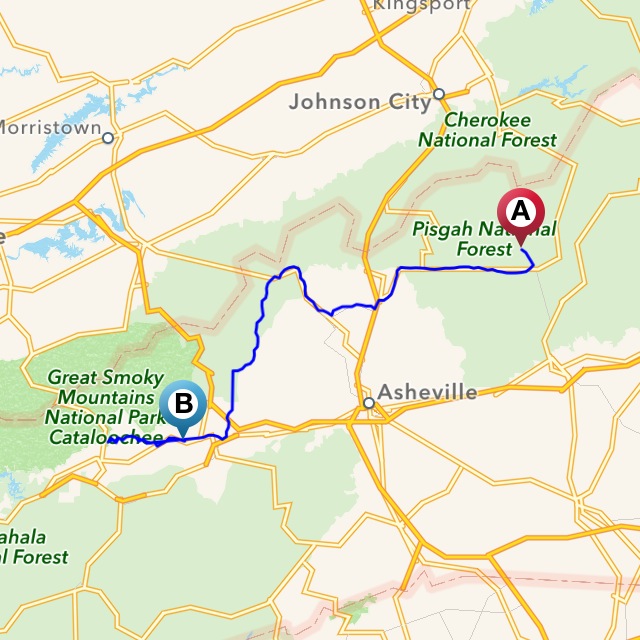 In this issue, our heroine lands herself in a minor case of urban shock after a weeklong immersion in the mountain life. Also, FIRE. And gypsies. In a way....
Mike went above and beyond, picking me up so I could hang out with other scooterists from the Terminal Scooter Club at Midway. Also, hi Vintagemetal from ADV! ...
Ask yourself honestly: Isn't everything better with scooters and friends? Really happy Mike came along for the movie. Sometimes I'm still nervous driving at night, but Atlanta was cool and well lit, and I found myself singing in my helmet at 2am....
No riding today. Just resting, and drinking box wine on the river. 55 degree water below and thunderstorms above, but it couldn't get me down. ...
51 miles all over the city, with Mike and Derek! ...
Arrived in Atlanta, my childhood hometown of 20 years ago. The street names are familiar but I can't tell you where they go. Too tired to draw, will come back and edit this post (now edited). It was hard to leave North Carolina and the amazing people I met...
Or perhaps it should read: Motor Drome in moonshine. Massive earbleeding thank-you's to Dale and volunteers at Wheels Through Time, and the American Motor Drome folks, for being that magical combination of kind, welcoming, awesome, and just damn themselves. 127 miles. Rode to the end of the Parkway and...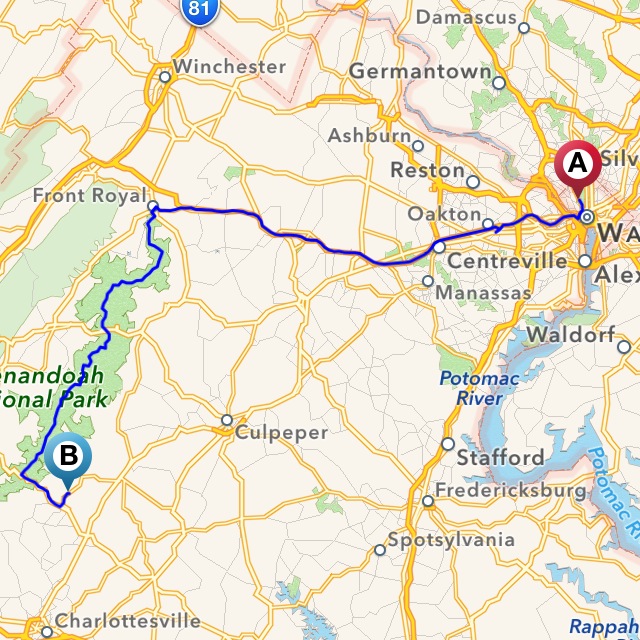 GPS is a bit squirrely when I forget to turn it back on after staying still for a while, but actually this captured most of my routes! Also, I have a bazillion photos of sharp blue skies, fluffy white clouds, distant blue mountains, and lush green valleys – geez,...