Steph Y. on That Scooter Thing!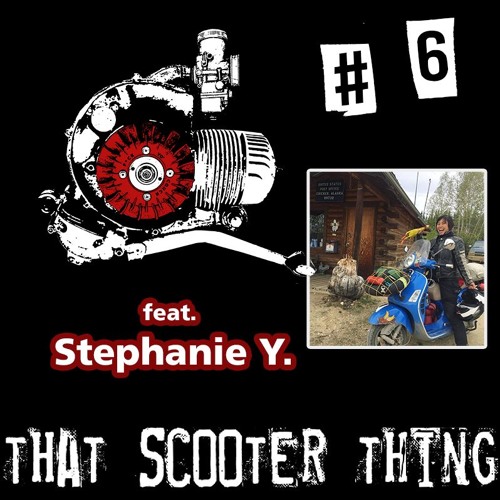 I'm a little behind on updating, but back at Whiskey Dick in Pennsylvania I met Lee Lux of the podcast That Scooter Thing! We must have both been drunk because he invited me in for an interview.
You can hear me prattling on for about an hour below.

It was fun chatting with Lee, he asked some great questions that I wish I had been more articulate in answering. Y'know, something about feeling so grateful and fortunate to be able to experience the United States up close and personal in all its wacky diversity and insularity, and how that must somehow be shaped by its expansive geography. Really, it's a wonderful nation of contradictions, I could cross it many more times and still find new, ponderous pockets. I always thinks about things I should have said after recording has wrapped.
Also for TST, which seems more gear-head oriented, I admit I run pretty much stock on everything.* In touring I prefer reliability over performance, and I'd rather spend my time and money eating, drinking, and exploring than tuning. That being said, I'm just used to OEM suspension and would recommend upgrading the shocks right after finding a comfortable seat. Y'know, to handle all that food and drink…
There's also a filmed Episode 6 on That Scooter Thing's YouTube channel you can watch here if you have a tolerance for the awkwardness that is me.
*My PX200 does have a light but loud tune, in both meanings of the word. It came with a SIP Road 2.0 chrome pipe which has no baffling, making it my smallest, loudest hooligan. Too bad it's on the bench this summer, waiting to be split so I can figure out what's going on in 3rd gear. Edit: Spoiler alert, the tree was missing a tooth.