Thailand Motorcycle Episodes with Anita. Jan 8 – Feb 4, 2019.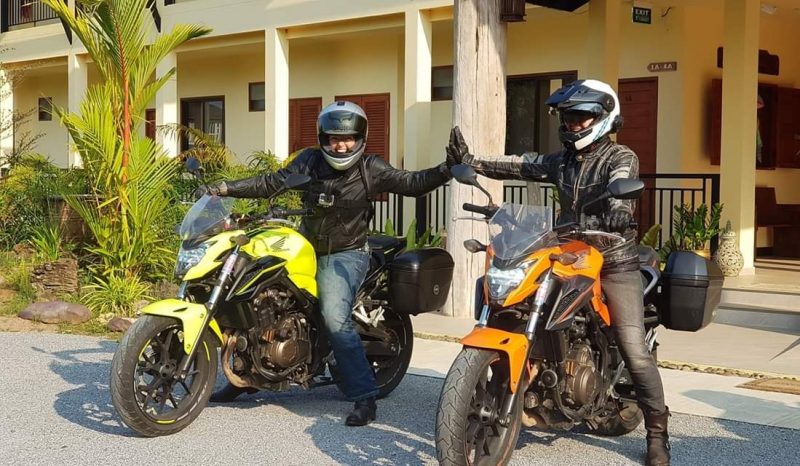 While I'm making plans for Serenity's next adventures, Anita edited together a couple of videos of our rides together in northern Thailand! I generally reserve the blog for Vespa travels, but since Serenity was hibernating in Boston over the winter here's a peek at what I got up to on other bikes and continents.
Thank you to Ian at Rider's Corner in Chiang Mai for the rental CB500Fs (and Lifan and CRF250), and also to Jayem and Trevor for sharing the road and making great memories. If you want to see more photos, Ian's SmugMug has some great shots (check out his Multistrada).
I know ride videos are not nearly as engaging as being in the moment on the bike on the road, but I'm so pleased Anita managed to capture the towering golden roadside Buddha surrounded by scaffolding. Among other things you still get a sense of the scenery, the views from mountaintops and valleys, the curves – oh, so many curves, 1864 in the Mae Hong Son loop according to the t-shirts.
I'm so thankful people around me were working hard and documenting, and I could take a break and live in the moment!