It's still January which means most places are chilly for riding, but I had a good discussion of cold weather gear that I'd like to collect here. Much of this is from personal experience, trying out gear for riding through New England winters, in addition to living on my bike. Thus,...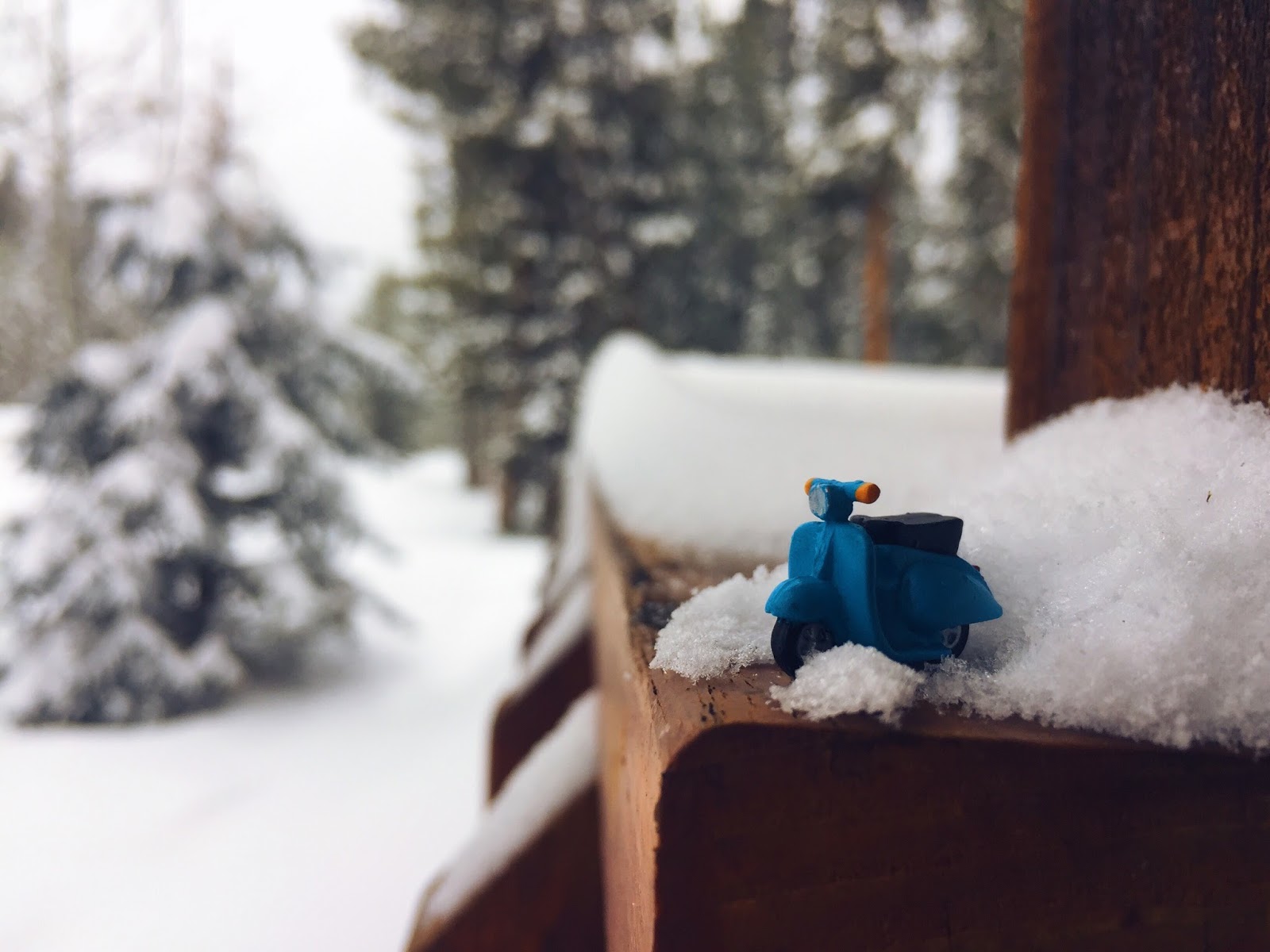 What travels am I getting up to between Dec 2016 and May 2017? Check below for a rough approximation. As always, dates may change, and most recent activity appears on my Instagram. Projected Steph Sightings through April 2017 (probably) Dec 17-25: San Francisco, CA with Fred. Festival of Lights ride...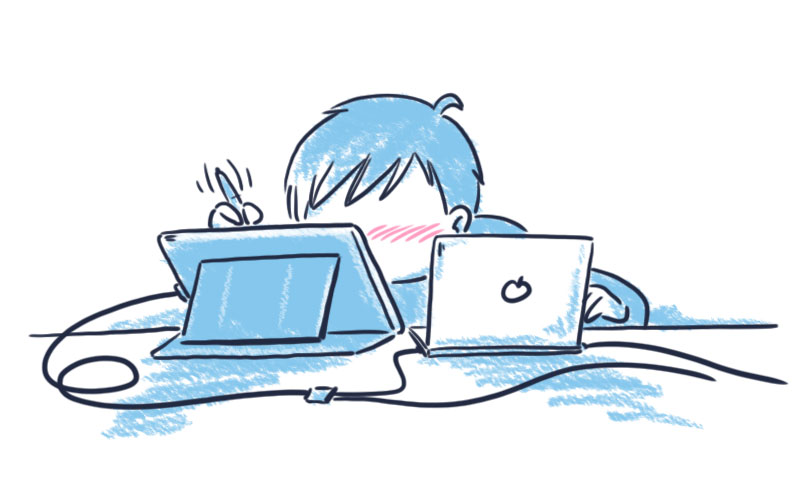 I wish I could say I kept up with posting, but 2016 was a tumultuous year for 250cc Superhero. I'm sorry to admit there was comparatively little in the way of extended two-wheeled travel for me to report. To catch up on the plot and other life happenings, click...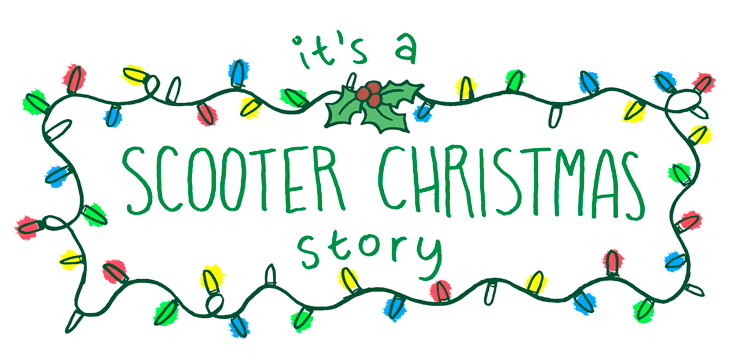 It's been quiet on the blog front for a while. A year-end review is in the making (hopefully), but I right now I have something else to bring to you… After all her travels across North America, my beloved Serenity has racked up quite a backlog of worn out...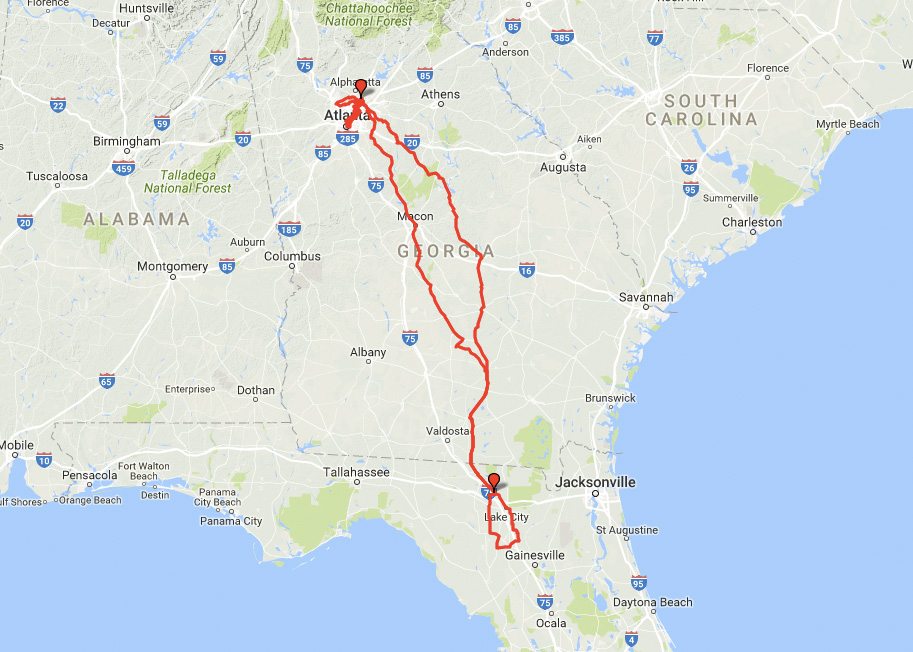 Things had been quiet since I landed in Atlanta in November. In my experience, it can take up to a couple weeks for the fernweh beast to start making noise again. Luckily, if I could hold out a little longer, a December trip to Florida was falling into place. The greatest...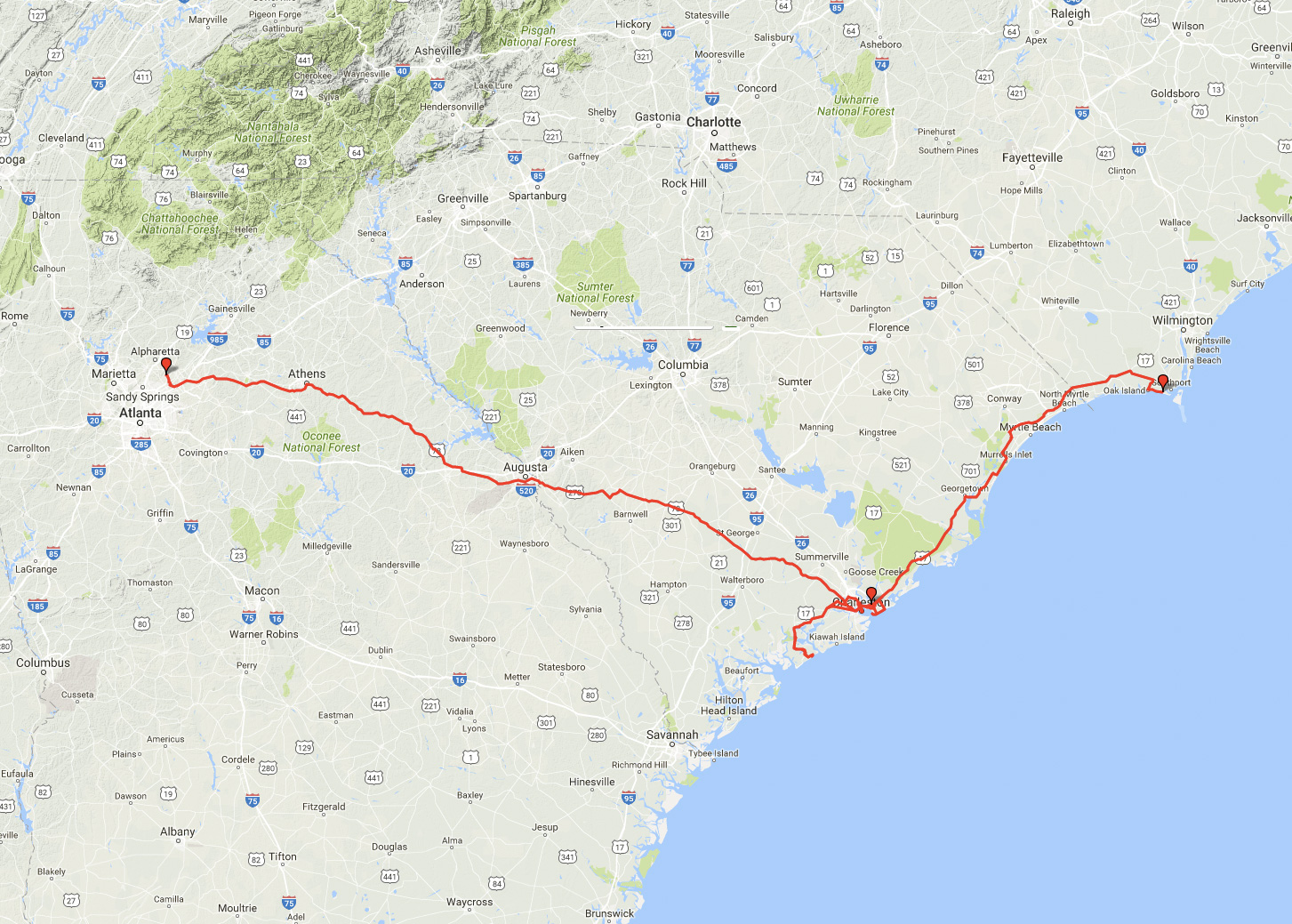 Tim had kindly reached out to his daughter, Nerina, and her family, who graciously hosted me for just a few days before they themselves went out of town. Timing was perfect: rain was predicted all day after I arrived, and I anticipated the excuse to stay in. I got...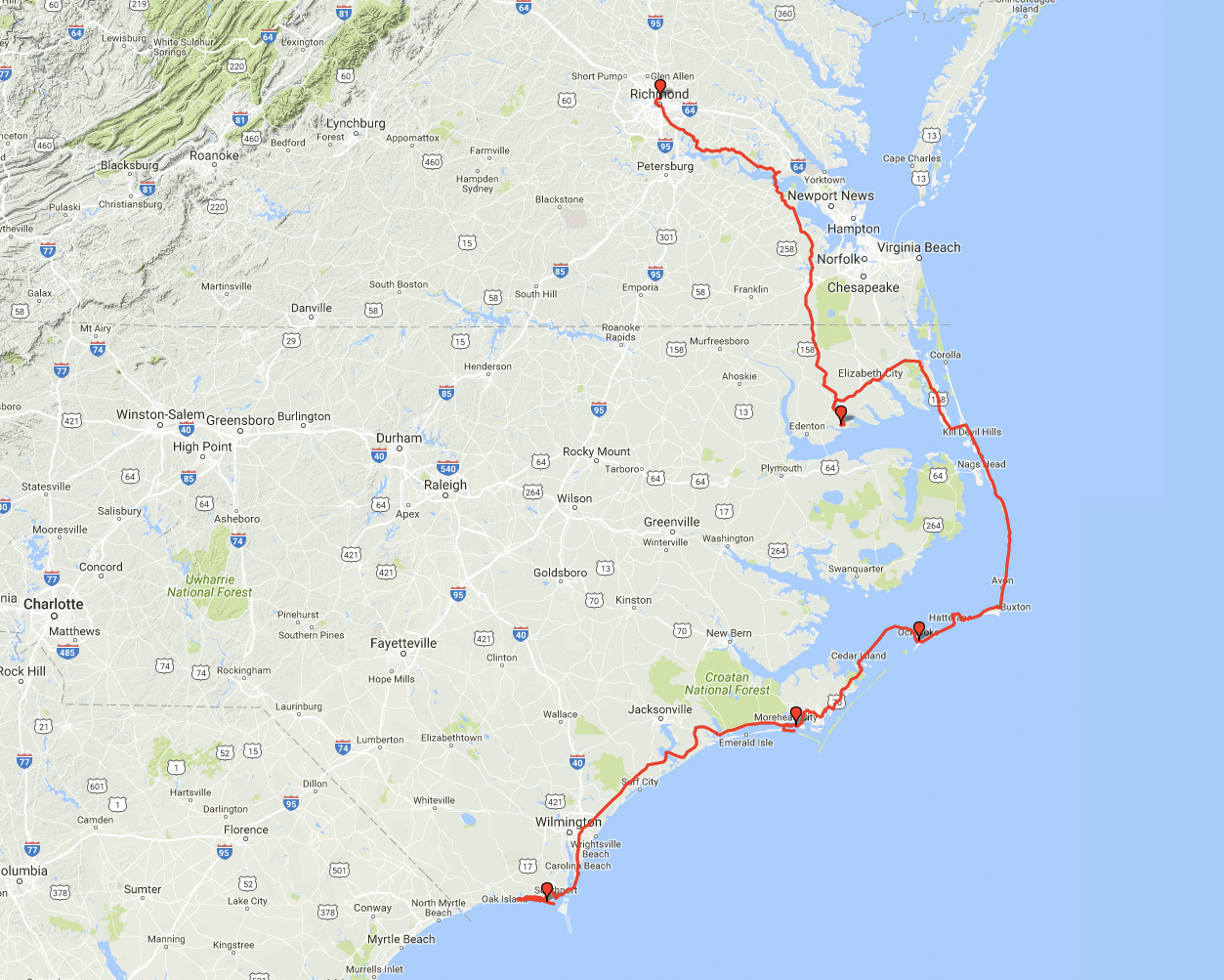 When picking routes, often I start by opening a map and looking for nearby geographical features or land masses, especially new ones. North Carolina's map revealed a series of long, narrow islands flung far to the east of the main body of land. I would discover later they're called...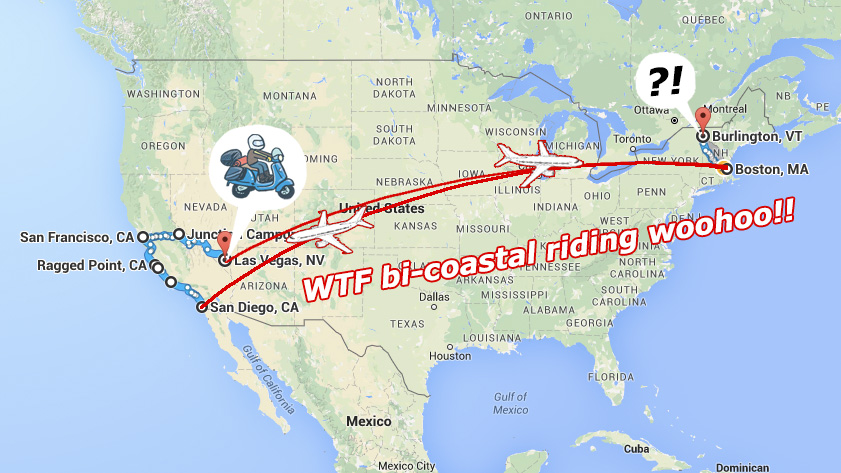 After the accident, I was feeling pretty down. I was in quite a bit of physical pain, and had legal followup to take care of. My freshly assembled PX lovechild was fucked, and along with it my spring riding plans (Furthest Ridden at Dogwood Classic 13 was going to...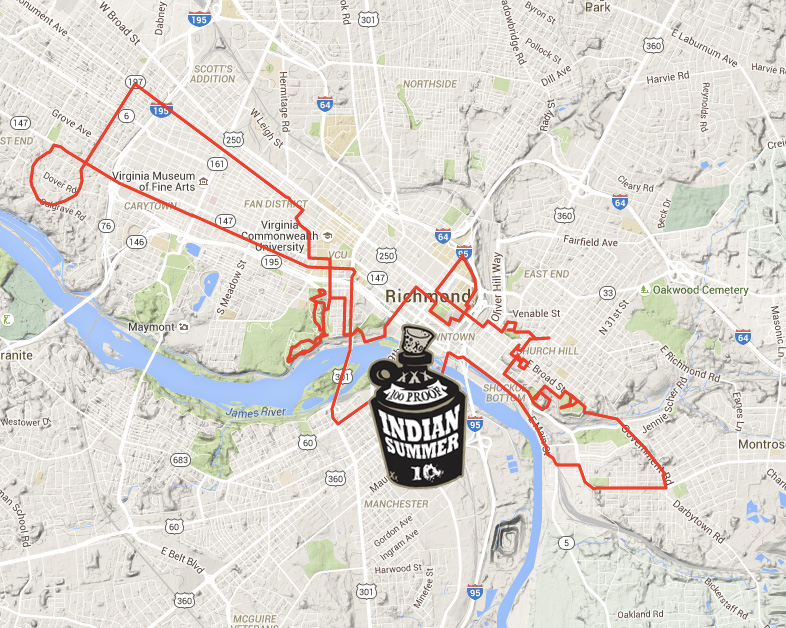 Rally time! I landed in Richmond International Airport, full of nervous anticipation to see people, the rally, and my bike again. Fred surprised me at my gate, having landed just half an hour before me. It was all I could do not to jump on him, but with all...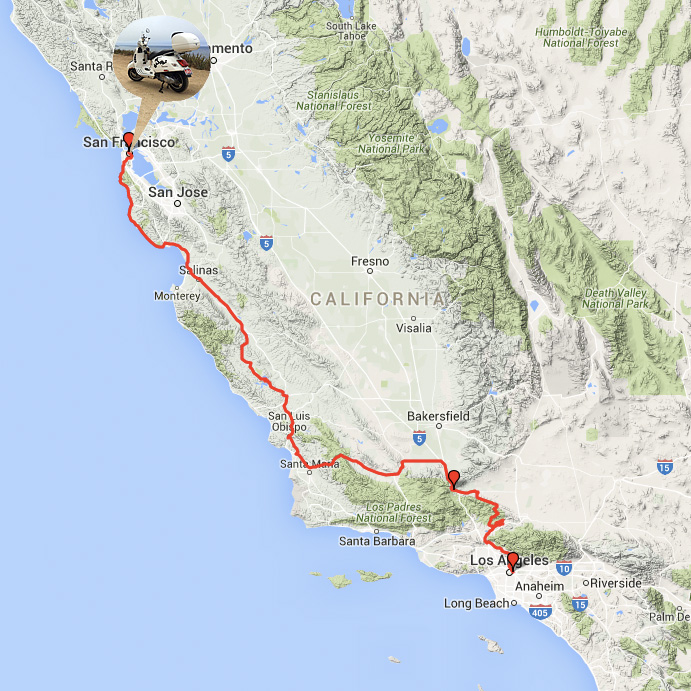 It was time to return Endy2 to his keeper in the city of fog. I rarely like to double back, but fortunately, for those with time it seems there are endless ways to slice the LA-SF run. Notice how the first leg of this is quite short compared to...