Rally time! I landed in Richmond International Airport, full of nervous anticipation to see people, the rally, and my bike again. Fred surprised me at my gate, having landed just half an hour before me. It was all I could do not to jump on him, but with all...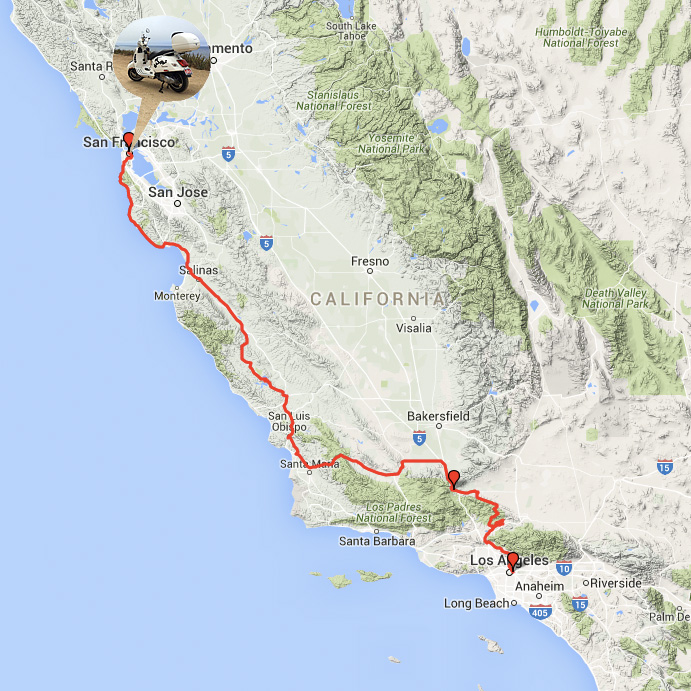 It was time to return Endy2 to his keeper in the city of fog. I rarely like to double back, but fortunately, for those with time it seems there are endless ways to slice the LA-SF run. Notice how the first leg of this is quite short compared to...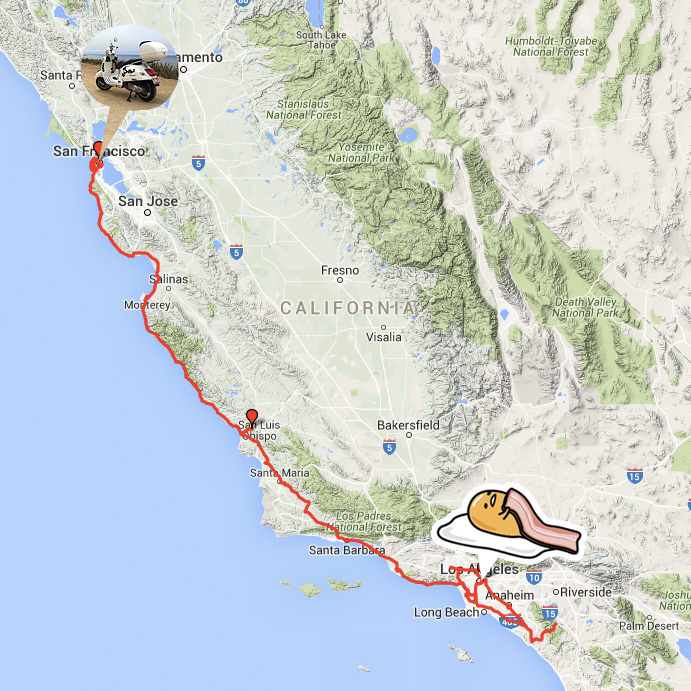 Another elaborate logistical dance of airplanes, friends, work, and borrowing Pete's bike was about to go down – you know, the regular drill now. By the end of it, I believe I'd be responsible for about 3/4 of the mileage on his bike, Endy2. I count myself extraordinarily fortunate...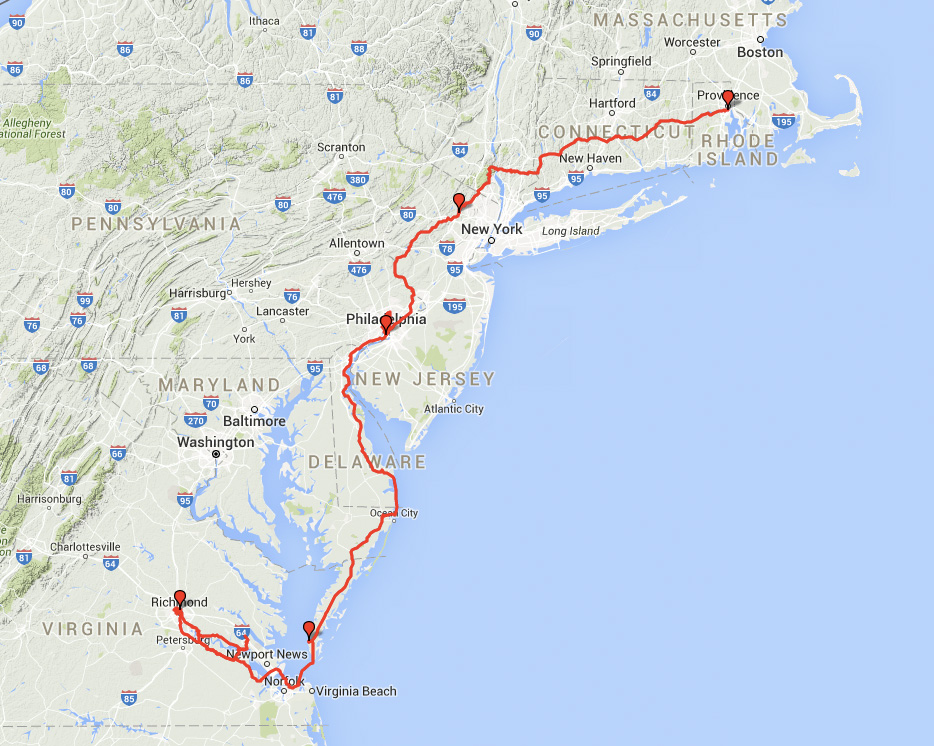 I've sliced Connecticut east-west so many times, I already had a clear favorite route in mind: pass by the Scituate Reservoir, route 14 into CT, smaller roads (Machine Shop Hill Rd) aiming for CT-16. Once west of Hartford staying quite far south, I could decide how to proceed. It's...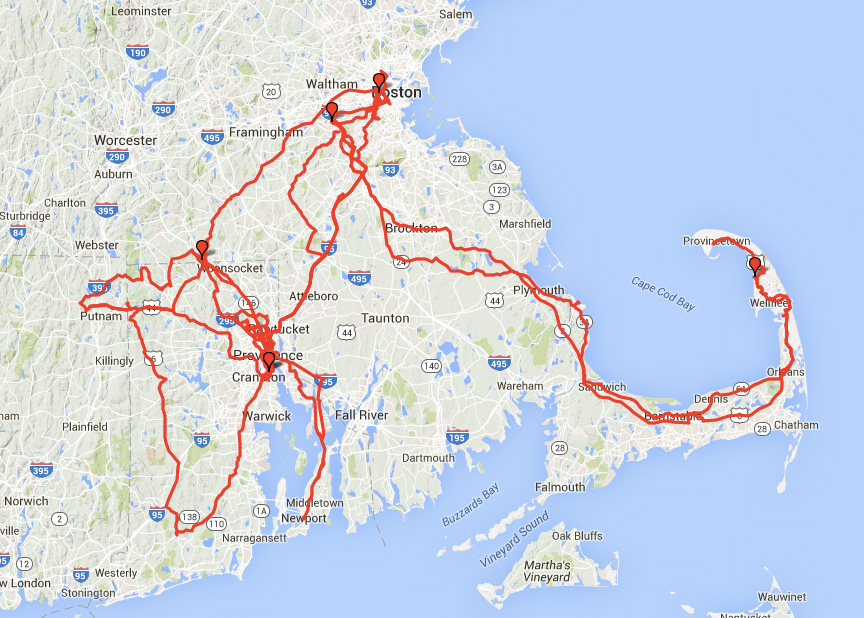 I was afraid that upon returning to Providence, I would find myself hugely changed against a static landscape. In truth, time does move differently on the road. The events of a few days easily expands to fill the space of what might otherwise be a month of fixed-location human...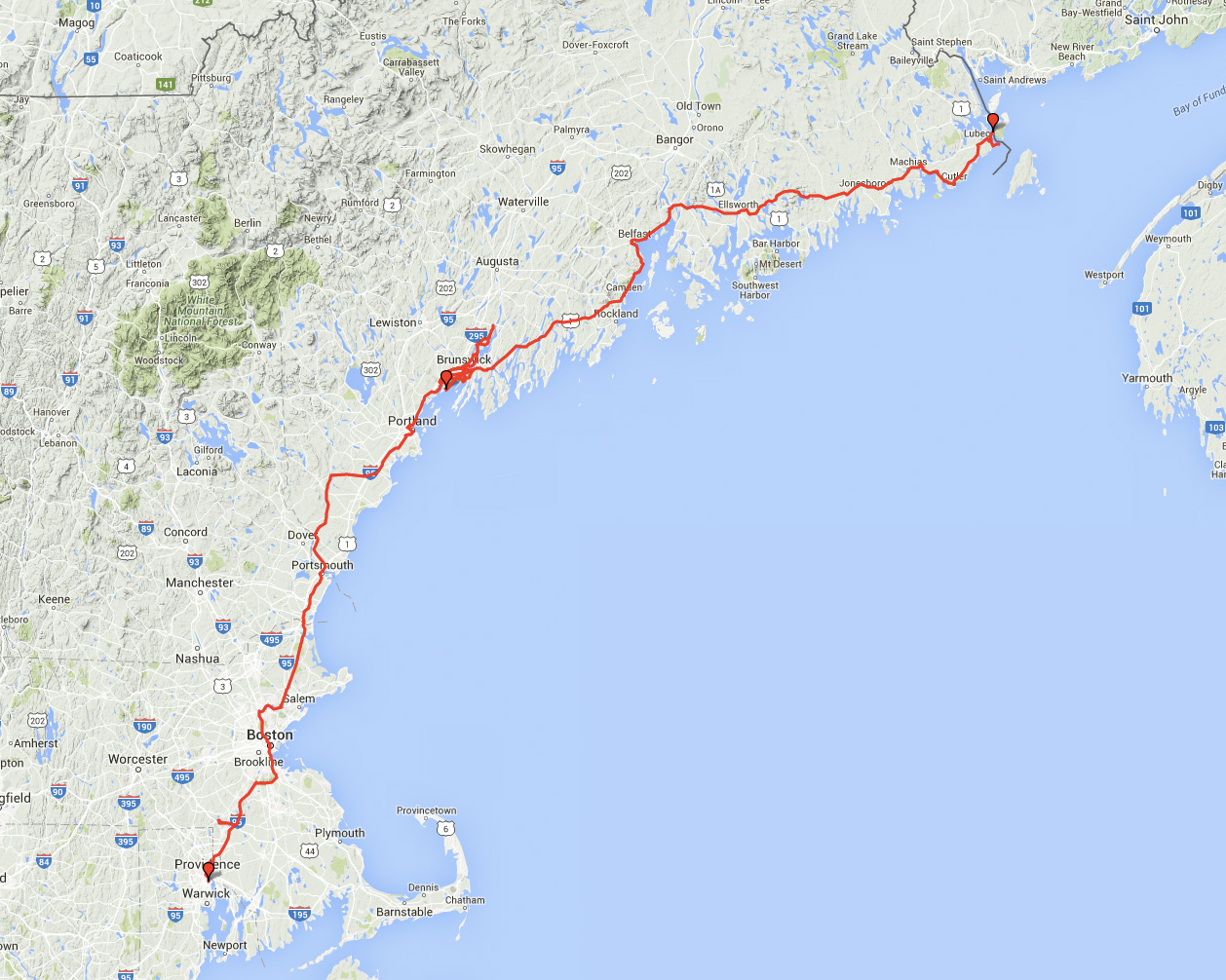 The morning came too soon. I wished I could stay longer to celebrate, but life for this full-time scooterist is rarely easy. However, it's rarely dull, and often it's beautiful and fun. It was a new day, and I had many miles to cover for an appointment with a...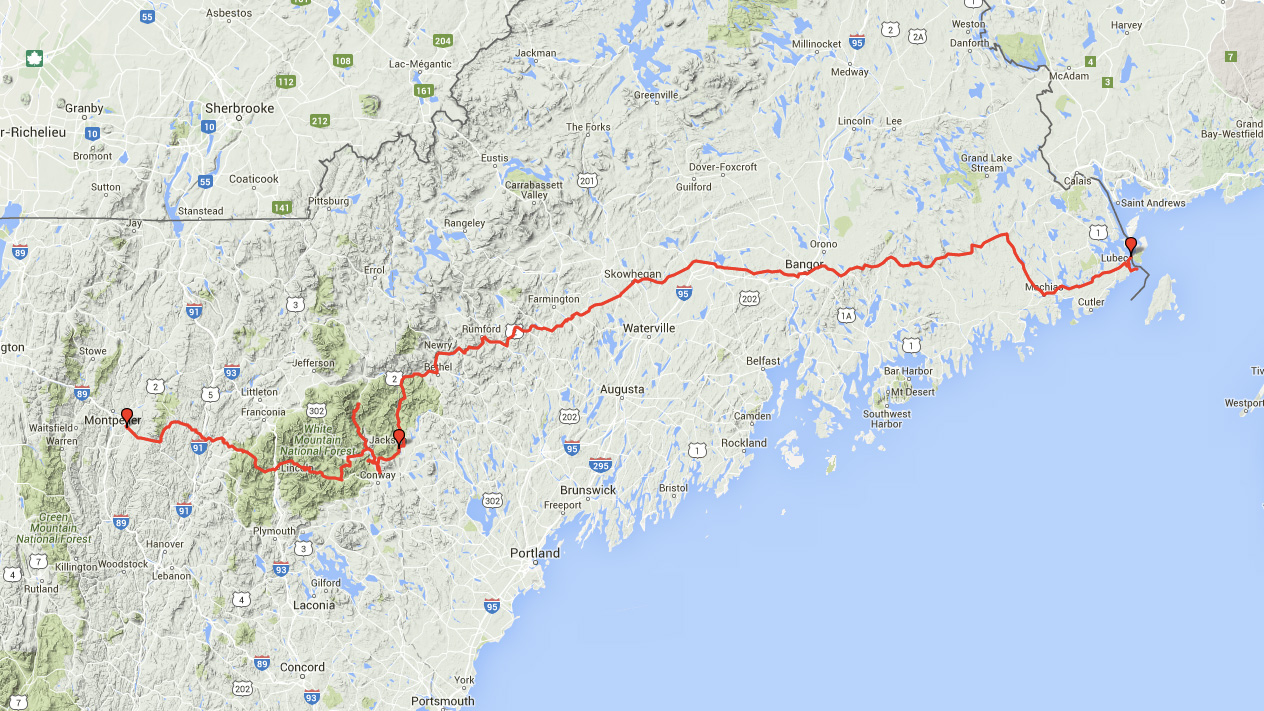 New England is a creaky floorboards kind of place, home to history, turned wood furniture, quilts, and closets that make me wonder if monsters dwell within. There's something a little magical here, but it's a salty, old-world kind of magic. It's where a younger version of me first found...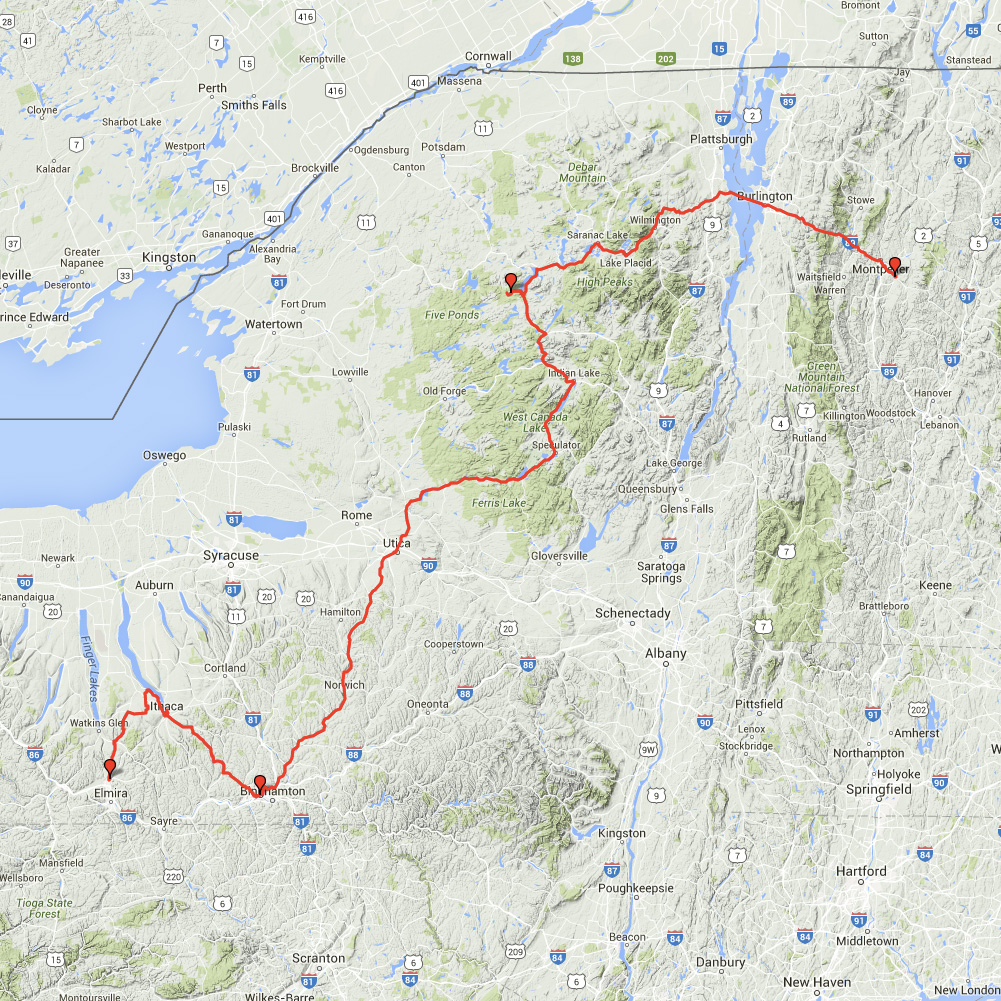 One of the silliest hobbies for a live-onboard scooterist must be rock collecting. However, I quickly regretted leaving my massage rock on Tim's dresser, as the pain in my shoulders showed no signs of responding to anything but the firm hand of Vitamin I. Oh well, I have scooterists...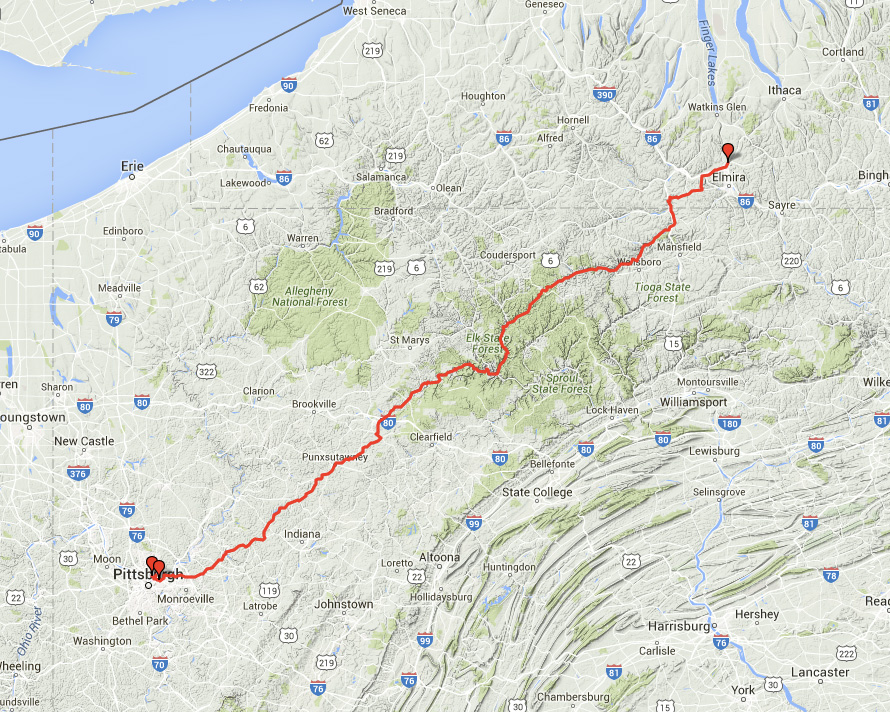 The red eye flight back east was predictably punishing, exacerbating the soreness between my shoulder blades that rafting failed to banish, but there were two things I was very much looking forward in Pittsburgh: Jack was back, and I'd soon be reunited with my own bike! We immediately made...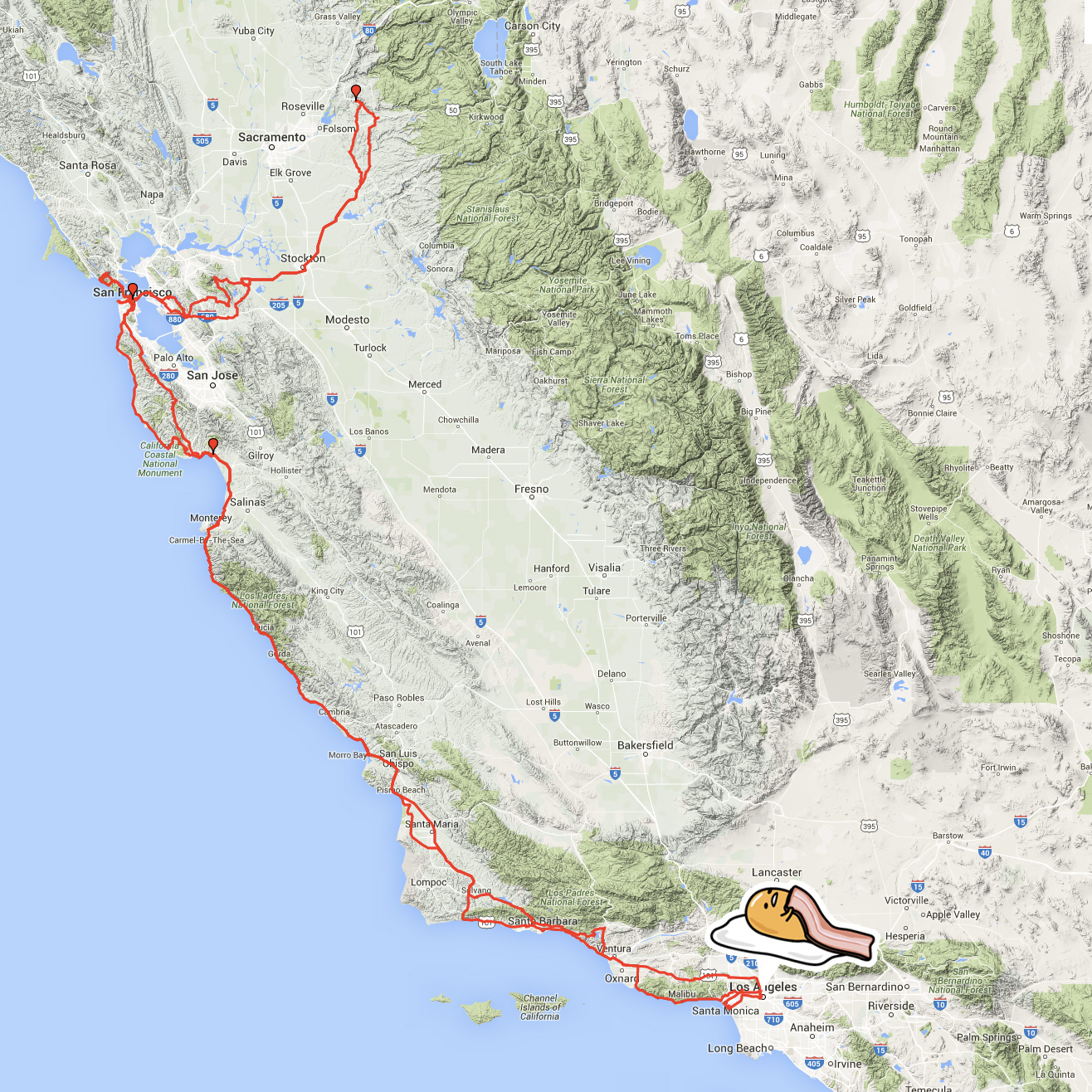 What a contrast, arriving at San Francisco airport to be picked up by bike again, but this time on Pete's new 300 Super. I hadn't seen him since the two weeks following the collision and was skeptical of his condition for operating a bike, but you can't keep a...