In case you haven't picked up by now, I love taking ferries with my bike. I go out of my way for ferry rides, and found a route to Vancouver that involved very little actual riding. Sure, it would be almost $70 in ferry fees, but did you miss...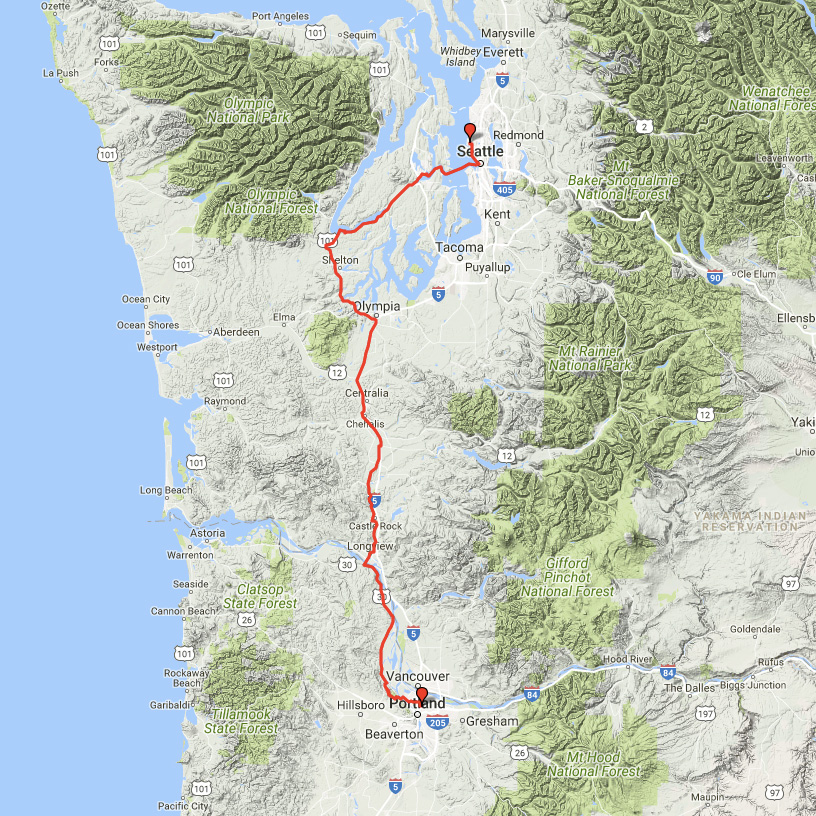 It's a straightforward ride along I-5 from Portland to Seattle, but I'd find a way to dress it up. I hustled out the door early to give myself plenty of time to meander and catch the Bremerton ferry. The skies were clear and after so much cold and dampness,...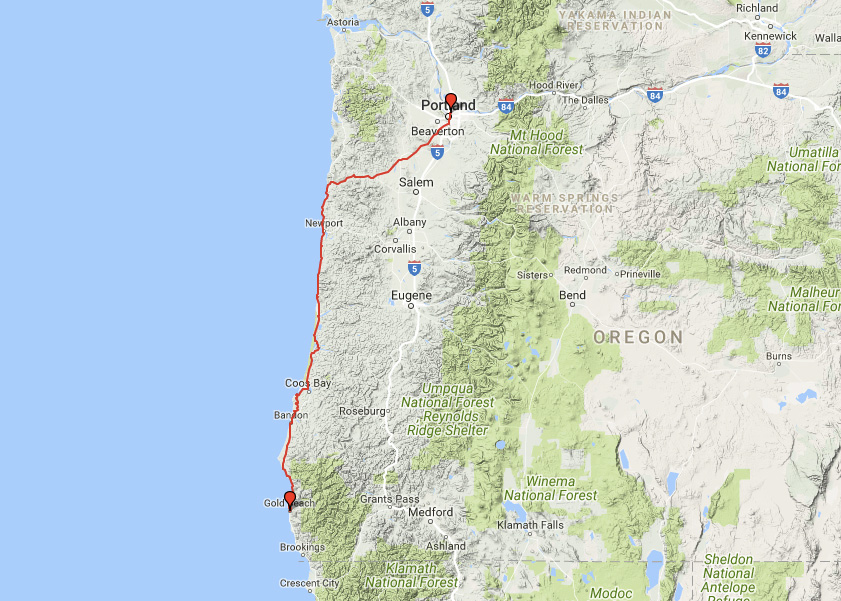 Time had come to part ways again. Pete had pushed his dog-sitters to the limit, and he would have to slab it all the way back to San Francisco in a single day (480 miles, blasting my day record out of the water on his first overland haul. Aw)....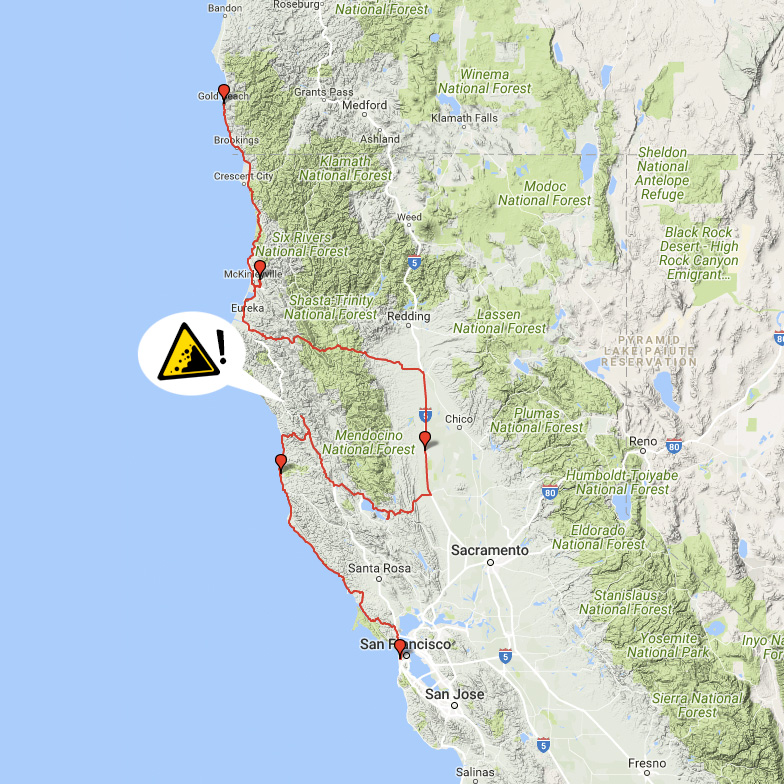 It's been a while, but if you're wondering what happened to those missing dates between the last entry and this, I flew to Boston to see Fred and take care of some life back east. It seems my current style of nomadism is six of vagrancy and a half dozen homes?...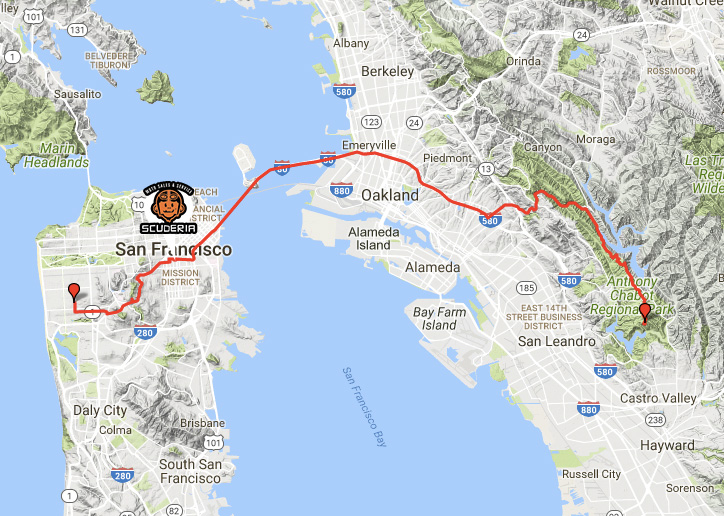 Often the best stories are forged in adversity, and by that measure this is not really a great story. It is, however, a story about good times. Pete had long wanted to gather a group of scooterists to camp out, and this would be his first… and possibly last...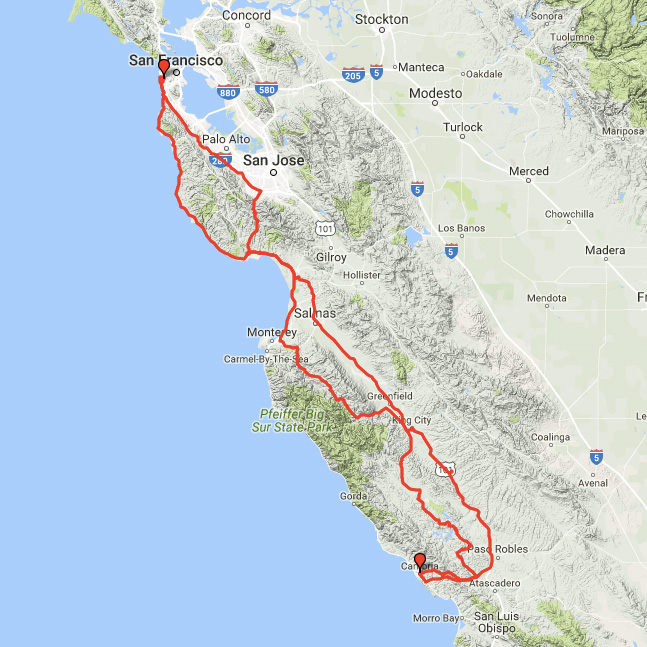 Gina had three months to ride around the country, and for her first day I would be seeing her off. How novel, I get to be the sendoff party! As with so many journeys down the coast, we met at the morning standard, Devil's Teeth Baking Company. We hashed out a...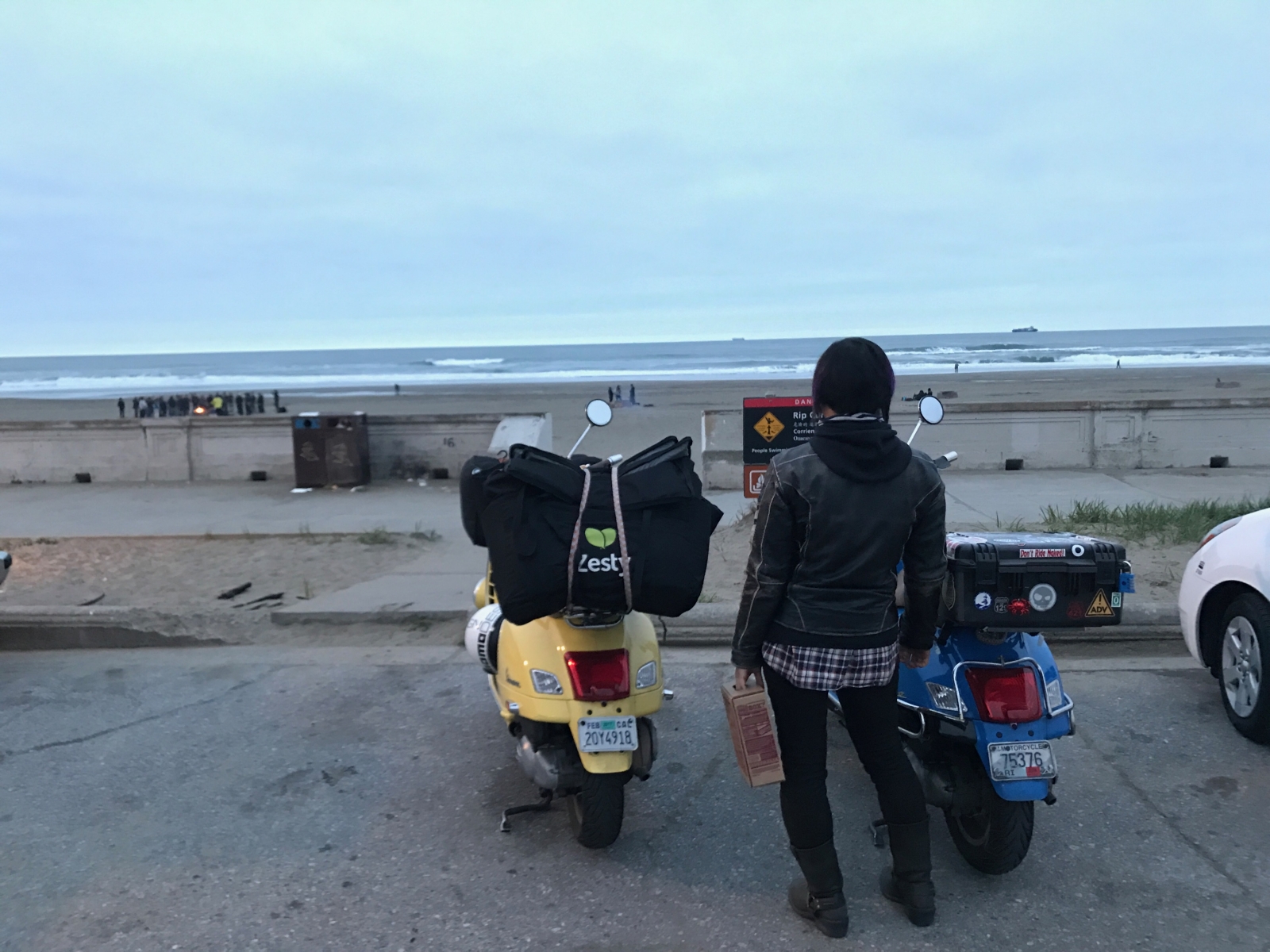 Alaska was in my sights, but it wouldn't be ridable for months yet. On Jan 10, 2017 I landed in San Francisco from Hong Kong, solo again after a whirlwind month traveling with Fred. The weariness of jetlag shared space with the ache of separation, while gale force wind...
The cat's out of the bag, and my days of languishing in Fog City are numbered. When last I left off, the plan was to return from Boston to a bike that's packed and ready to go…but to go where? I'm gunning for the motorcyclists dream: I'm riding Alaska. The plan thus far…...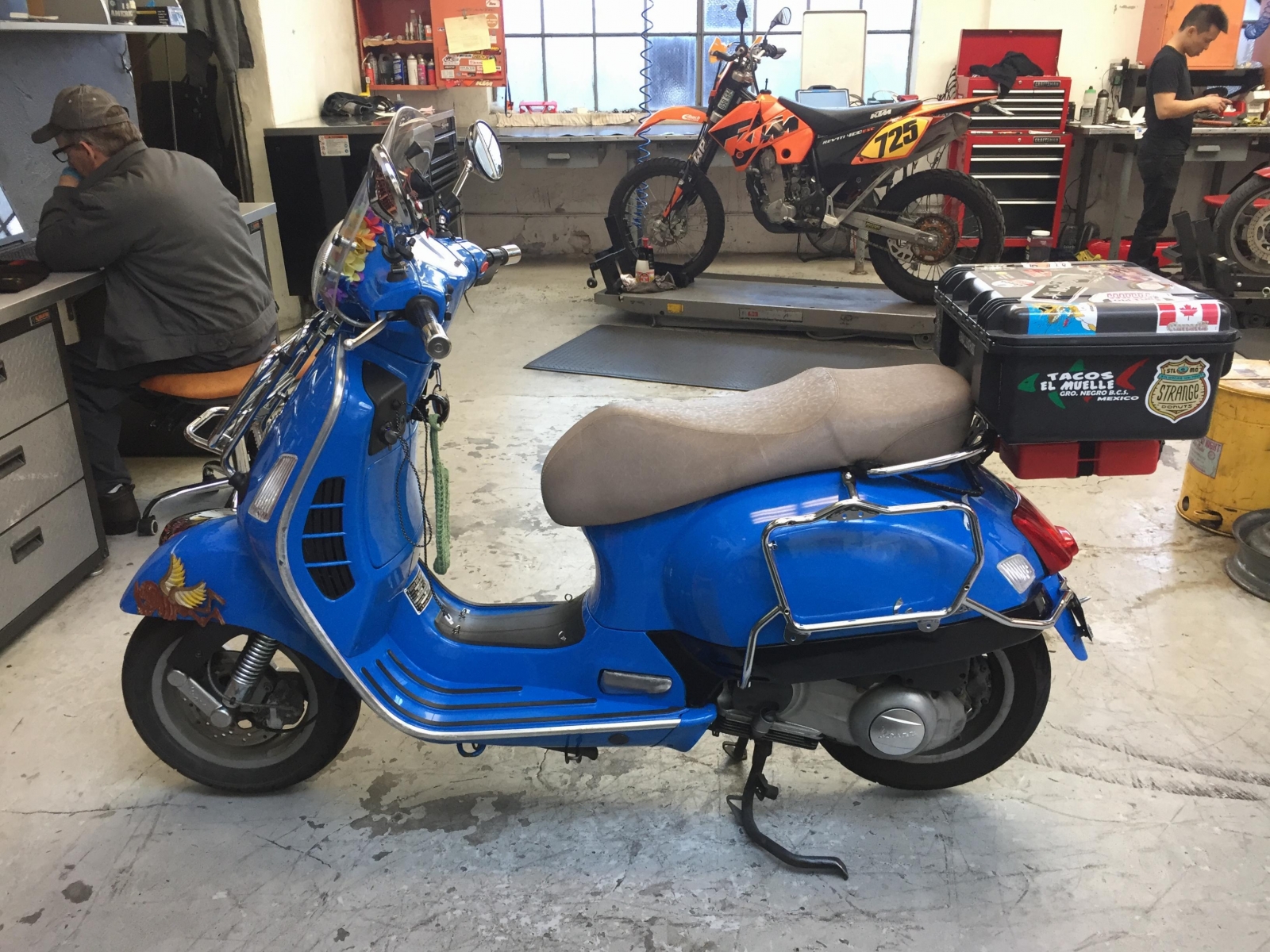 Tomorrow is launch day. In light of my irrational panic, here's a moment of reflection. The day I installed the Fehlings was quite slow, so once the pannier bars were installed I did something unheard of. I wiped my bike down with the attention I wiped down all the...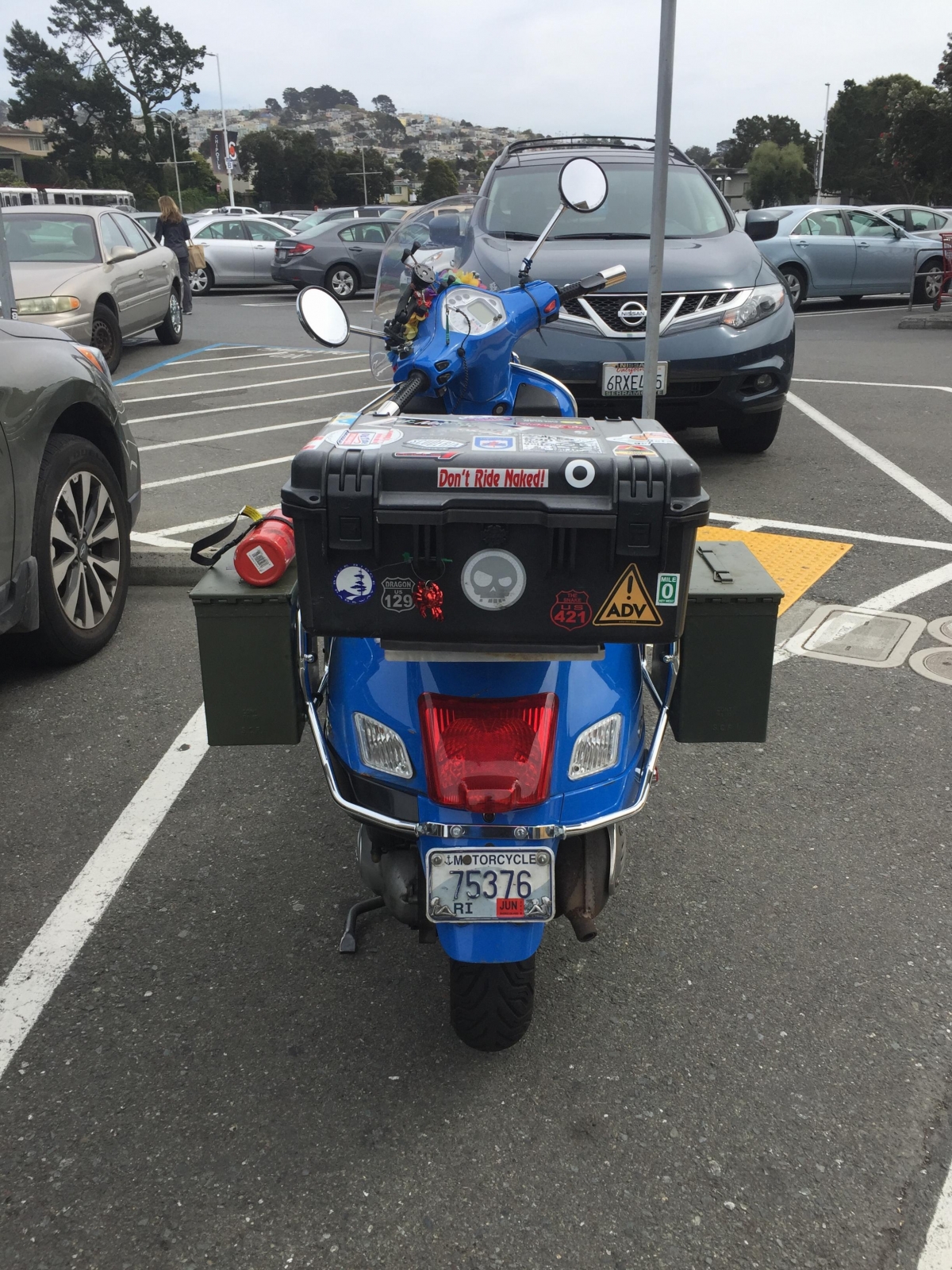 The launch date for Alaska is closing in, and you may notice that Serenity looks a bit different for this leg of her journey. Click on for a rundown of work done! Complete list of work done on Serenity in SF: Replaced clutch assembly (12.18.16) New drive belt (12.18.16) Replaced front...