So, 2016 was a bit of a mess for the blog, and entries jumped around a bit. If you're reading from start to finish or simply want to catch up, here's my collection of events as they happened chronologically. From February 4th to 28th, I rode from my winter...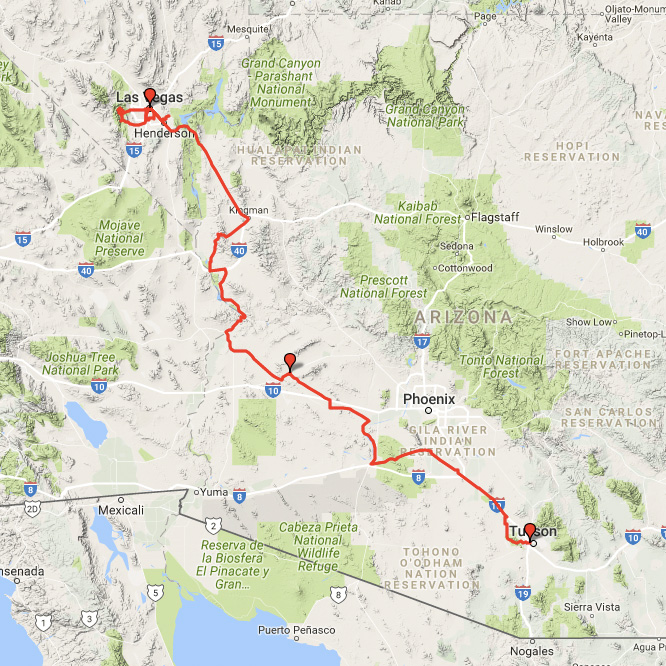 In the past, I made a concerted effort to travel slowly and drink deeply rather than touch briefly many places over vast distances. The intention was to break the work-vacation dichotomy that compresses personal time, forcing you to rush through places for fear of missing out. I still prefer...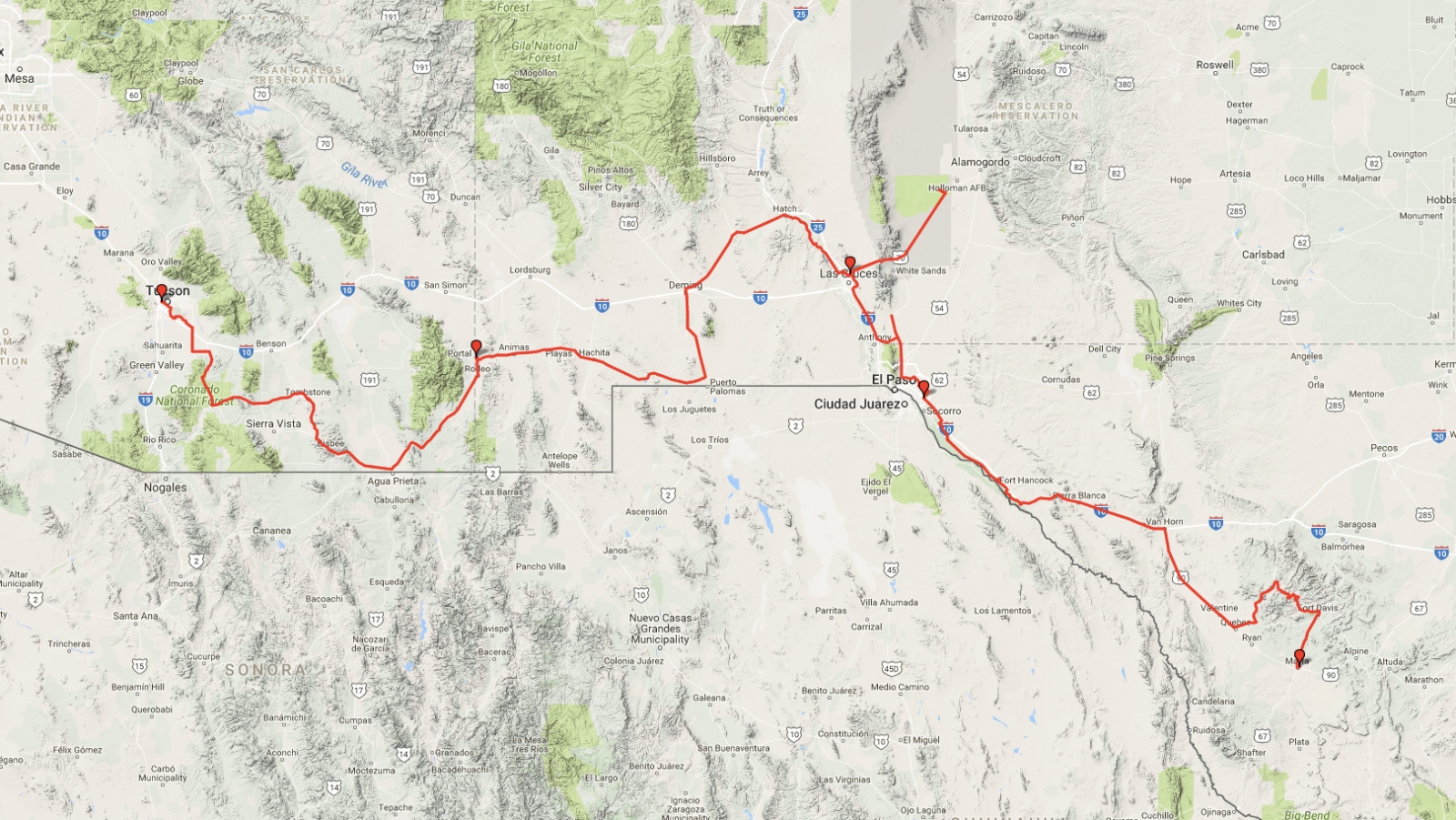 Early on, I wondered if I would grow impatient at GL speeds – Fred's had the bulletproof P200 engine in it, but it would still be an adjustment from my 4-stroke modern wonder (snerk, spoilers: I went on to buy a bike with a P200 engine). It turned out...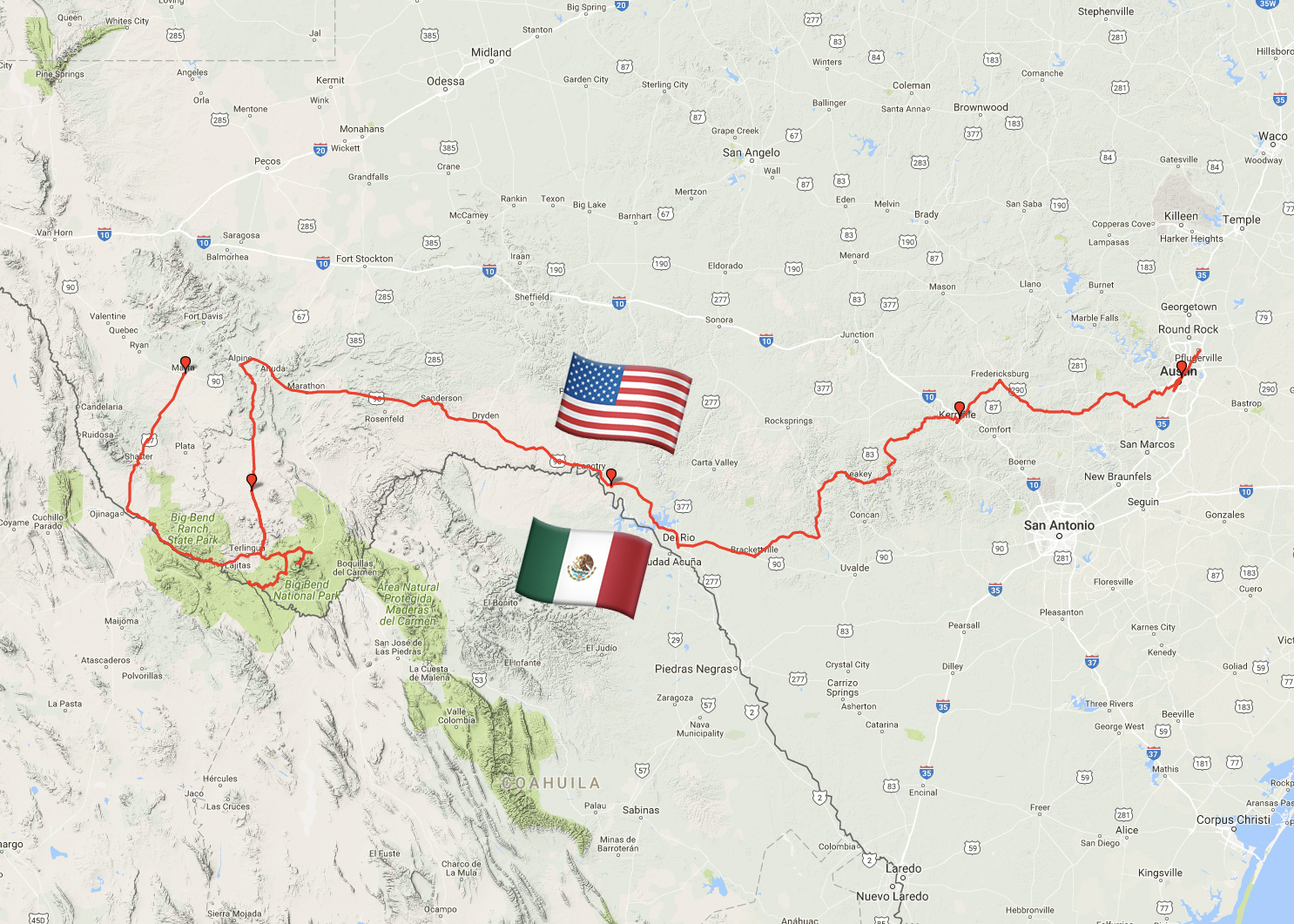 The ride to Brad's address took 4.5 hours, because I guess even when I'm gunning for a place I can't help breaking for a Topo Chico. Fred and his friend (and host) Brad arrived back from a Tacodeli run shortly after I pulled up. I apologize to Brad if it took me a...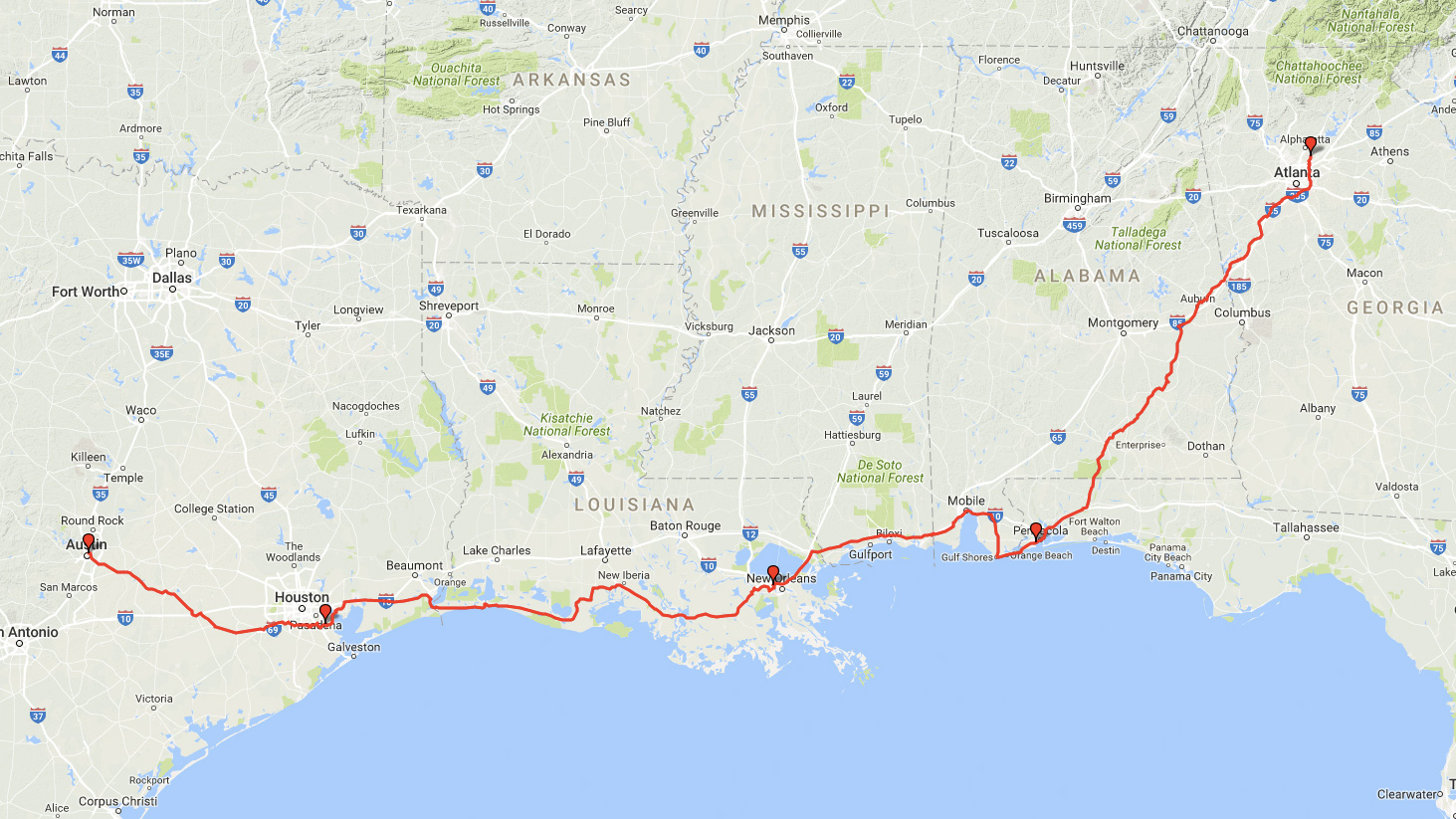 It's taken so long to collect this part of the story, the events described have happened over a year ago by now. I hemmed and hawed over whether this was a storyline I wanted to keep for myself, but ultimately I'd always intended to chronicle this segment of journey....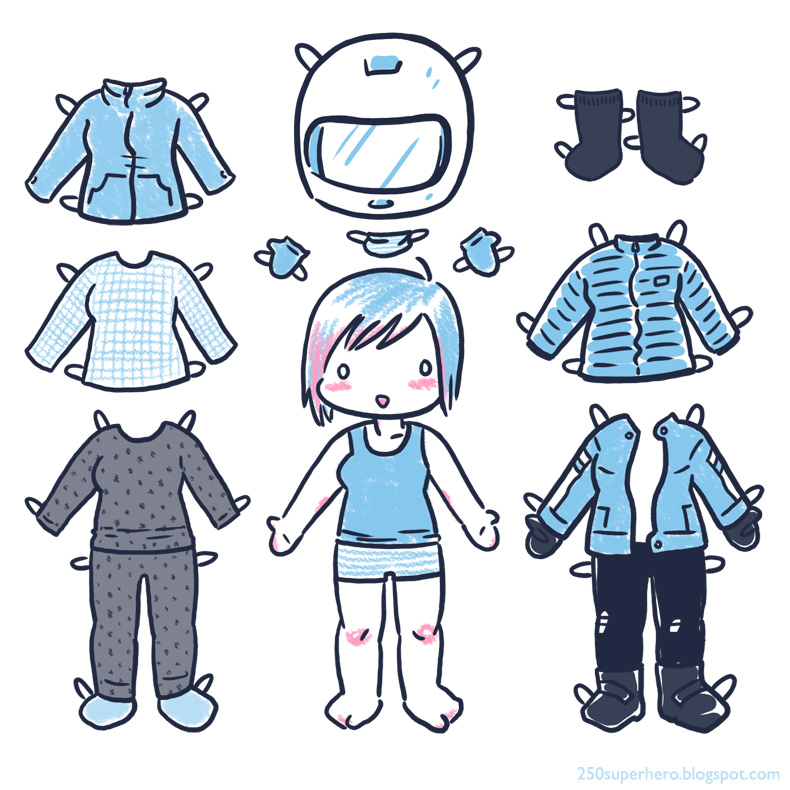 It's still January which means most places are chilly for riding, but I had a good discussion of cold weather gear that I'd like to collect here. Much of this is from personal experience, trying out gear for riding through New England winters, in addition to living on my bike. Thus,...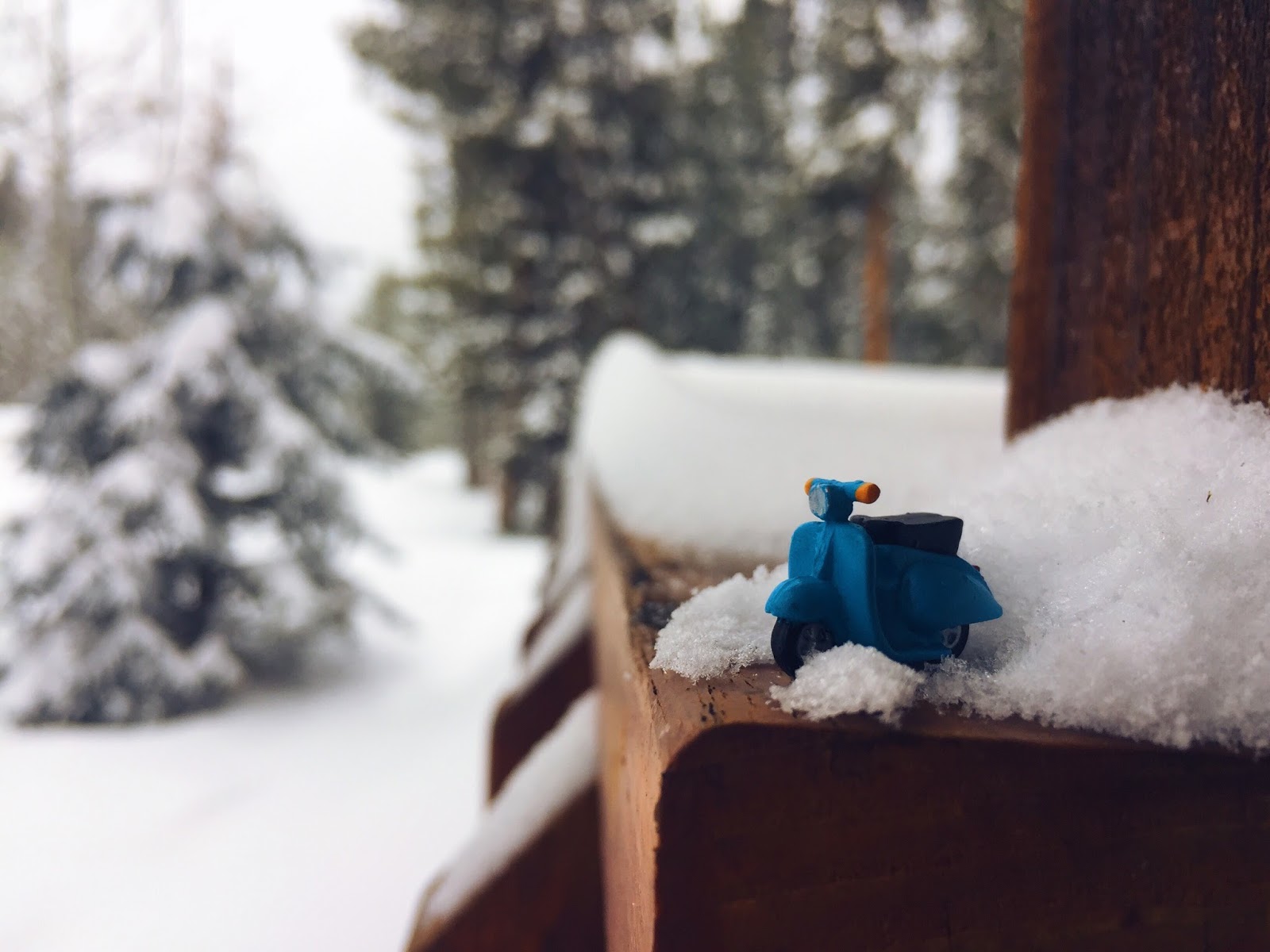 What travels am I getting up to between Dec 2016 and May 2017? Check below for a rough approximation. As always, dates may change, and most recent activity appears on my Instagram. Projected Steph Sightings through April 2017 (probably) Dec 17-25: San Francisco, CA with Fred. Festival of Lights ride...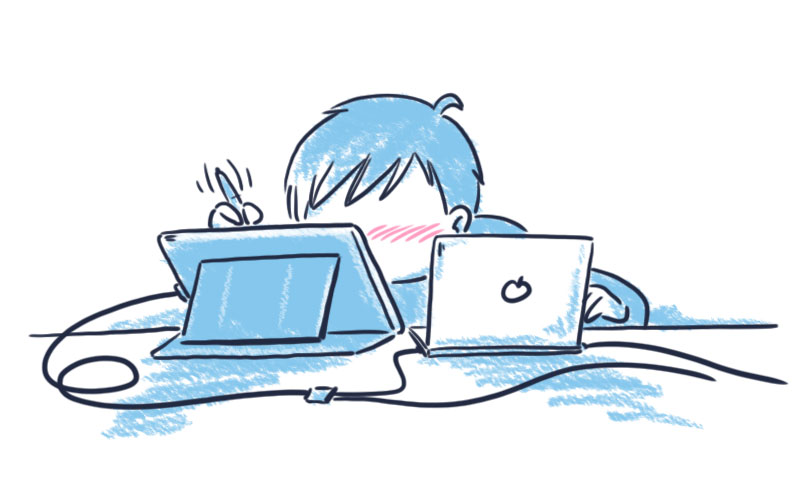 I wish I could say I kept up with posting, but 2016 was a tumultuous year for 250cc Superhero. I'm sorry to admit there was comparatively little in the way of extended two-wheeled travel for me to report. To catch up on the plot and other life happenings, click...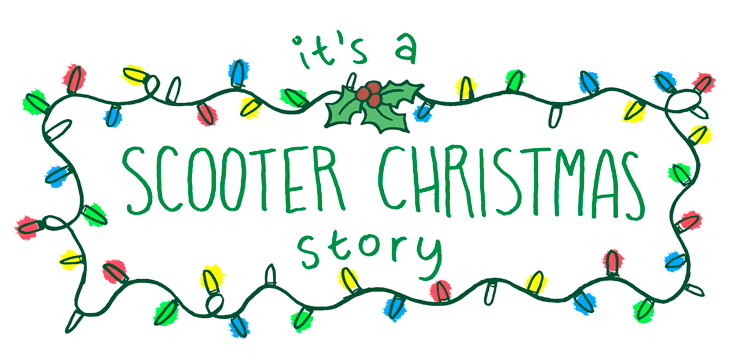 It's been quiet on the blog front for a while. A year-end review is in the making (hopefully), but I right now I have something else to bring to you… After all her travels across North America, my beloved Serenity has racked up quite a backlog of worn out...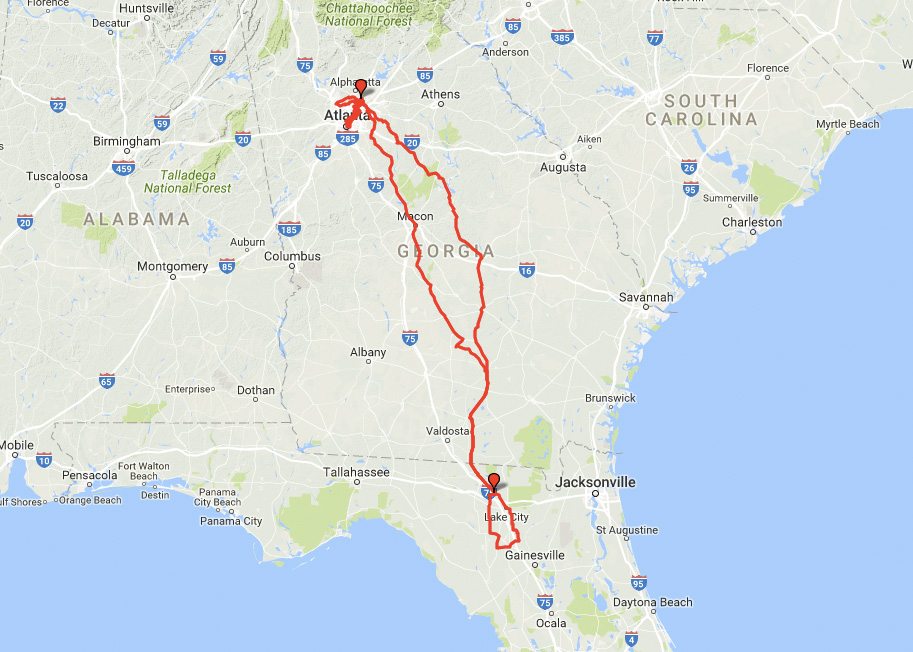 Things had been quiet since I landed in Atlanta in November. In my experience, it can take up to a couple weeks for the fernweh beast to start making noise again. Luckily, if I could hold out a little longer, a December trip to Florida was falling into place. The greatest...