For once, I had a decent night's sleep in anticipation of the road. Pete and I knew this day would come, but there were still tears. I was in high-anxiety mode for an on-time departure that was never going to happen, but I managed to depart only a couple...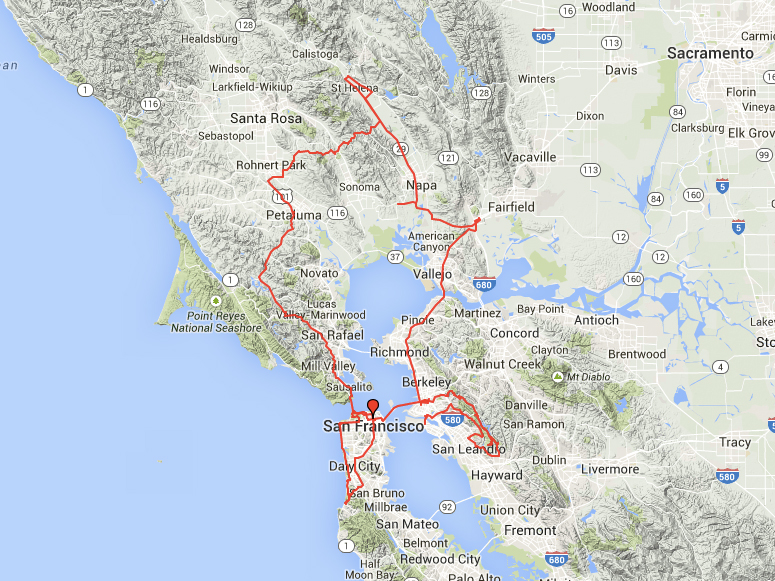 Welcome to the last installment of the Bay Area posts. In total, I will have been bouncing around this motorcycle paradise for about five (5!) months. I recall the locals referring to 'a storm' one evening, in California winter. The air was buzzing with a need to buy milk...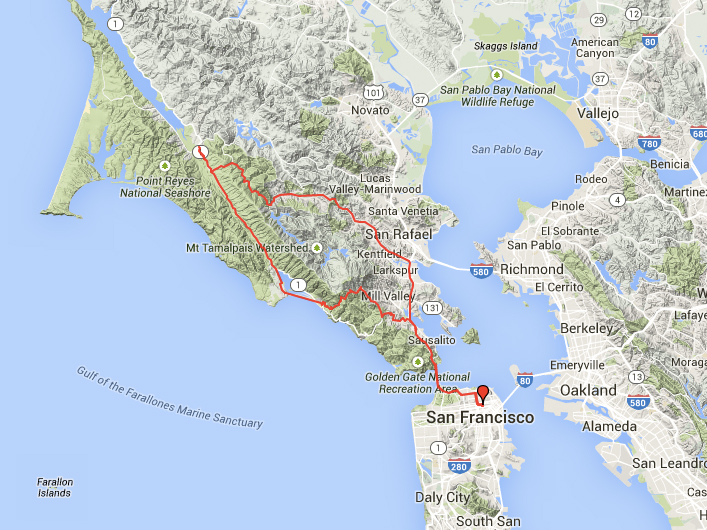 Mostly local riding for this portion again, just bouncing around San Francisco. Actually, this month probably saw the least riding of my own bike – it was in the Vespa SF shop for the shorter end of an eternity. I was riding everyone else's bike, including a branded Boomchickapop Vespa for a few days! Paid to ride,...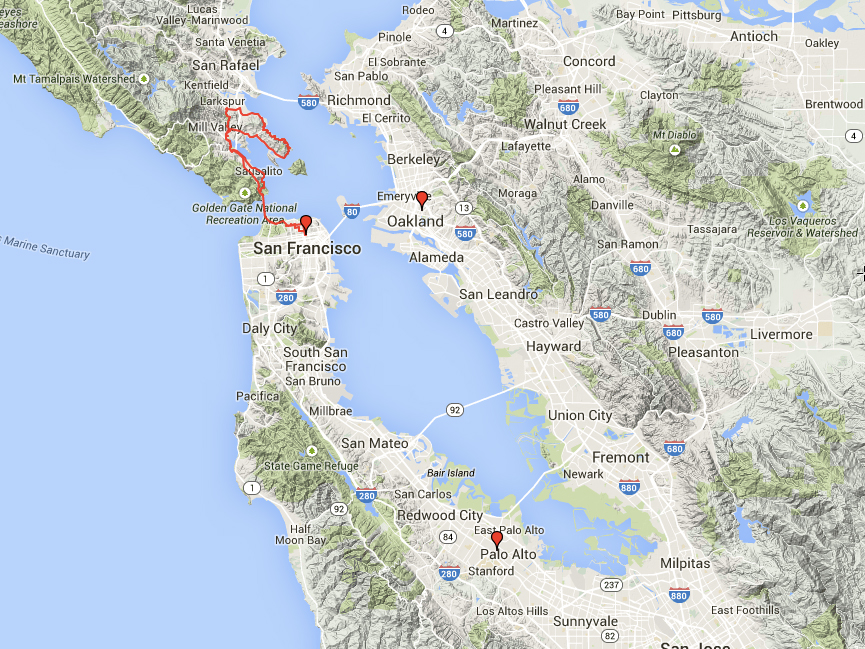 Apologies in advance; this post doesn't have much in the way of travel. My holiday months in the Bay would be mostly work, hanging out with family, friends, and food. Not that it's a bad thing, just a warning that there will be food porn close ups. The Vespa SF ride...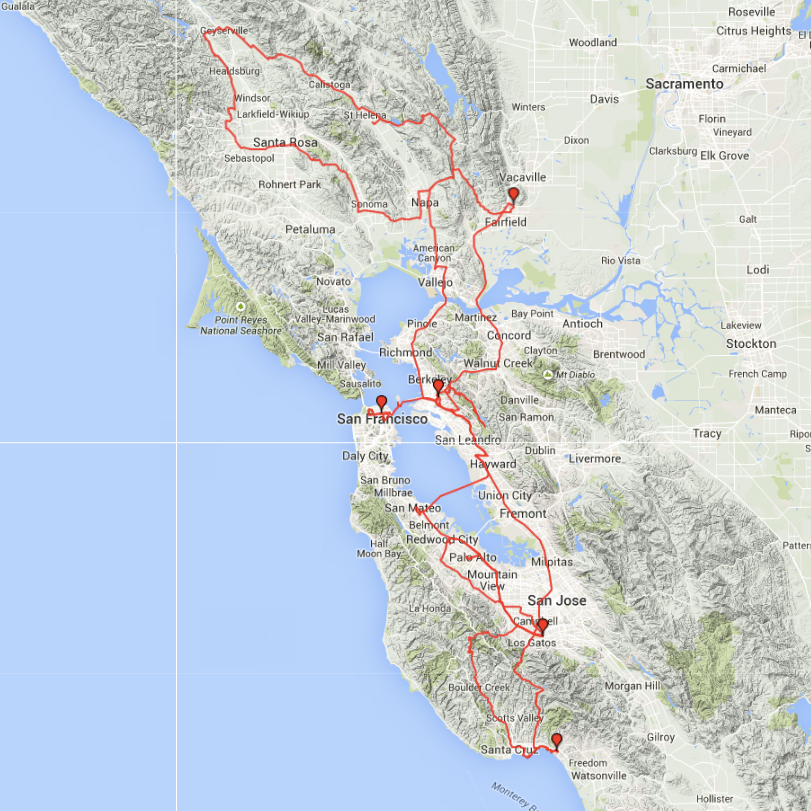 In the months to follow, I'd become so familiar with I-280, US-101, and I-580 that I mostly stopped tracking it. Actually I'm pretty sure I crossed the US without doing as much freeway riding as I have in the Bay Area. Oh well. I did manage a few trips...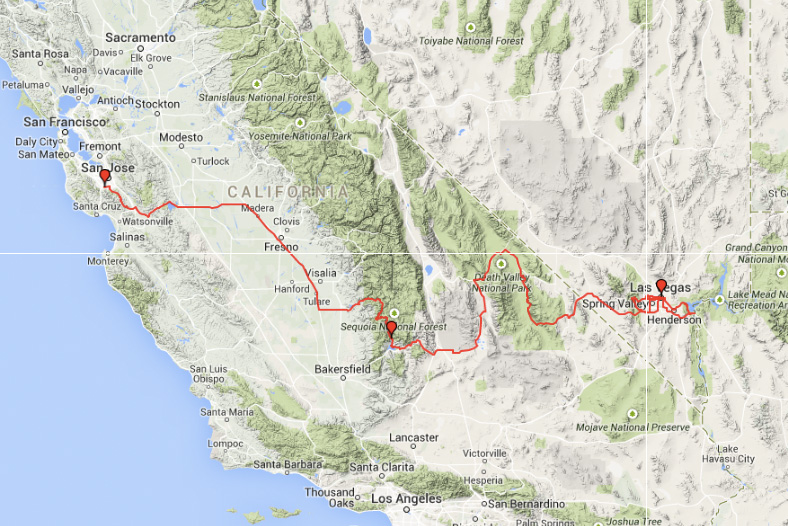 Picking up where we left off, I'd arrived just in time for the last night of the Las Vegas Bike Fest. My friends, Sash and Steve, already had a room at the Downtown Grand – it was going to be Motorcycle Camp again, but ritzier! They'd been working all week, so it was time...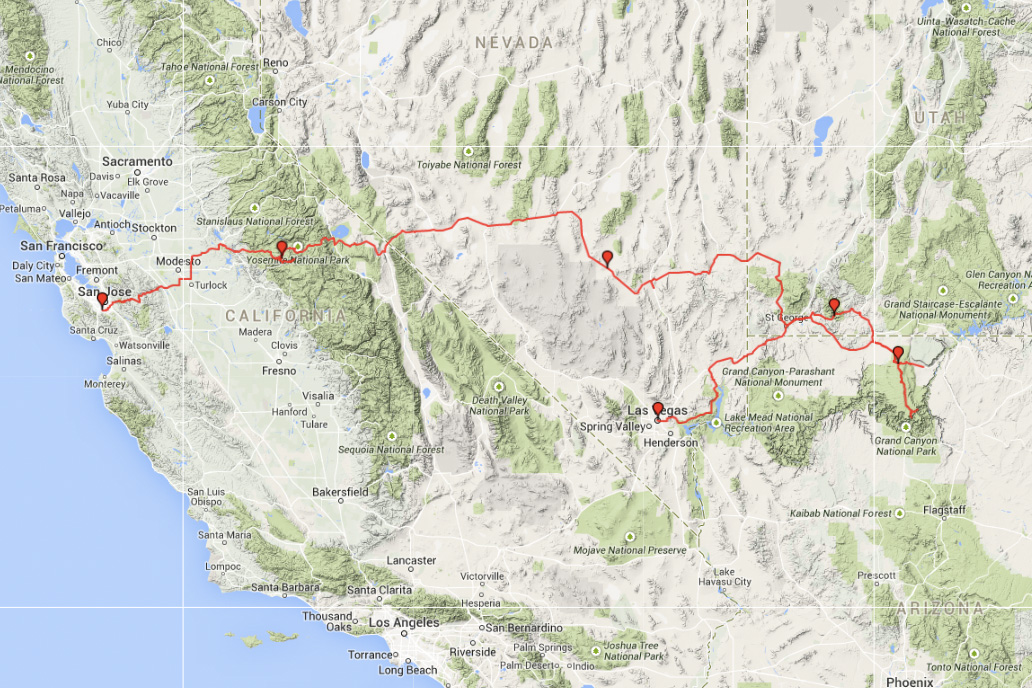 In just a few short weeks of San Jose, I was already restless for the open road. Being semi-settled allowed me some mental space to process memories of the beautiful land and amazing, kind people I've met on this trip to so far (truly mind blowing), but was also...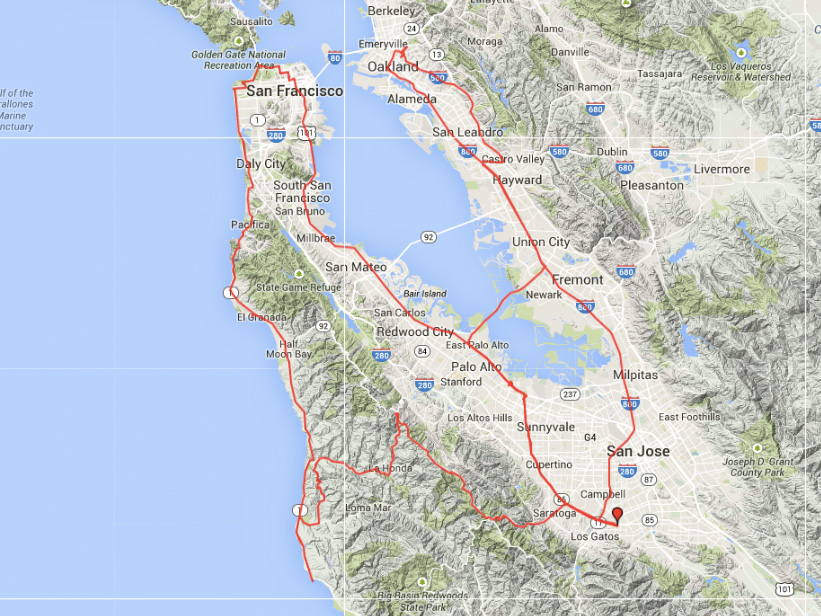 Just to clear up any confusion: Fear not! This is not the end of my trip. The Bay Area is a convenient place to pause to finish leftover illustration work for a chapter book (ah, remember that?) and maybe rest up a bit. Much of my extended family on...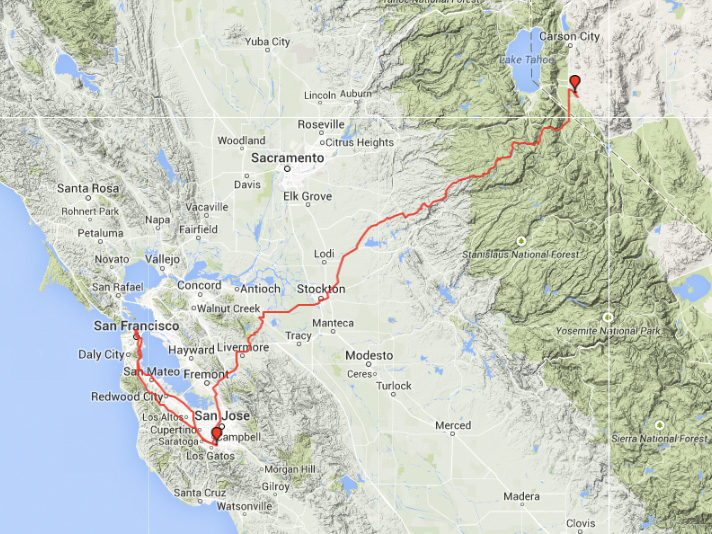 This map isn't actually representative of places traveled in this post, I just wasn't able to keep my GPS tracker plugged in for the rental van because there was only one jack. So, this map only tracks scooted territory. When I heard Tim would be in the area for...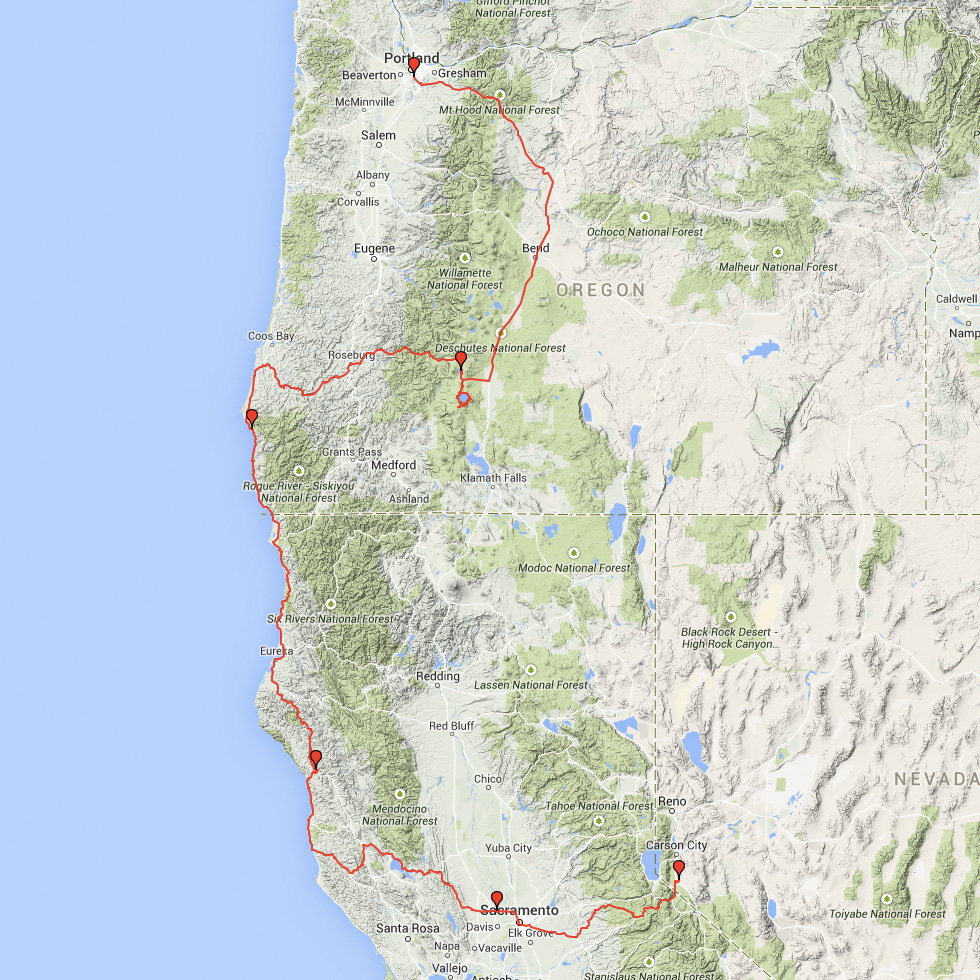 By the looks of this map, I'm making tracks. I suppose after the easy idleness of Seattle and Portland, I was ready to cover some distance. In this installment: Crater Lake, the Oregon coast, the beginning of the Pacific Coast Highway, a left turn for Sequoias, and twisty twisties....