Just to clear up any confusion: Fear not! This is not the end of my trip. The Bay Area is a convenient place to pause to finish leftover illustration work for a chapter book (ah, remember that?) and maybe rest up a bit. Much of my extended family on...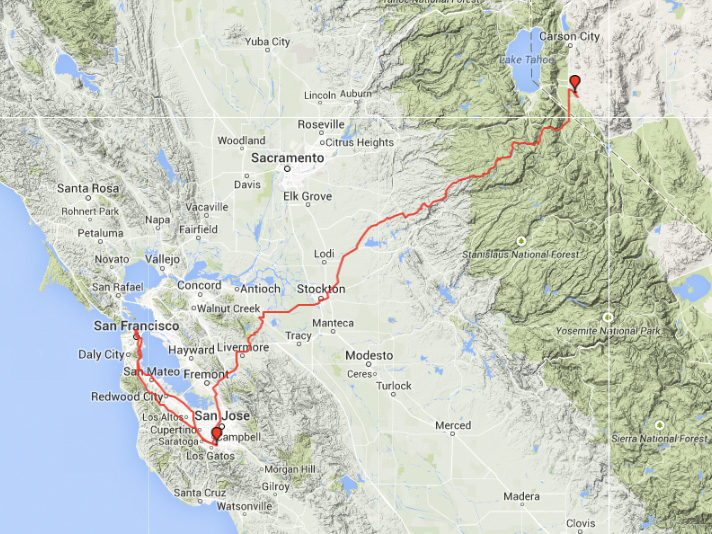 This map isn't actually representative of places traveled in this post, I just wasn't able to keep my GPS tracker plugged in for the rental van because there was only one jack. So, this map only tracks scooted territory. When I heard Tim would be in the area for...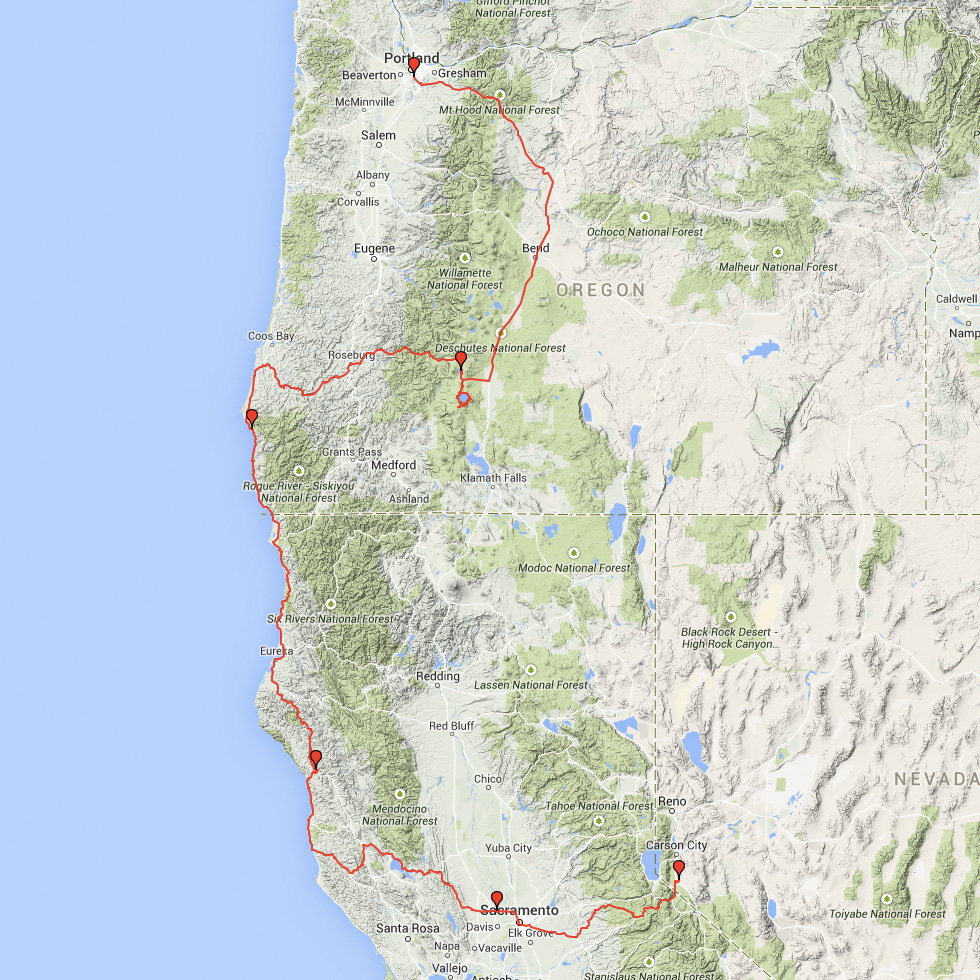 By the looks of this map, I'm making tracks. I suppose after the easy idleness of Seattle and Portland, I was ready to cover some distance. In this installment: Crater Lake, the Oregon coast, the beginning of the Pacific Coast Highway, a left turn for Sequoias, and twisty twisties....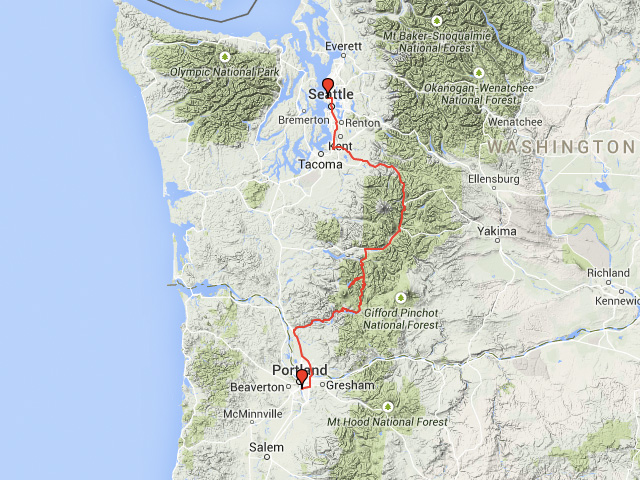 For a while now, I've wanted to visit Portland, OR. I'd heard it described as "Seattle's punk rock younger sister" – a playground for the artsy and experimental who flee the big cities to take a risk and do their own thing, enjoying Portland's geographic advantages, lower living expenses,...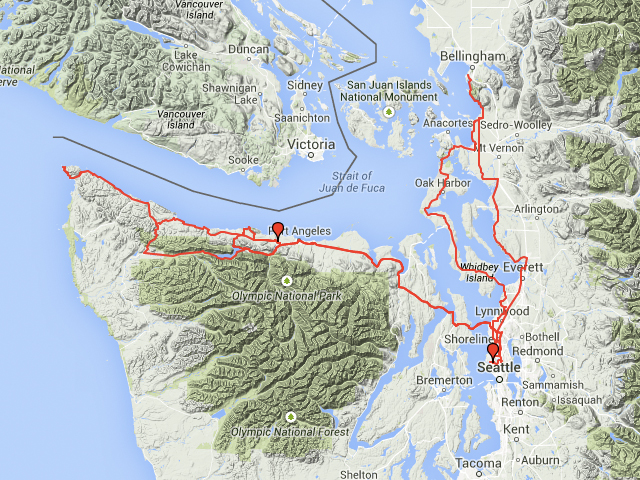 Of the US cities I know, my childhood hometown of Atlanta, GA was eerily foreign and familiar in the same breath. Madison, WI was comfortably recognizable after frequent visits to my sister's. However, if there's any city here that's like a second home for me, it would be Seattle,...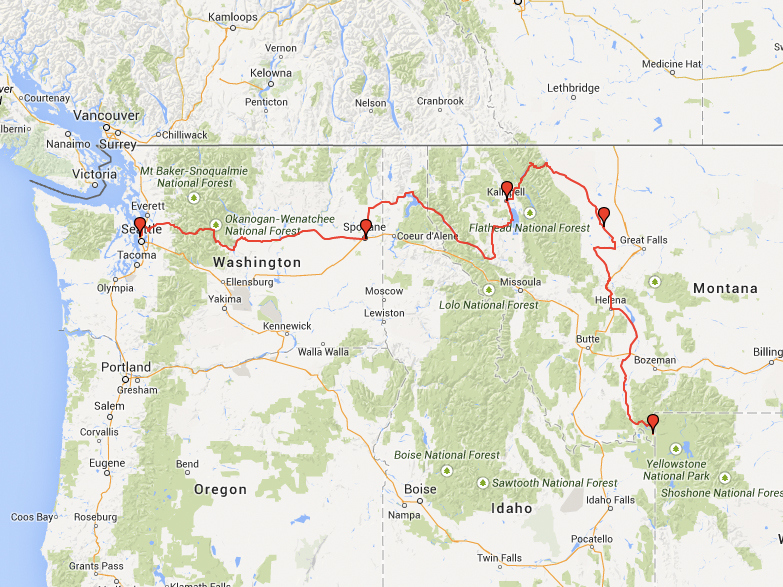 In part 2 of scenery overload, I fall into an unlikely gathering of likeminded travelers, and negotiate a state on fire to see my childhood friend. I had been warned about Montana. It's the fourth largest state by area, after Alaska, Texas, and California. Reports were mixed, with beauty...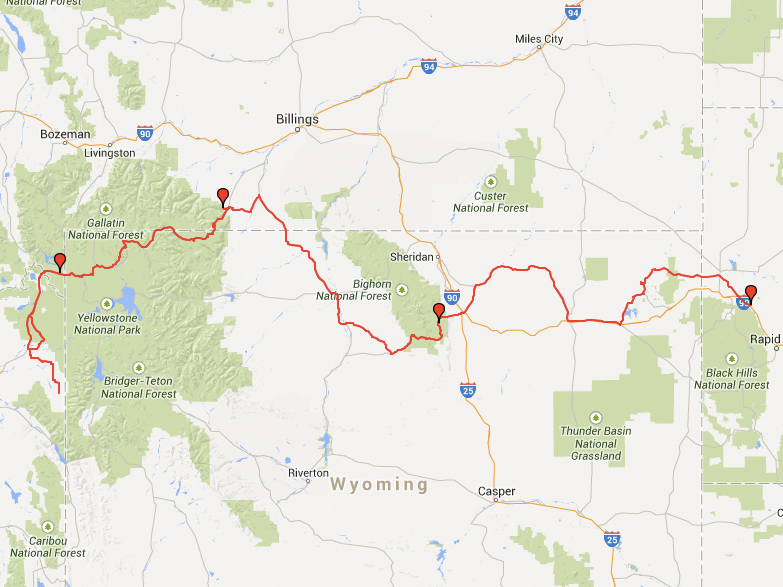 This post is all about the scenery. I feel like a changed person; there was the me before Wyoming, Montana, and Beartooth Pass, and now there's a person who is ruined for this world. Okay, that's a bit dramatic. I was simply lost in the scenic beauty in this...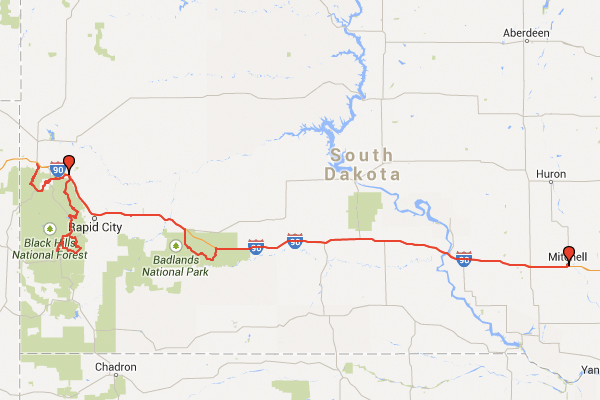 My plan was to head west through South Dakota, rather than its northern counterpart. I wanted to ride around the Badlands and see Mt Rushmore, that sort of thing. Come to find out, I'd be passing through right around Sturgis. The motorcycle rally. One of the largest in the...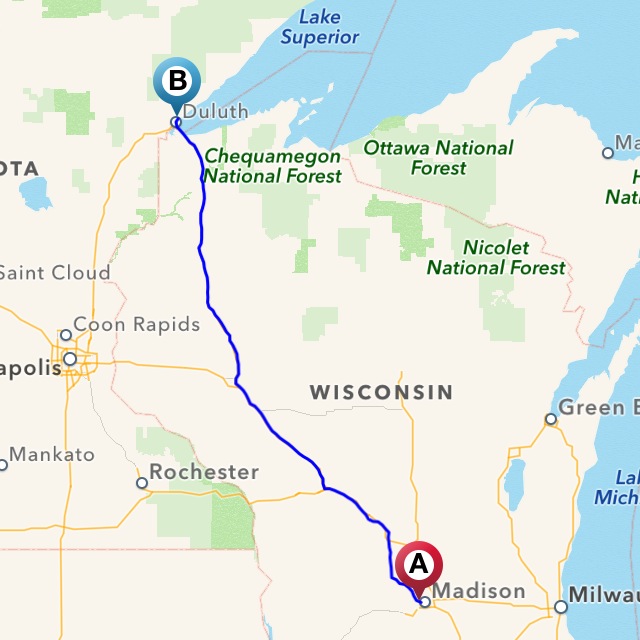 For an urbanite with a twist-n-go scoot, I sure do seem to like going to remote places. This week's journey: the unincorporated community of Angle Inlet, at the northernmost point I can drive the scooter in the contiguous US. And of course, nothing like jumping right in for 300-ish...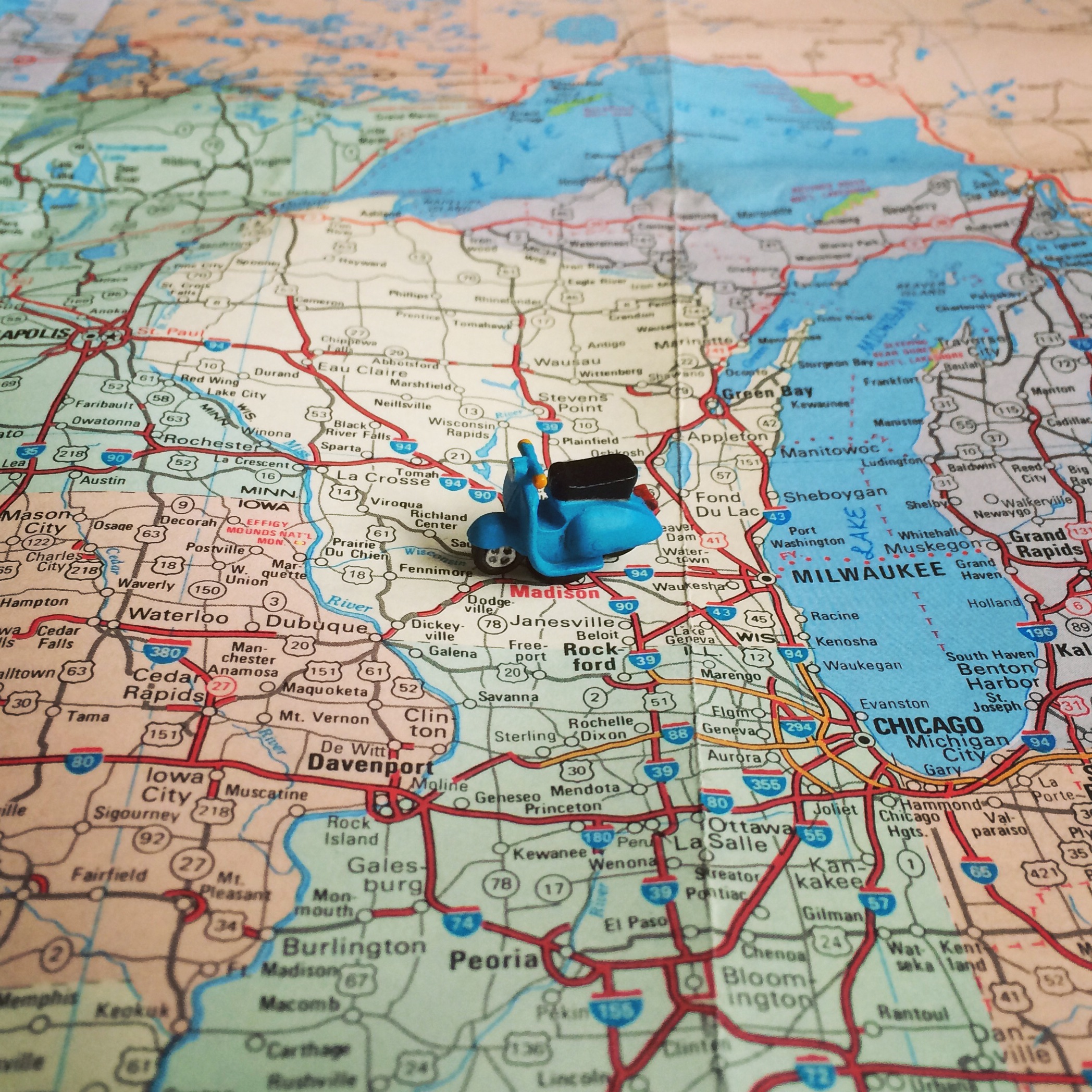 Arriving in Madison, WI was like taking a breath of air after a long dive. It's been my sister's home for about 4 years, and the first place I planned on staying for a few weeks. I was already familiar with the city from previous visits, and spending time...