Sometimes it surprises people to learn that in all my trekking across the U.S. I hadn't ridden more than 400 miles in a day – I just don't really want to if I don't have to. I know other GTS riders who have, and a few riders have even...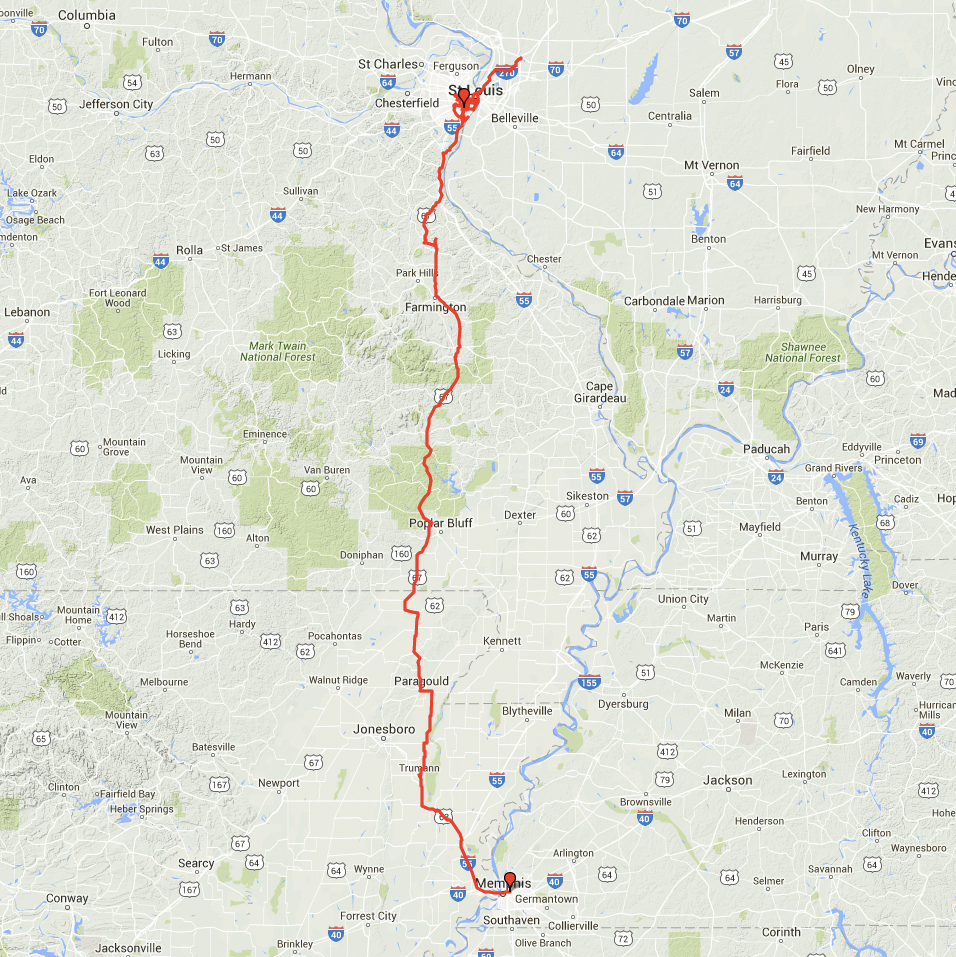 I was too tired and missed visiting Saint Louis the first time around when I was headed west. This time I reached out to Myke, and he had a place for me to stay a whole week! There's a very direct route from Memphis to Saint Louis along US-67,...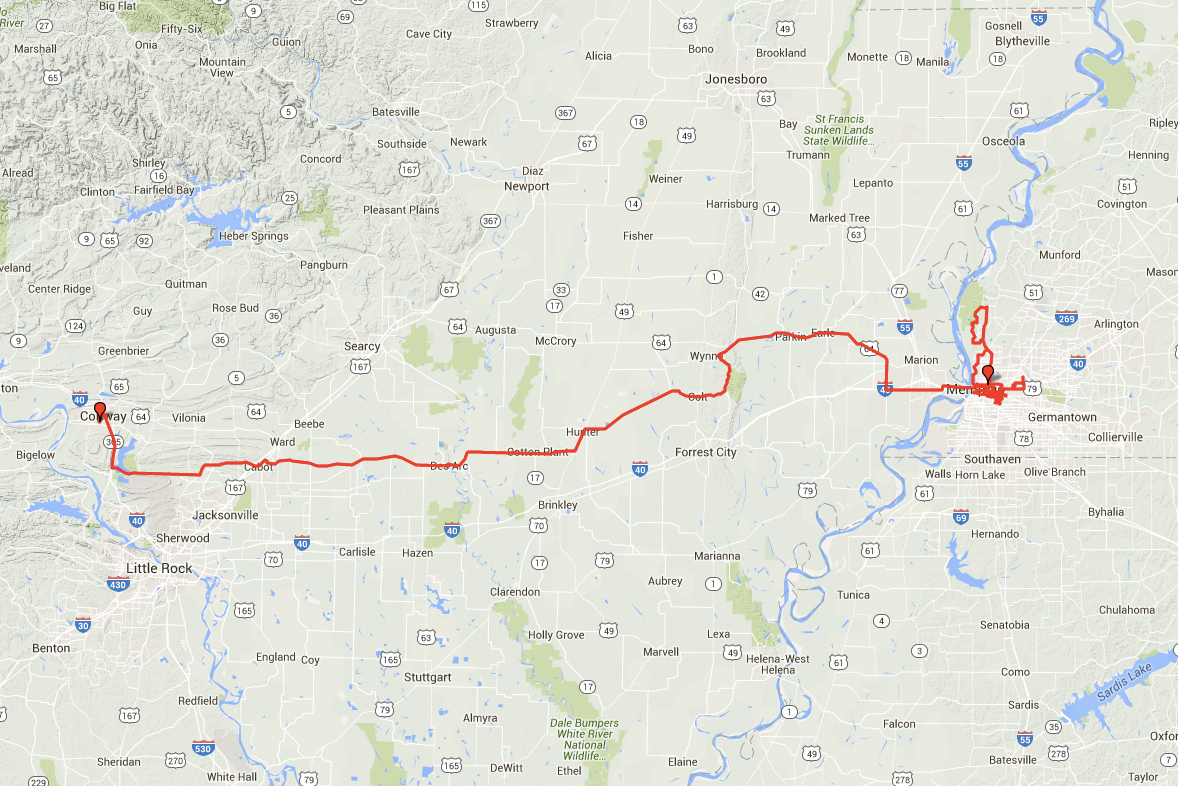 Prepare for food, scooters, and wrasslin', because that's what's happening in Memphis. I reached out to some folks at Memphis Kings SC for things to do and a place to crash, which is how I met Cassi. I've come to enjoy the stretching and compressing of time over distance, watching as...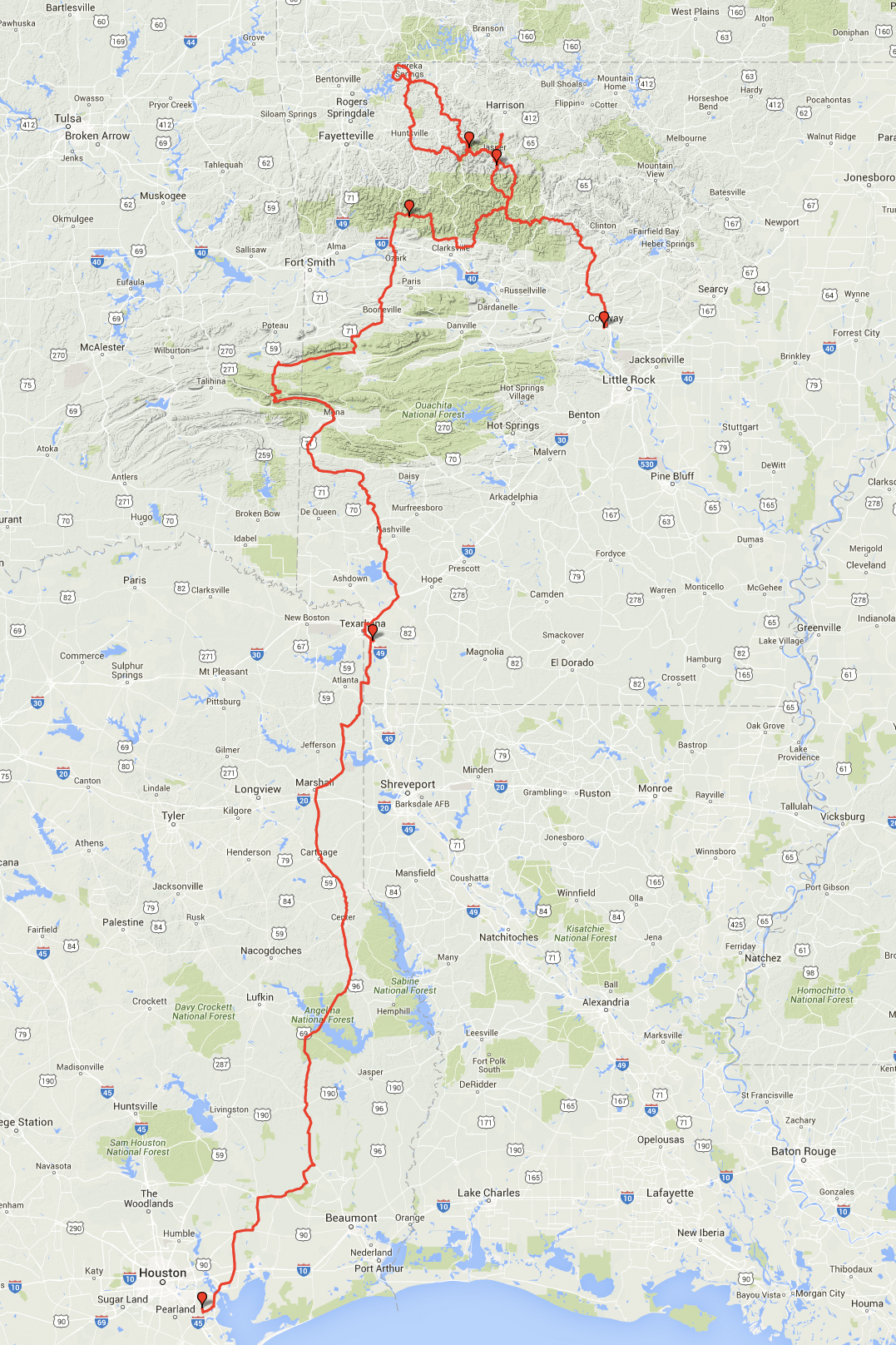 I'd heard the Ozarks had beautiful riding, but I had no idea how to start. Truth be told, before visiting Arkansas it had so little bearing on my life that I wouldn't have been able to point it out on a map (this can be said of many of...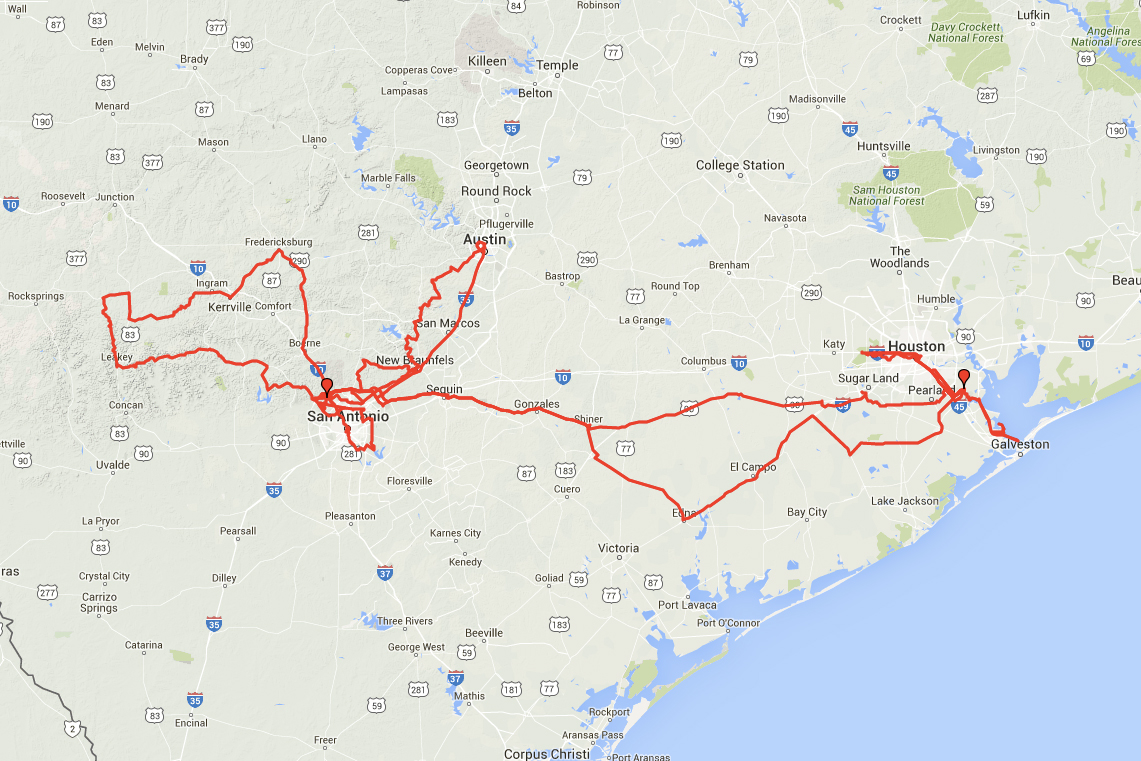 Houston has been the home of my uncle and aunt for as long as I can remember. My earliest memories of carsickness – I mean, road trips – are of taking the family car from Atlanta to visit them. In any case, I have my own two wheels now,...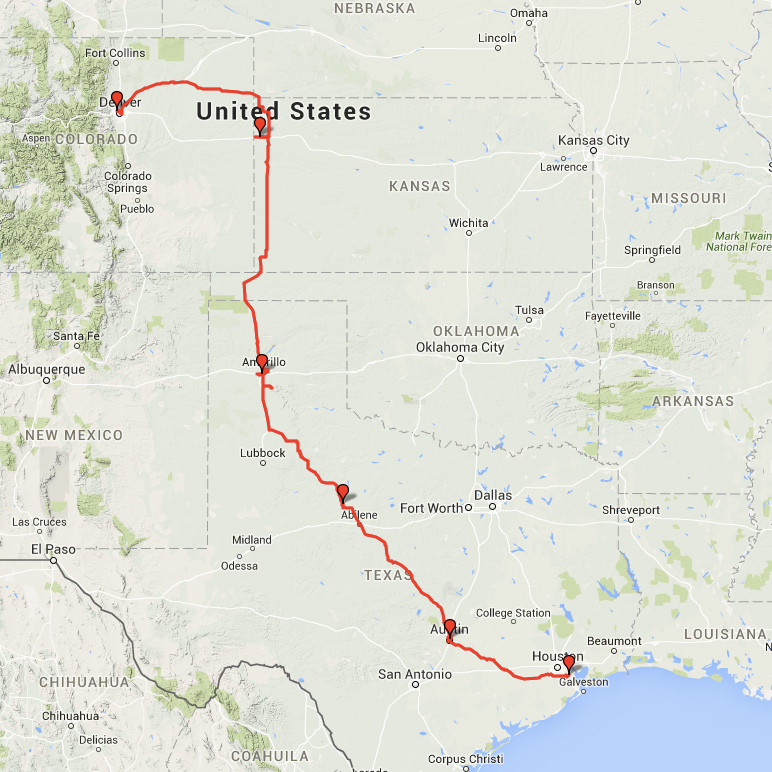 I'm making tracks! For those wondering how I chart a path, it's roughly planned around a few fixed dates, and locations where I know I can hole up for a while. In this case, I had a motorcycle event I wanted to attend in Austin, and an impending work...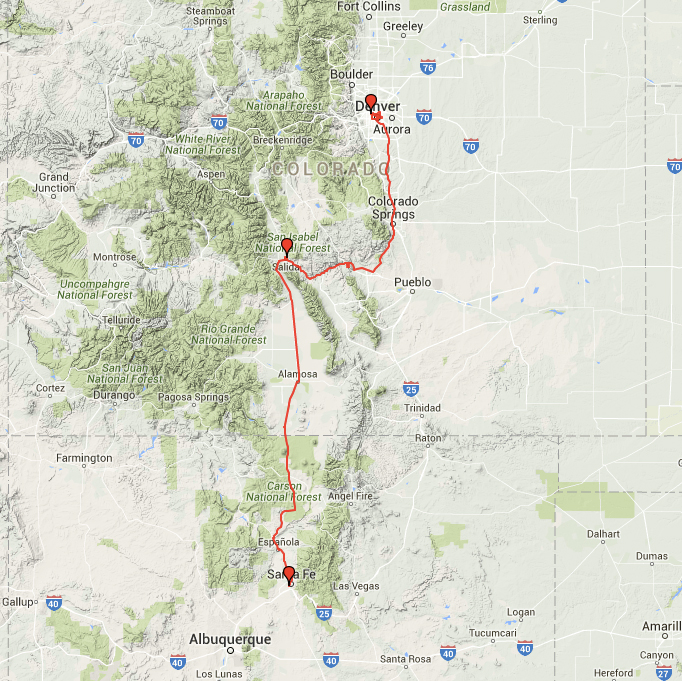 Colorado has been the most difficult riding I've done so far. I wanted to see scooter friends in Denver, did some research, and picked Salida as a waypoint. It appeared to be the best of both worlds for this early in the year; a cute town, splitting the different...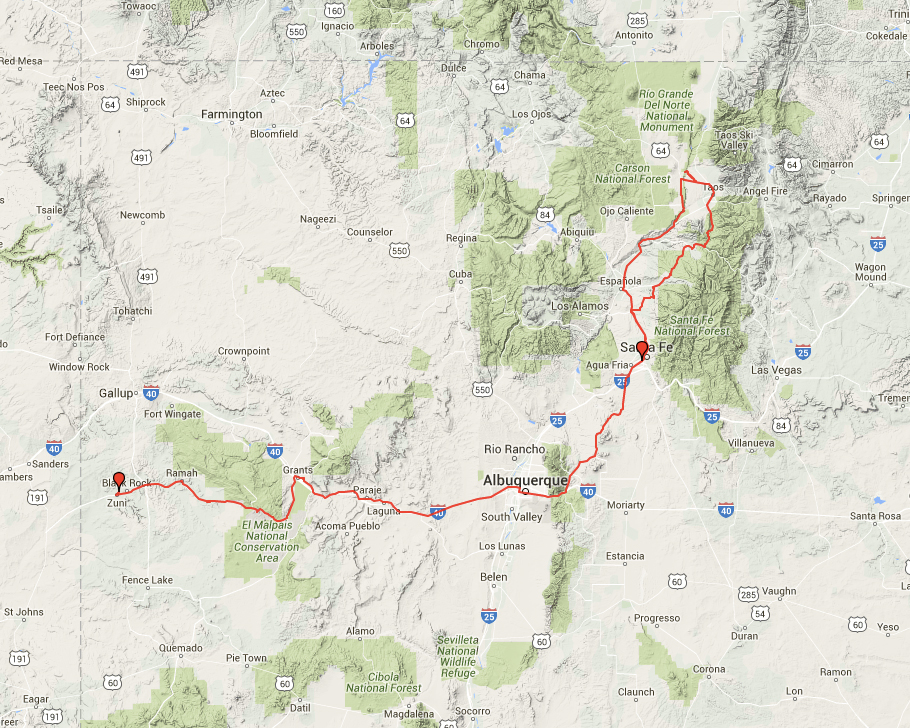 It was a bit of a shock to be back in the rest of America after such an immersive experience in Zuni. I'd been through this region with Tim in the rental car, but it couldn't have been a more different experience. Everything is different on the scooter. Maybe...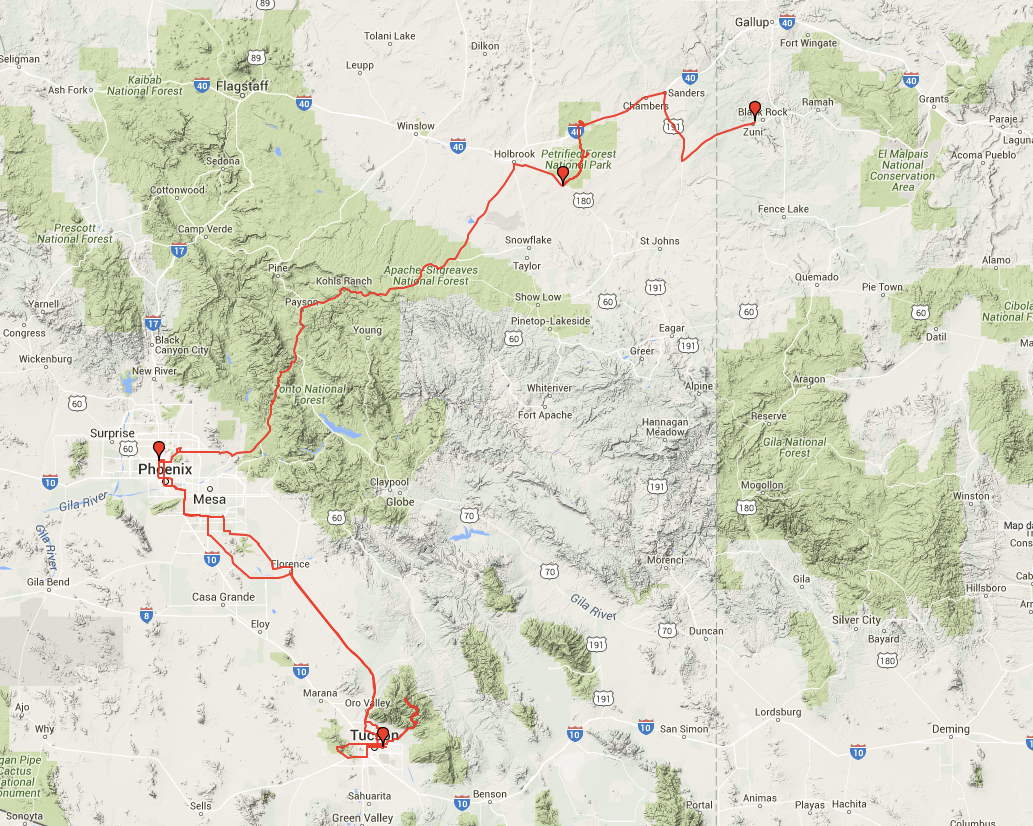 In the serendipitous way that is life sometimes, news came that Sash and Steve were staying in Tucson. Plus, a certain celebrity cooking show host, who's show sold out in RI while I was there, was touring in Tucson… I guess I'm making tracks to Tucson! Every so often,...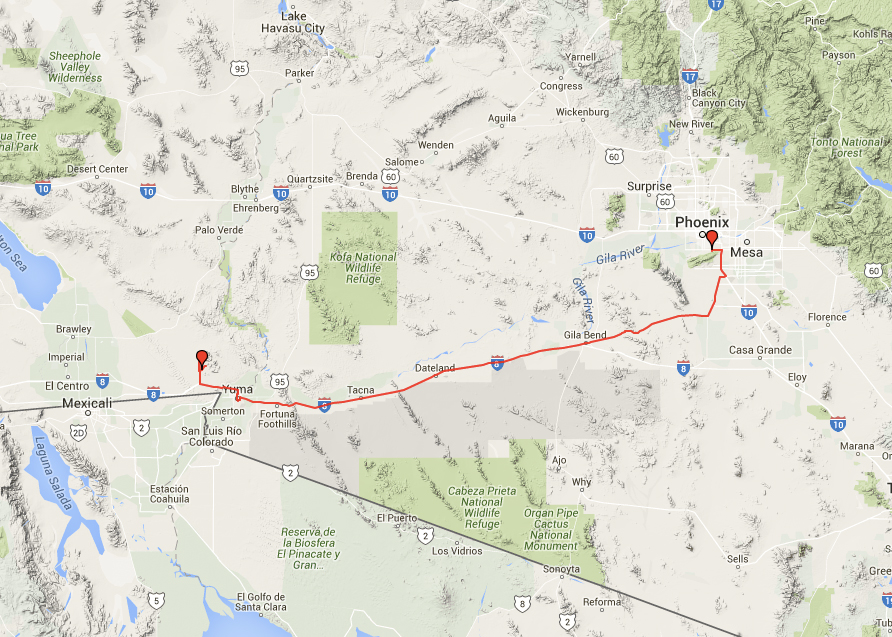 This map is a bit misleading. Part of the press to turn north again was to meet up with Tim (previously referred to as the Giraffe) for a southwestern road trip. The map above doesn't cover car territory – this is partly because I'm more concerned with scooter tracks,...