In the past, I made a concerted effort to travel slowly and drink deeply rather than touch briefly many places over vast distances. The intention was to break the work-vacation dichotomy that compresses personal time, forcing you to rush through places for fear of missing out. I still prefer...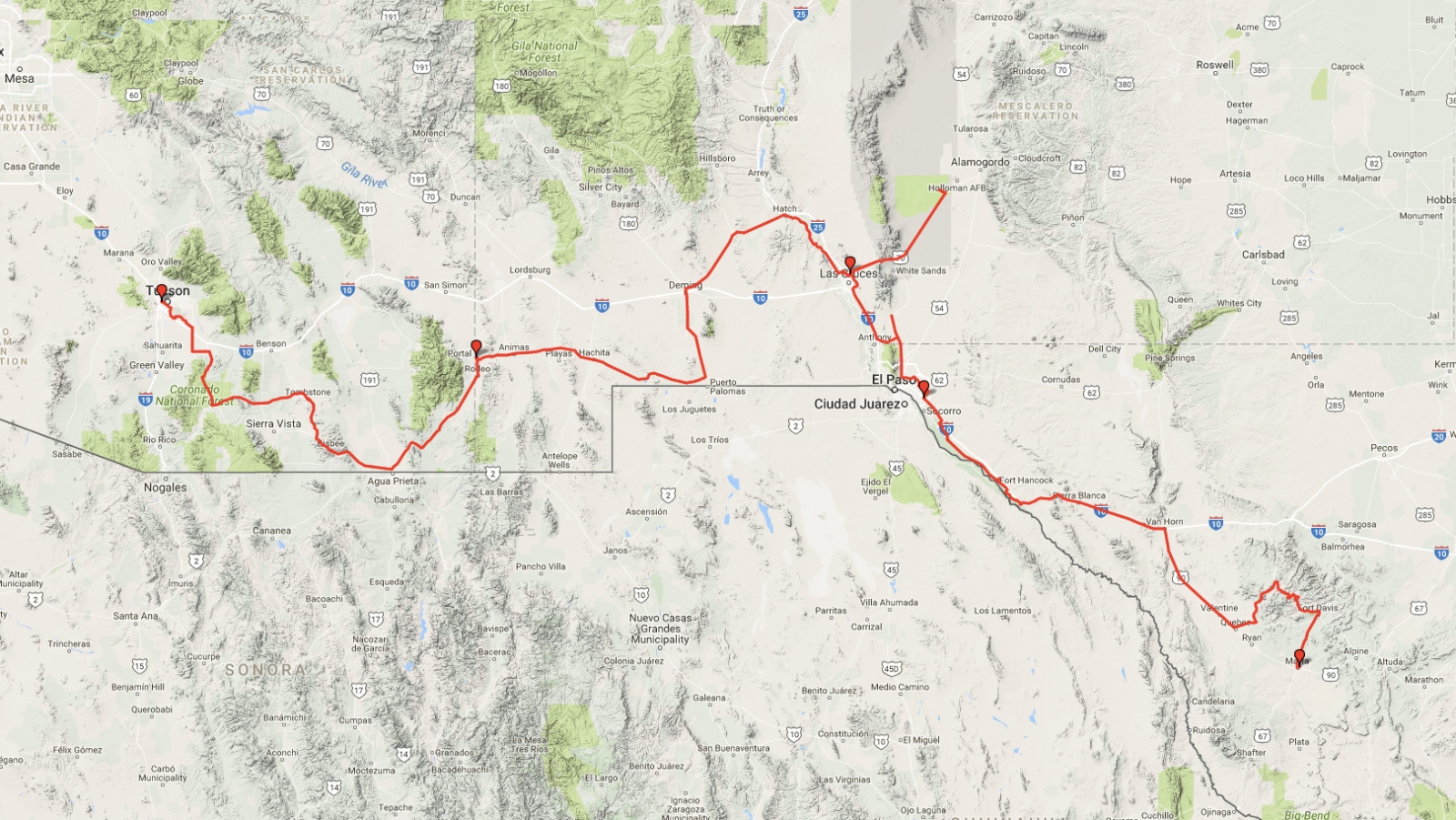 Early on, I wondered if I would grow impatient at GL speeds – Fred's had the bulletproof P200 engine in it, but it would still be an adjustment from my 4-stroke modern wonder (snerk, spoilers: I went on to buy a bike with a P200 engine). It turned out...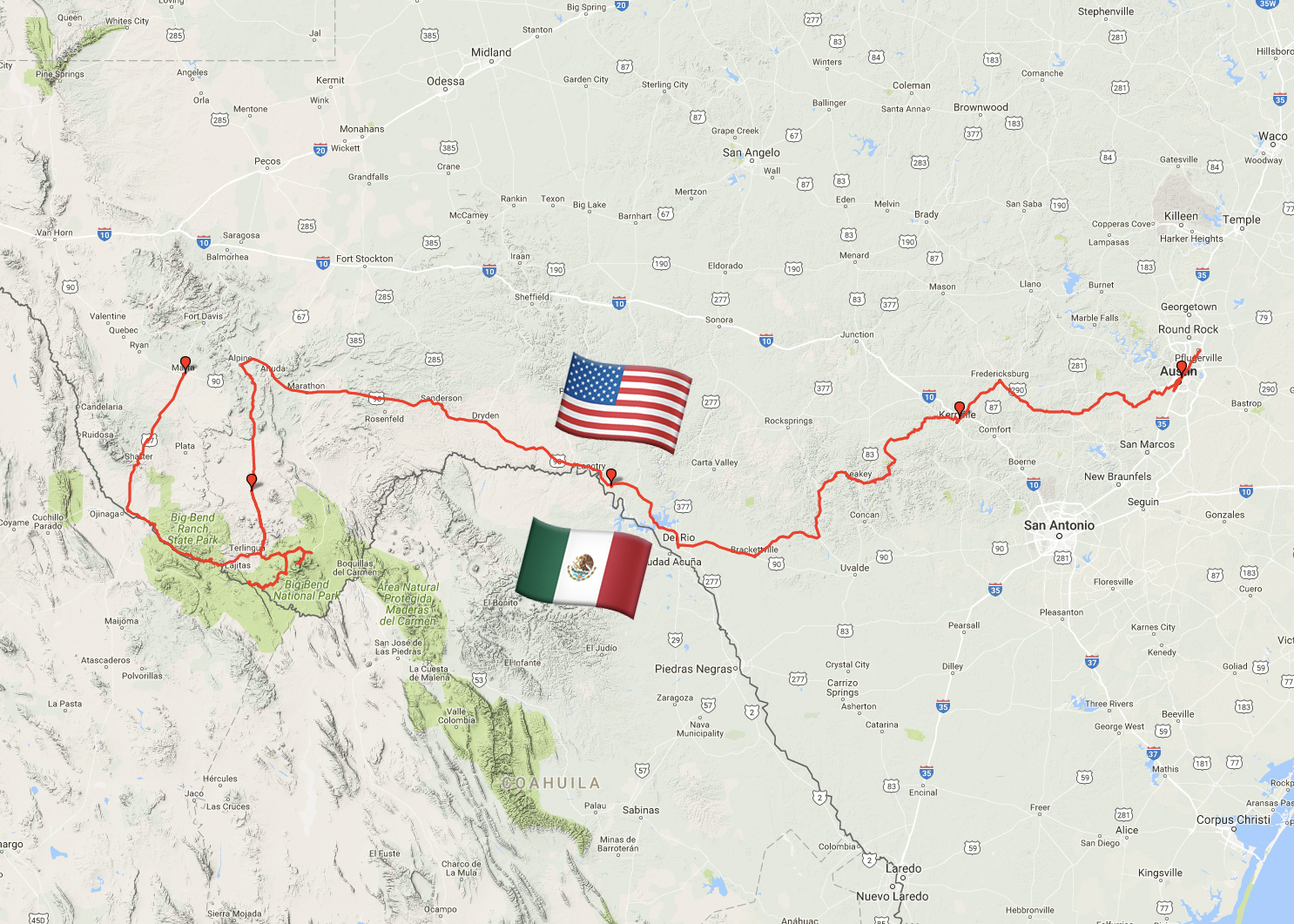 The ride to Brad's address took 4.5 hours, because I guess even when I'm gunning for a place I can't help breaking for a Topo Chico. Fred and his friend (and host) Brad arrived back from a Tacodeli run shortly after I pulled up. I apologize to Brad if it took me a...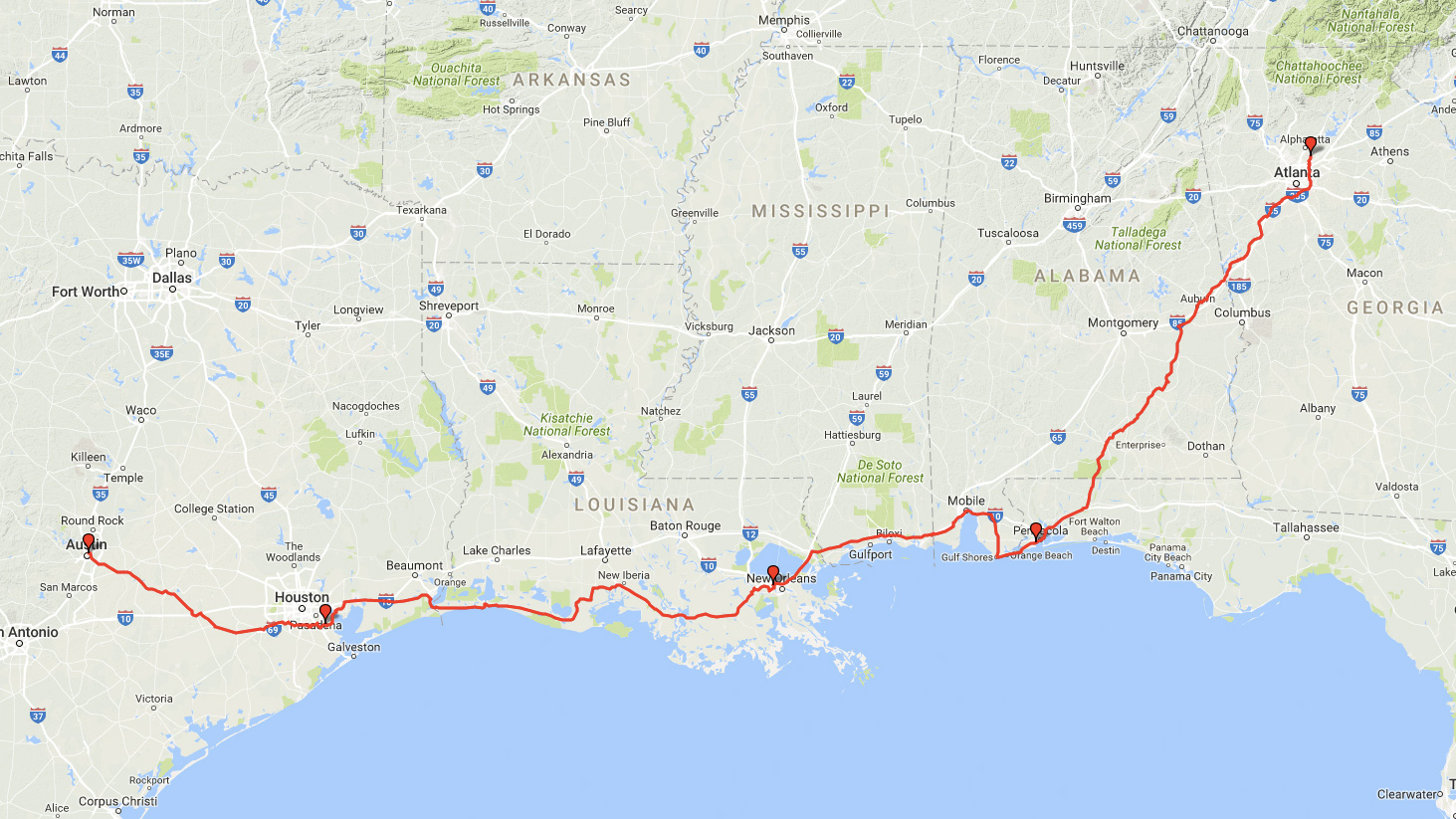 It's taken so long to collect this part of the story, the events described have happened over a year ago by now. I hemmed and hawed over whether this was a storyline I wanted to keep for myself, but ultimately I'd always intended to chronicle this segment of journey....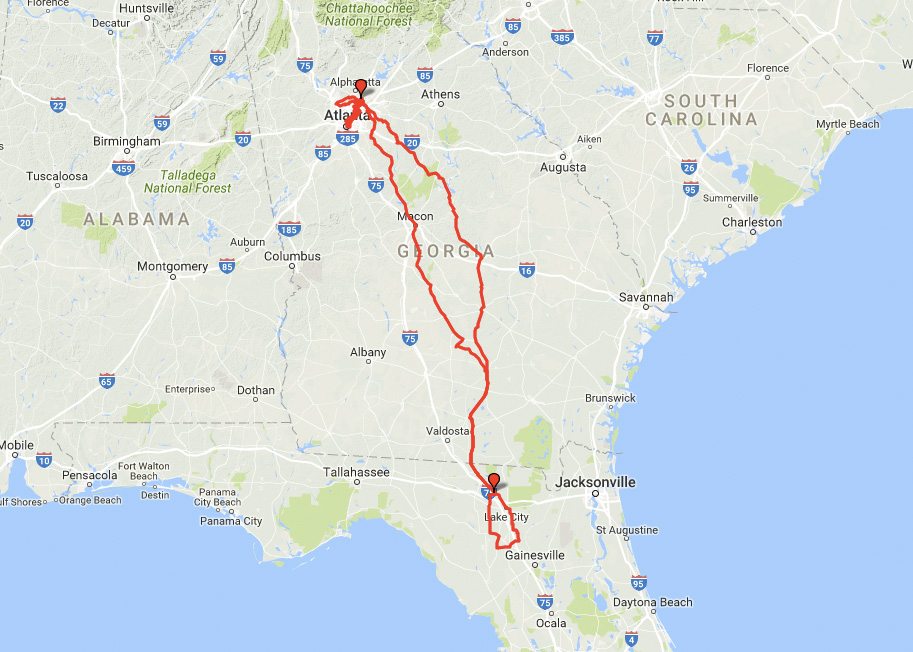 Things had been quiet since I landed in Atlanta in November. In my experience, it can take up to a couple weeks for the fernweh beast to start making noise again. Luckily, if I could hold out a little longer, a December trip to Florida was falling into place. The greatest...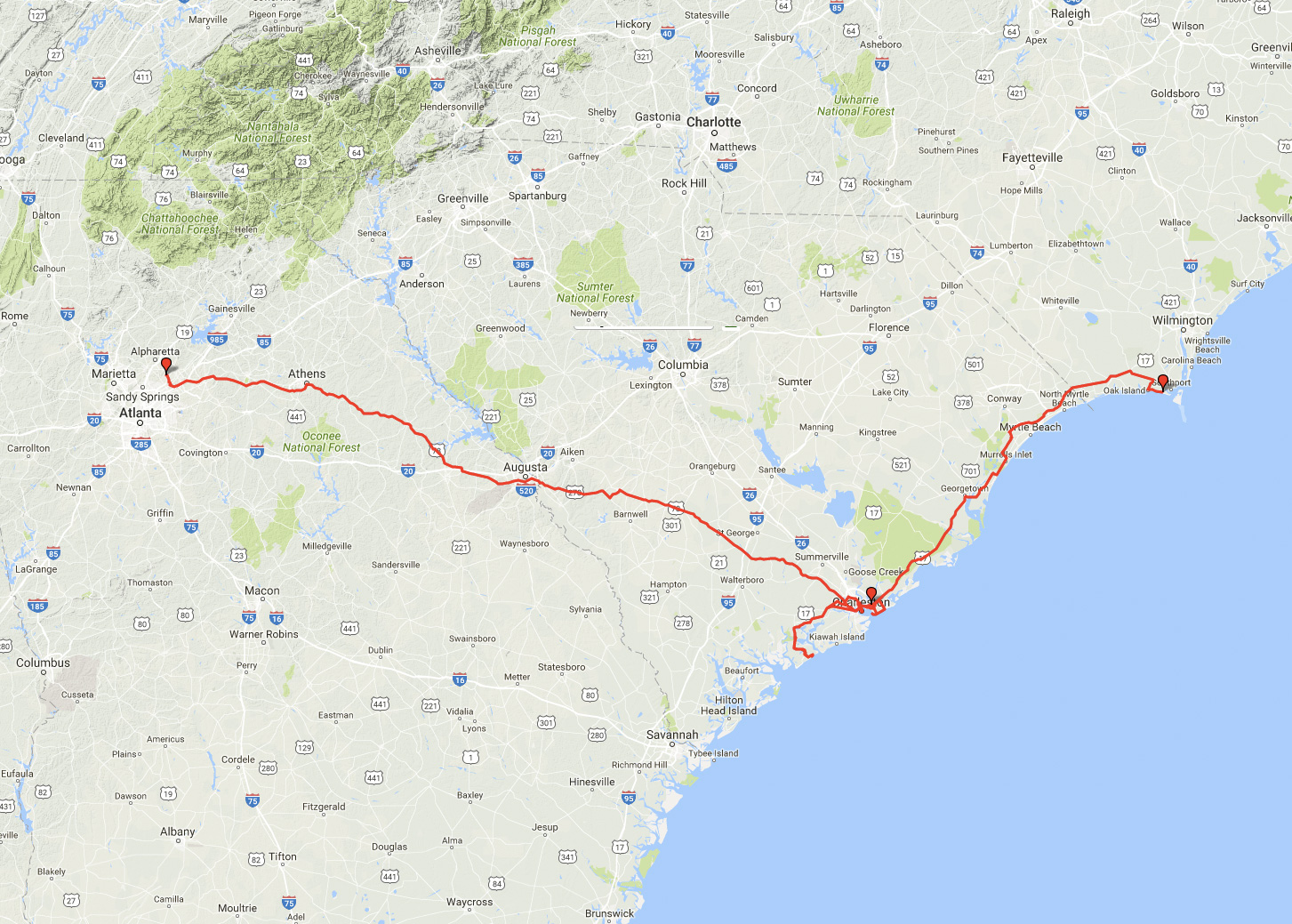 Tim had kindly reached out to his daughter, Nerina, and her family, who graciously hosted me for just a few days before they themselves went out of town. Timing was perfect: rain was predicted all day after I arrived, and I anticipated the excuse to stay in. I got...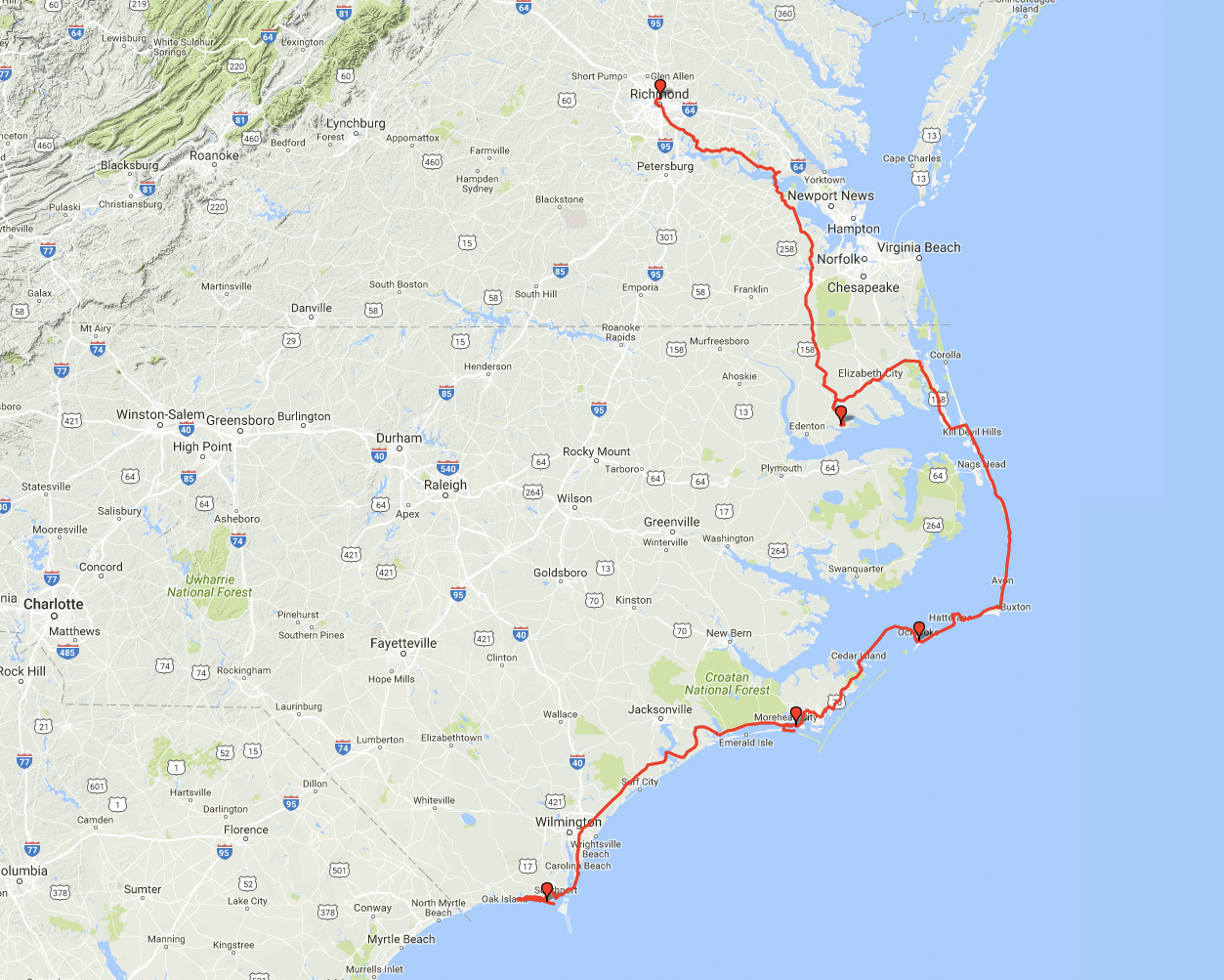 When picking routes, often I start by opening a map and looking for nearby geographical features or land masses, especially new ones. North Carolina's map revealed a series of long, narrow islands flung far to the east of the main body of land. I would discover later they're called...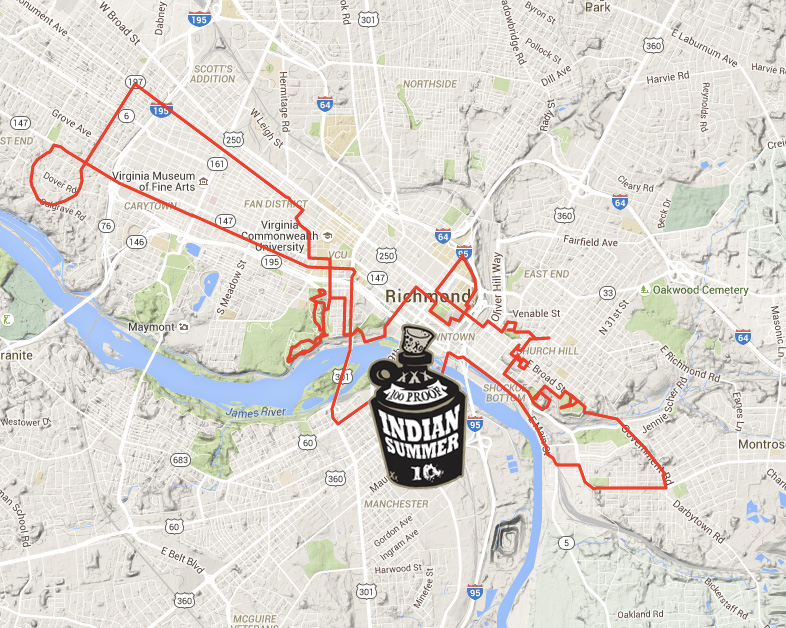 Rally time! I landed in Richmond International Airport, full of nervous anticipation to see people, the rally, and my bike again. Fred surprised me at my gate, having landed just half an hour before me. It was all I could do not to jump on him, but with all...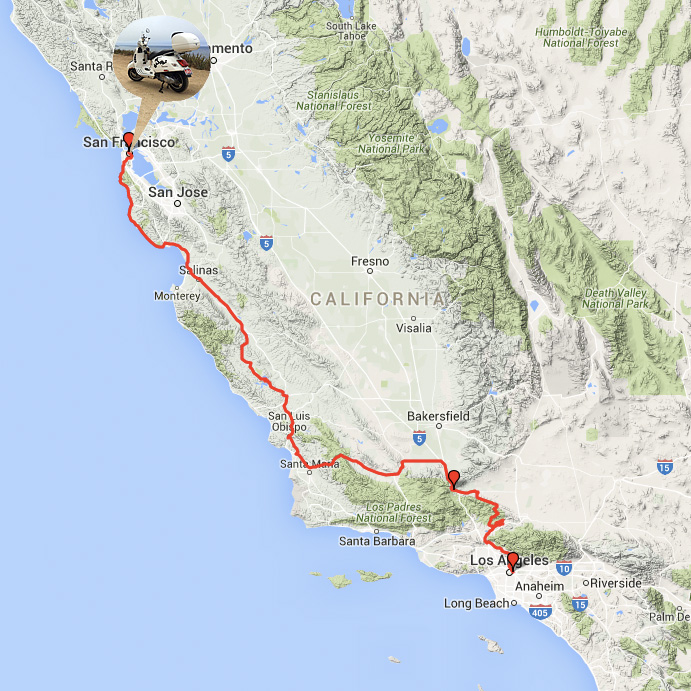 It was time to return Endy2 to his keeper in the city of fog. I rarely like to double back, but fortunately, for those with time it seems there are endless ways to slice the LA-SF run. Notice how the first leg of this is quite short compared to...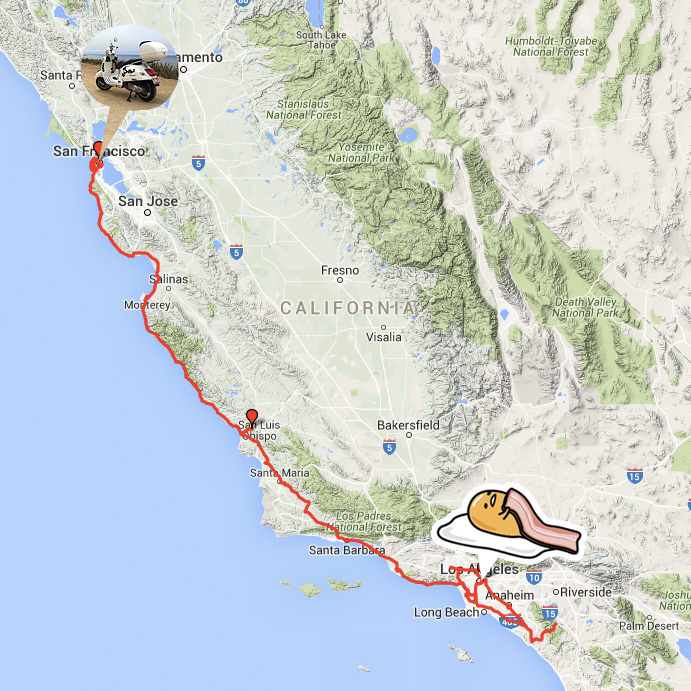 Another elaborate logistical dance of airplanes, friends, work, and borrowing Pete's bike was about to go down – you know, the regular drill now. By the end of it, I believe I'd be responsible for about 3/4 of the mileage on his bike, Endy2. I count myself extraordinarily fortunate...