Heads up, I'm going to drop off the internet for a little, but hopefully not off the canyon edge! Changing gears from fulltime traveler back to something of a weekend warrior was much needed for the first week, but the Roar was just saving itself up. Winter would soon...
Just in case you were wondering if the trip has prematurely ended and I've settled here in Madison, have no fear. Tomorrow, I set off for the northernmost point in the 48 contiguous states. The proposed route for the coming week: Northwest Angle is the little piece of Minnesota...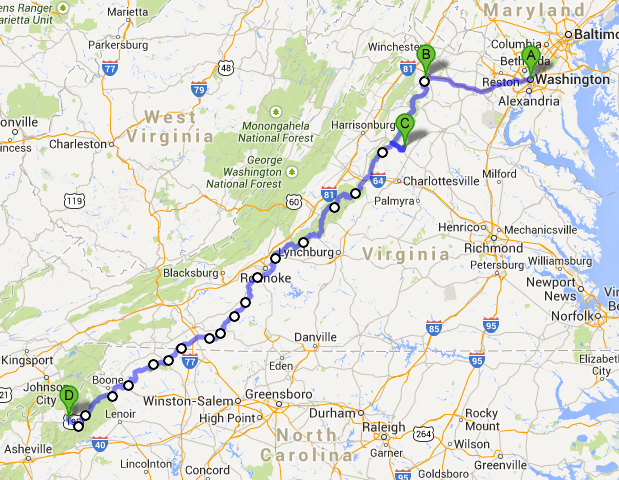 So, this is when things start getting new for the scoot. The plan, outbound from DC: Blue Ridge Parkway. One Dogwood Classic Scooter Rally, then 1-2 nights of camping either along the parkway, or a jaunt into the mountains, or Hot Springs, mood and weather depending. Then, arrive at the...
It's snowing outside, and difficult to keep my thoughts from drifting to ride planning. It feels like there are so many moving parts to manage before embarking, but in truth I think I just can't resist tossing and turning ideas over in my head. Riding across country has been...