New Continent, Who Dis. Landing in Barcelona. August 14, 2019.

A too short, cold sleep later and the Pyrenees appeared as a ripped seam in the distance.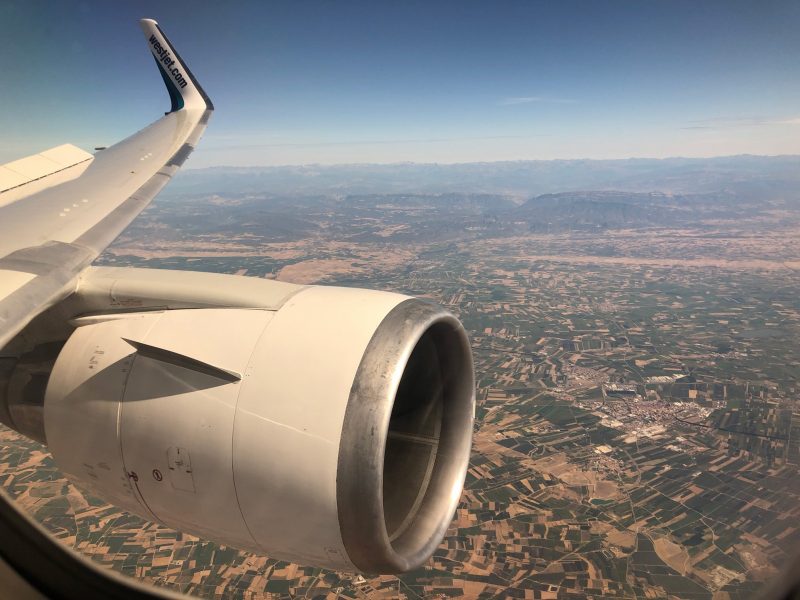 An hour before landing, an inflight entertainment program in the "Spirit of Canada" category piqued my interest: The Frozen Road. Although the cyclist and director, Ben Page, was traveling the Arctic in ice and snow, his monologues on the duality of solo travel were raw and all-too-close. The drive to push the edges of your personal map, the seesawing emotions, the unique joy that comes only from doing something by yourself but also the desire for someone to share the experience with, or to simply share the burden of decisions—I was sniffling and pining for another shot at Alaska even as the plane pitched down for our descent into Barcelona. Everything about the landscape below looked foreign, overwhelming, and tantalizing. I wondered if the film would have a different impact if you didn't travel solo.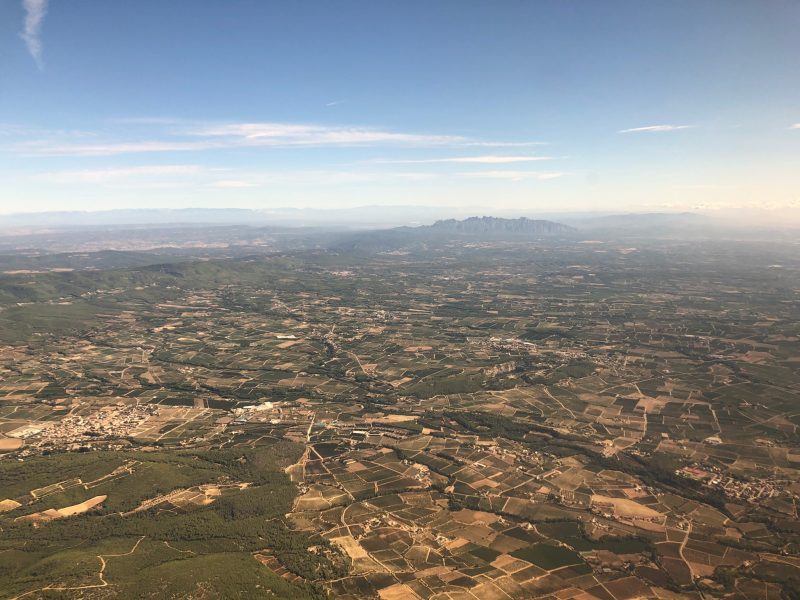 My personal map was about to get a whole lot bigger.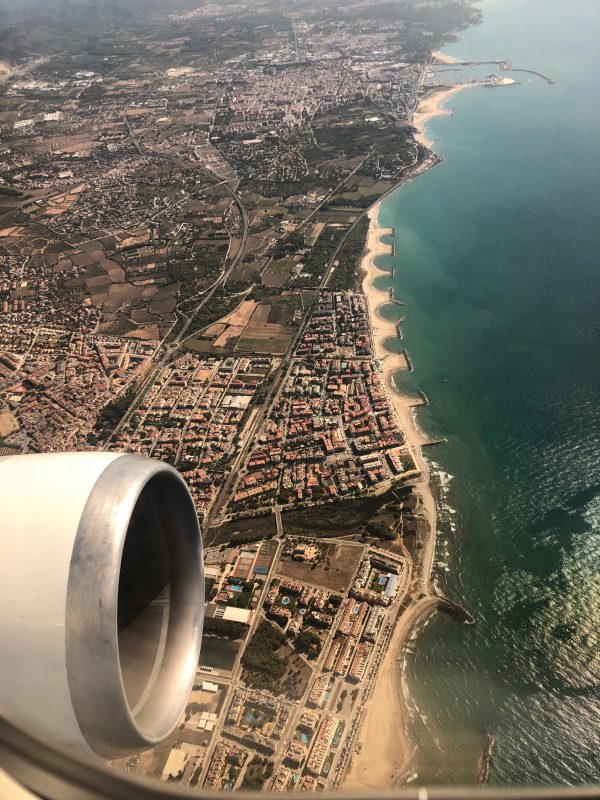 We touched down around 11am, and aside from reflexively responding, "Very poco," when the officer asked if I spoke Spanish, immigration went without incident. I collected my unmistakable lumpy, black canvas bag from the luggage carousel and it was time to tackle the big task of the day: Clearing my bike through Aduana.
Midday temps had climbed above the 30C. The sun beat down as I balanced 55lbs of the formless duffel, backpack with helmet, and messenger bag onto a luggage cart, located the WFS cargo office, and pushed it the 800m or so around traffic banisters, rattling the whole way. The office's only English speaker was kindly located and I presented my papers and shared the waiting room with the big shippers going about their daily lives. Don't mind me, the odd, mute, sleep-deprived duck in the corner.
By 12:45pm I got good news: My bike had been unloaded! Copies of documents were made, stamps were stamped, a handling fee was paid by credit card (~$55USD), and it was off to Aduana back at the airport with all my gear for the final stamp.
The bad news: It turns out an officer would need to check over my vehicle to confirm it matched the papers, and they'd already been dismissed early for the day; I'd landed the day before Assumption Day. An officer may not be available until Friday, or possibly even Monday.
My dreams of riding away from the airport that day seemed dashed, and I was exceptionally sweaty and feeling a powerful wave of jet lag set in. I hauled my possessions back to WFS again to explain that I would need to return later, and loaded my dejected self onto a cab to my Airbnb. I would experience Barcelona without my bike for a while.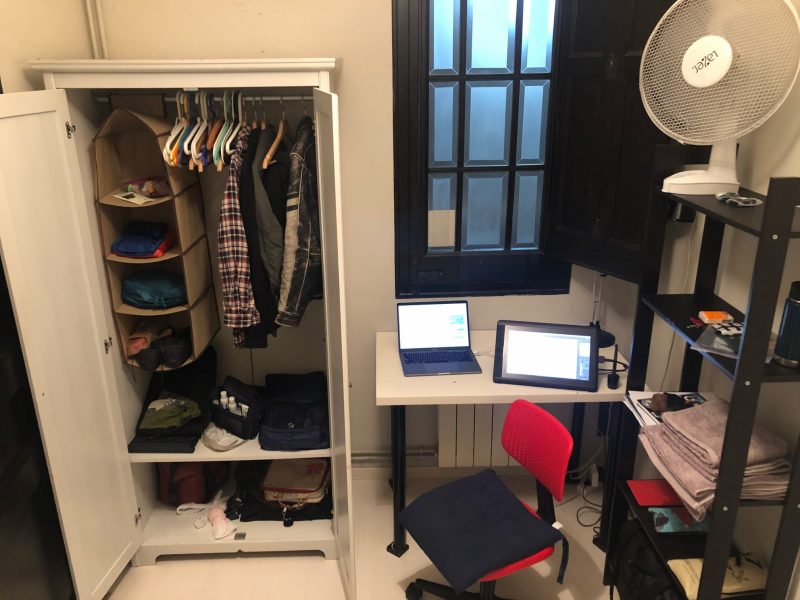 Exhausted and sticky, my head was swimming as much as my heart. I reminded myself it always took a few days to find my feet, and I had plenty of time. I woke myself up with a shower and a quick wander around the neighborhood, turning up coffee and a snack (I hadn't had lunch), some basic groceries, and an 18GB prepaid SIM. The Aduana agent had given me his number, and around 6pm when I returned to my room, I figured it didn't hurt to check in.
Good news! An officer had been found and cleared my bike while I was in town, and it was ready to be picked up! I was instantly awake and hightailed it to the train with my helmet under my arm.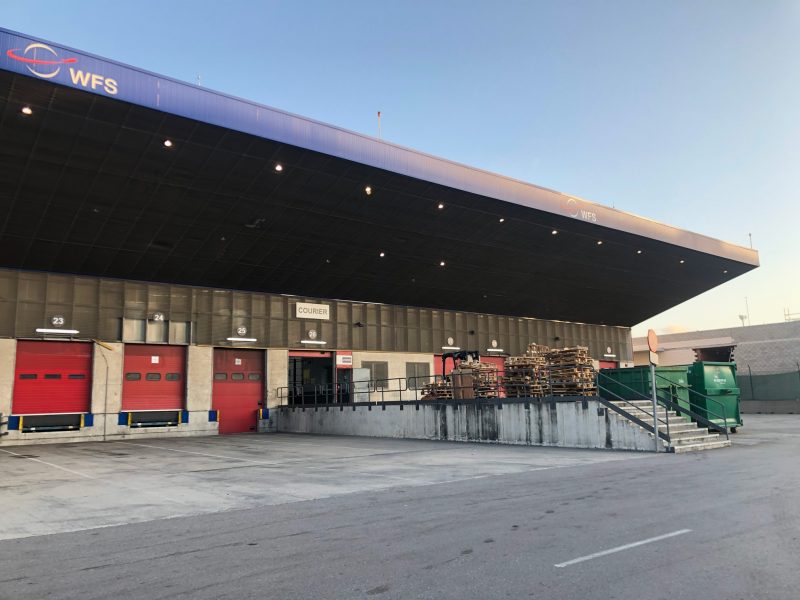 Another fee was paid (~$31) for airport services and I was back at WFS, waiting anxiously as the forklift disappeared behind the gate of the warehouse.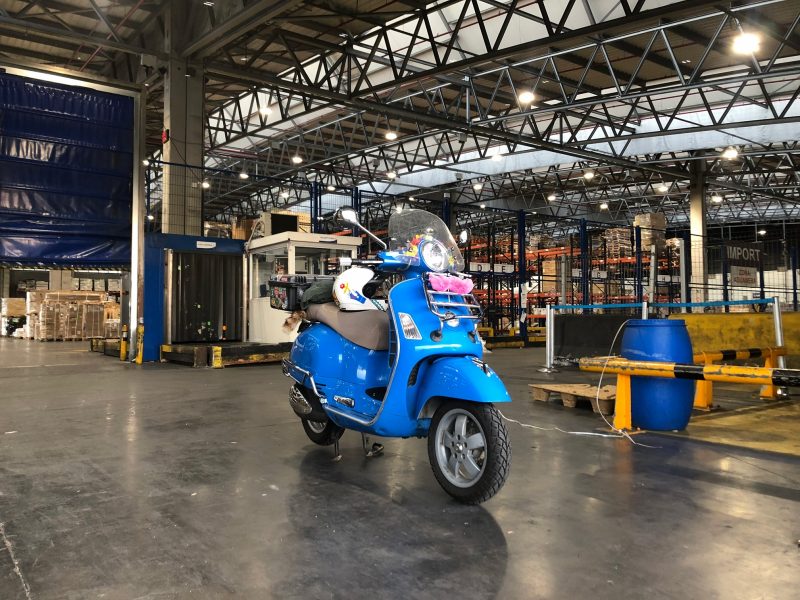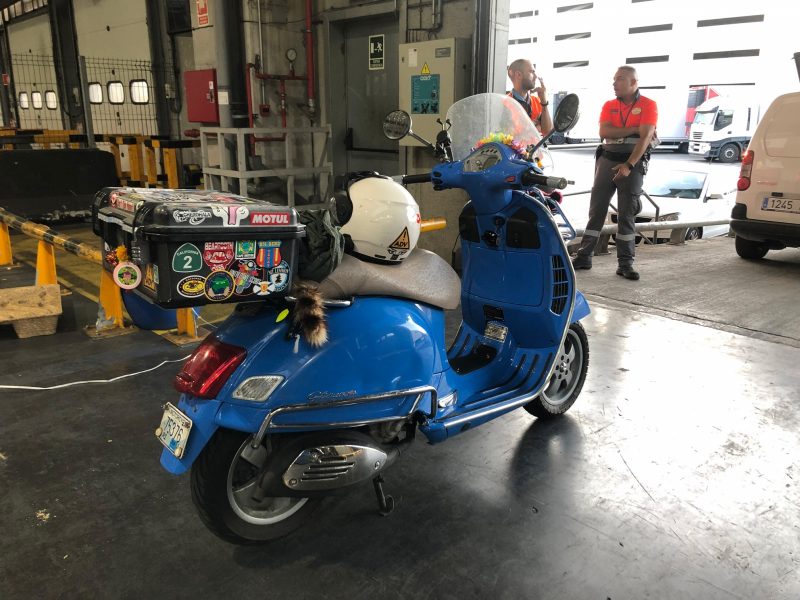 Battery reconnected, I started her up and pulled out of the warehouse without fanfare. Within 5 miles of leaving the airport, I was wide open throttle. My bike was solid as ever under my grip, thousands of miles of muscle memory quick and sure as a new environment swept around me. I was as much at home in the seat as ever…but in Spain.
It was utterly unreal and thrilling, familiar and new mixing and rushing. I was giddy with the ridiculousness, floating on a private high. Seven-ish hours after setting foot in a new country, I was riding my Vespa into Barcelona!
People accuse me of being sentimentally attached to my Vespa. They're only half right, I do have many good memories associated with my bike. The other half quietly expects it to meet some catastrophic but anti-climactic end. I keep waiting for the thing that'll do her in, and yet she keeps running, so I keep riding.
If you look at it that way, there's absolutely nothing to lose by throwing my bike across the ocean!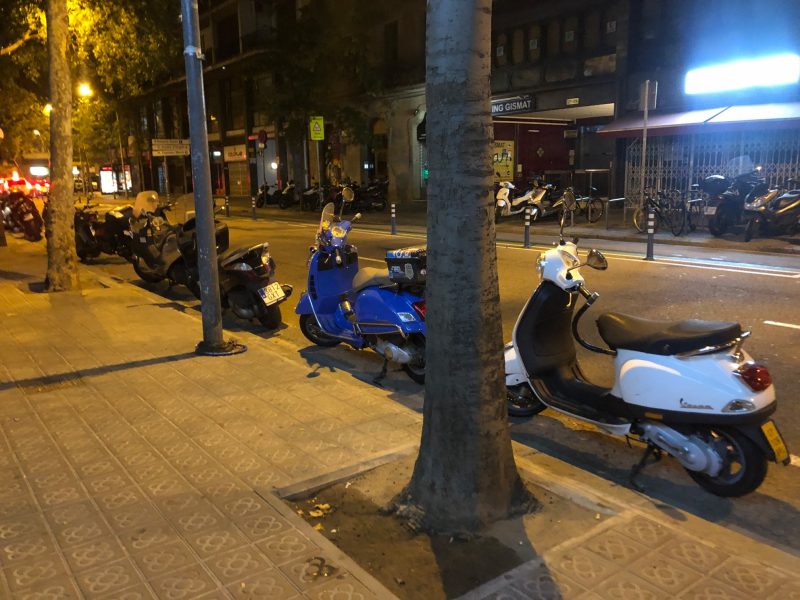 I felt like I'd lived the longest day of my life. I found the nearest open restaurant, burnt the roof of my mouth on some squid ink croquettes, knocked back a Rojo, then stumbled back to my bed to crash into a deep, dreamless sleep. Barcelona waited for tomorrow.