Boston Send-Off. August 6–8, 2019.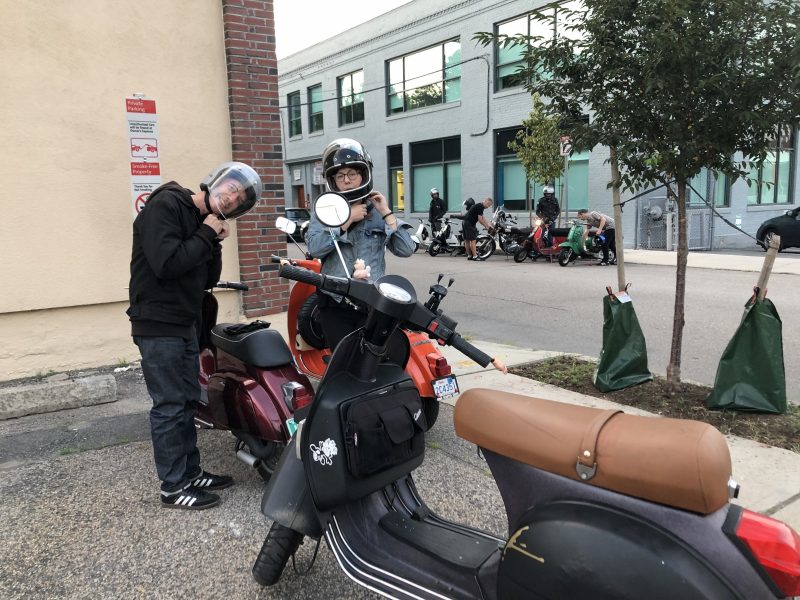 Tuesday before launch, Boston area scooterists got together for one last dinner hurray before Fred and I drove to Toronto and I was off to Europe for a few months.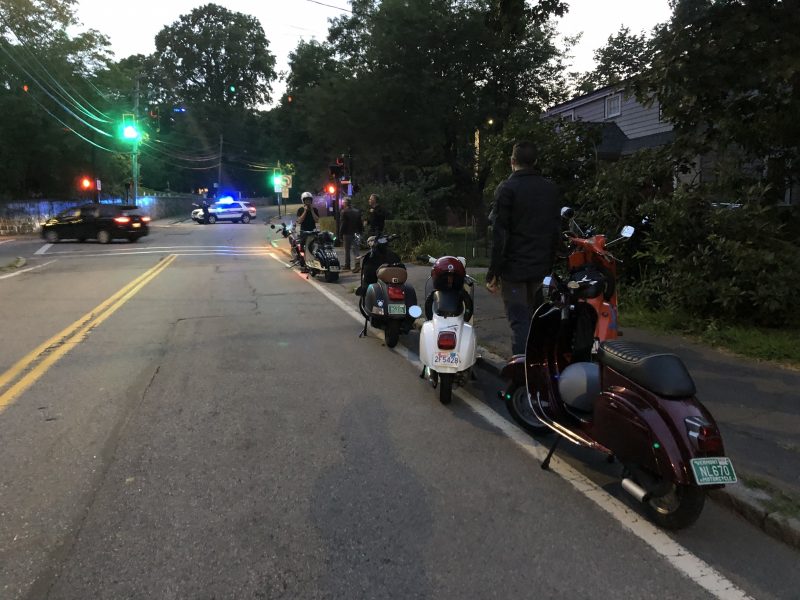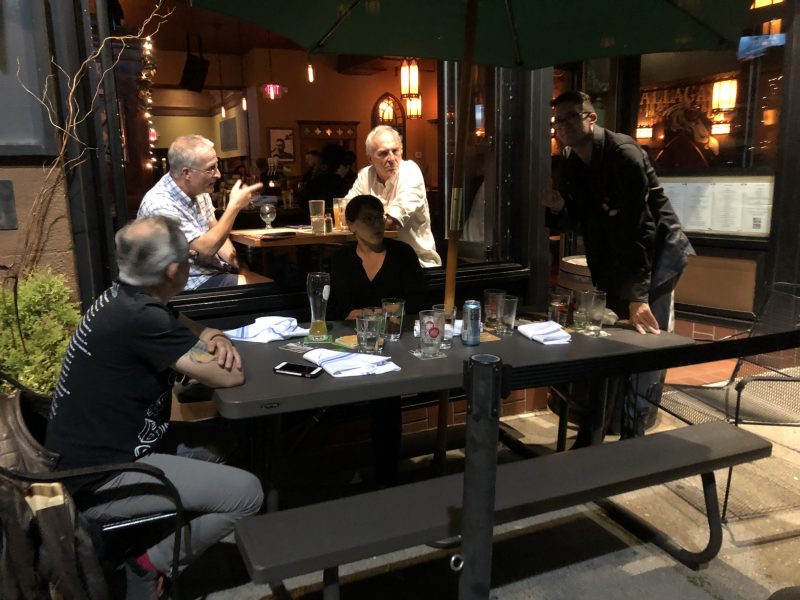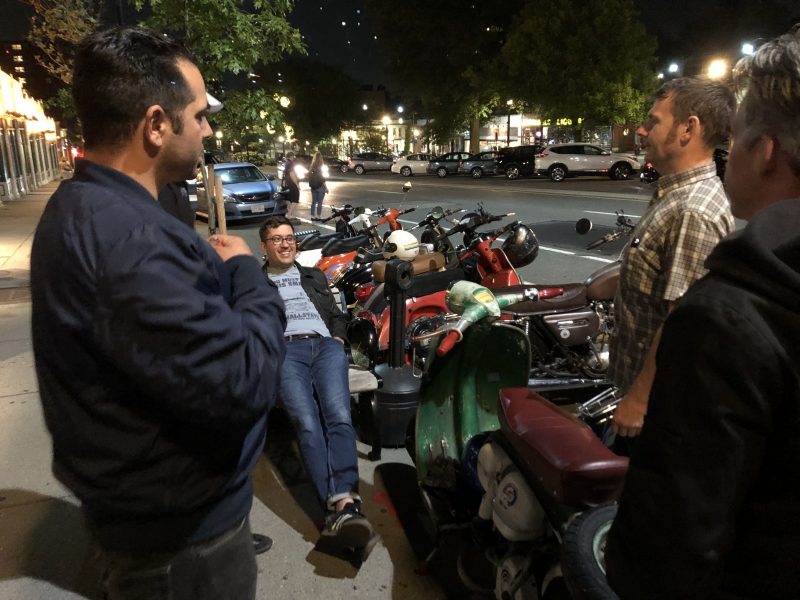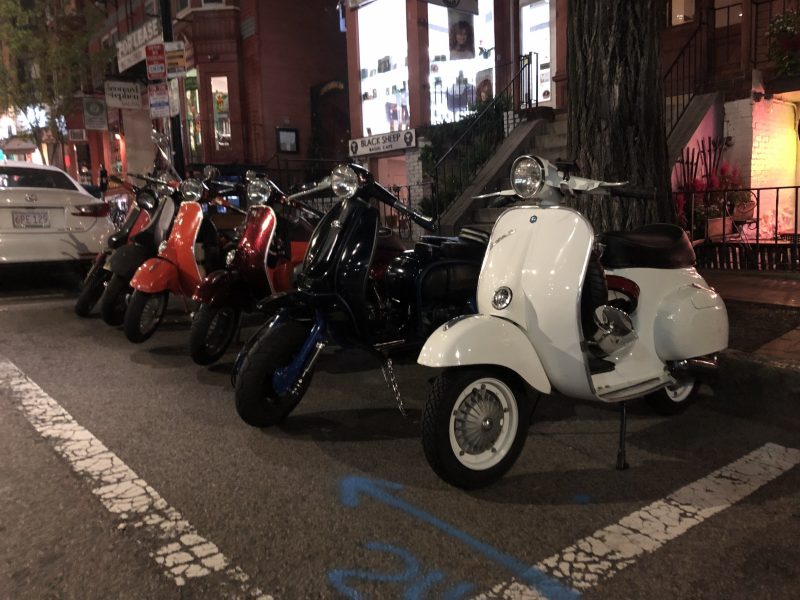 It was a thoroughly enjoyable evening, almost fine enough to change my opinion of the city. Just kidding, it was never about Boston and always about the people. Thanks for coming out for a ride, you guys.
On my last night in Cambridge, Fred and I went to one of our early date night spots, Miracle of Science. It's a favorite local haunt, a hotspot for spying on the progress of other dates at nearby tables, shading your eyes from impromptu plasma bulb demos (I kid you not, it's as close to a real-world Cafe Diem as I can imagine), all while sipping a Shacksbury dry cider and sharing a burger. I savored the vibe; it would be a while before I had a regular spot again, and I still had to pack.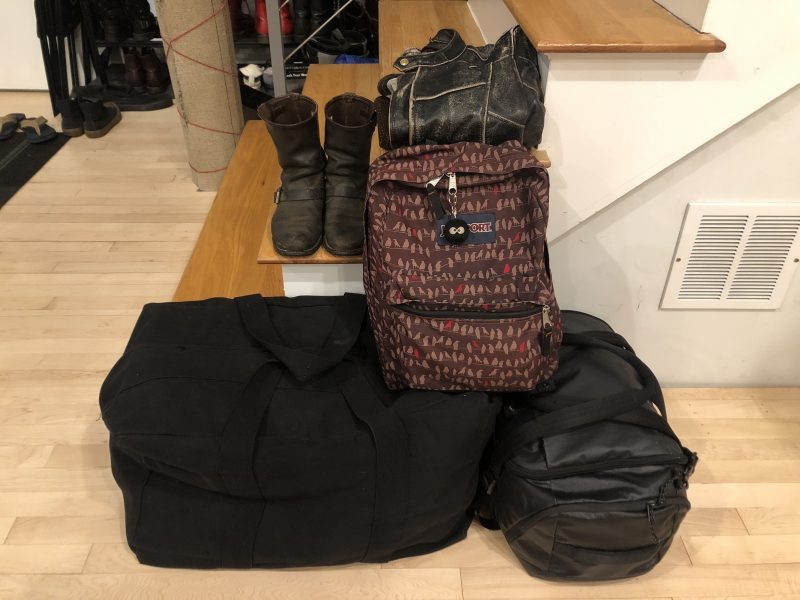 The frantic energy of packing kept me from dwelling on emotion much, but it turns out my concerns were unwarranted. This had only been on my mind for months, plenty of time to visualize packing and repacking several possible arrangements. When I finished early at 11pm, the ache of sadness I dreaded never materialized.
I'd mentally checked out weeks ago, the moment my motorcycle paperwork came in.