How To Care For Your Overlander: A Stuff-Free Guide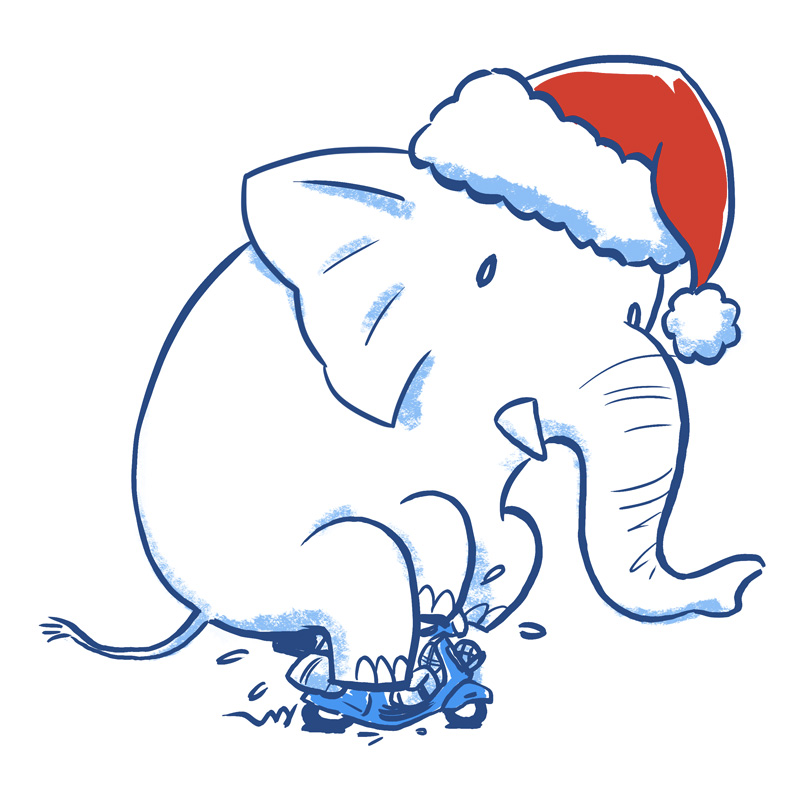 The holiday season is upon us, so what better time to do a gift-giving guide?
This post has been kicking around in my head for a while. It's not a run-down of newest riding gear or hottest bike farkle. Chances are, if someone has been riding this long, they probably already have everything they need and don't have room for more. My list was born from being asked, "What do you do to treat yourself, when you can't carry gifts?"
So, in a season inundated with messages of rampant consumerism, what do you do for someone without giving them stuff?
Whether you're thinking of your minimalist motorbike traveler or someone who's just simplifying their life, here are some ideas for awesome gifts that won't clutter the closet or the topcase!
Share a Meal
Invite them for a meal. Easy. I do have an obvious bias here, because I love food. I suppose this could eventually weigh a bike down, but it's hard to beat a lovely meal with good company. It doesn't have to be a high end, five-star, dress-up occasion – though that's a fun puzzle with riding gear. Just a good, genuine meal, or even an effort to satisfy a craving.

For instance, American expats have expressed that fixing an enormous Thanksgiving meal means more when you're in a country that doesn't celebrate the holiday (it also makes for interesting substitutions when your local markets aren't automatically flooded with frozen turkeys and cranberries by the first of November). I've enjoyed Burns Suppers with poetry readings, and Passover dinners that included descriptions of what each dish symbolized.

It doesn't have to be tied to a holiday. A reservation for High Tea at the Empress. Hotpot at home with friends.
Simply put, a good meal takes on more meaning than the food laid before you.
Massage/Spa Day
A gift certificate for a massage is probably the best gift I could ever hope to receive. Muscles get tight with extended riding or extended sitting. I don't get to exercise as frequently as I would like (y'know, to offset all that good food). If you know a talented masseuse, hook a rider up.

This isn't limited to massage if your rider-person doesn't like massages, but any spa-type services. I'm still grateful for Shannon and Justin gifting me an isolation tank experience, even though I discovered it wasn't quite for me. I recently experienced my first pedicure (also not for me). An indoor climbing gym I frequented in San Francisco had a small steam room and sauna, absolutely luxurious after a bouldering session. Which leads me to…

Classes
Give a man a fish, and you feed him for a day. Teach a man to fish, and you know how the saying goes.
For my 30th birthday, I took a flying trapeze class. You can also learn to weld, which is helpful on the bike. You can get punch cards or vouchers for just about anything, like…
Indoor rock climbing gyms
Yoga classes
Aerial silks
Surfing
Diving
Cooking
Photography
Wine tasting
Archery range
Knife throwing
Flame swallowing
Kitten juggling
Whatever your person is interested in trying, especially if it includes requisite gear!
eBooks/Audiobooks
Private Room/Getaway
On the material side, a private hotel room is an especially restorative gift for someone actively covering distance. This is the real life equivalent of a tent and save on the worldmap in an RPG. A hot bath, fluffy towels, soft bed, steady wifi, air conditioning/heat depending on your location, and some privacy – it does wonders.
Contrary to popular belief I'm not on a perpetual vacation, drinking by the pool and staying in hotels, steeped in a bottomless stream of booze, glitter, and luxury. I probably stayed in a nice hotel on the road about as often as I stayed in a nice hotel when I was living in once place – that's to say, maybe once or twice a year for a special occasion.
Experiences
Backcountry snowmobiling? Ice skating? Kayaking? Helicopter ride? Bungee jumping? Sky diving? The sky is the limit (see what I did there). Did someone say tickets to their favorite celebrity chef live?
What it comes down to is this: Someone who has pared down their belongings to live on their bike definitely hasn't done so to make your seasonal shopping more difficult. They just tend to cherish experiences over stuff. If you really must give something, send them good experiences and they will be grateful for life.

Just to be clear, I am not soliciting giveaways here. I am suggesting there are many things you can do to treat yourself or others that won't become clutter. Better yet, it can broaden horizons, encourage health, or help less fortunate – any time of year is appropriate for donations to the charitable cause of your choice.
Do you have more thoughts or suggestions on treats for the stuff-free person in your life or your live onboard motorist? Pipe up in the comments!